Mabel Is Feeling Lucky On New Jax Jones, Galantis-Assisted Single 'Good Luck'
'Good Luck is the empowering song you need when getting ready to go out: when you're feeling low about someone, and your friends will take you out to get that person off your mind.'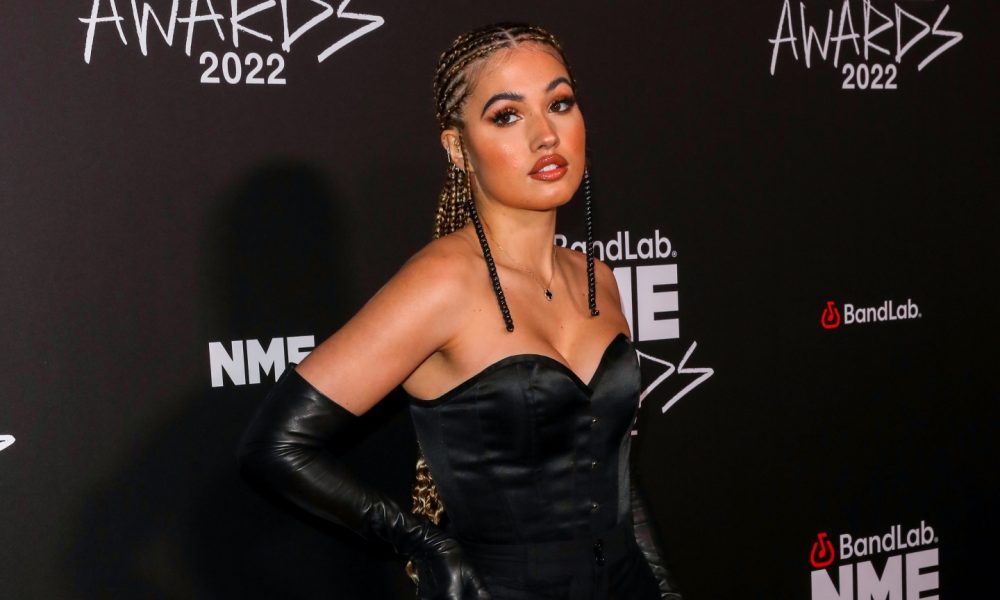 On her first official single release of the year, Mabel is feeling lucky. The British-Swedish singer and songwriter has teamed up with powerhouse DJs and producers Jax Jones and Galantis for "Good Luck," a blazing, upbeat track about clearing mental clutter.
Speaking of the song, Mabel described "Good Luck" as "the empowering song you need when getting ready to go out: when you're feeling low about someone, and your friends will take you out to get that person off your mind."
The song arrives with a futuristic music video drenched in bright colors with infectious choreography snapping into place alongside the crisp production. Mabel had previously joined forces with Jax Jones on the 2018 dancehall track "Ring Ring" featuring Rich The Kid, but "Good Luck" marks her first collaboration with Galantis and the first crossover between the two dance music giants.
Mabel, Jax Jones, Galantis - Good Luck (Official Video)
"Good Luck" is another entry in Mabel's growing discography of bold and empowering dance-pop hits, following up last year's "Let Them Know," which turned the high-energy of a booming club environment into a confidence-building state of mind.
Since the release of her debut album High Expectations, which has amassed 4.5 billion streams and 2.5 million adjusted album sales – marking the highest selling debut by a British female artist in 2019 – Mabel has been recentering. Her latest releases, including the Joel Corry-assisted "I Wish," have been a showcase of where she's heading next (to the dancefloor) and what she's leaving behind (anything that stands in the way of her having the time of her life).
"Freedom and celebration are the keywords I'm using to describe the music that I'm making now, because there's been so much darkness," Mabel told The Face last year. "When I went back to make music, I [had to ask myself], either I'm focusing on those things, or I'm going to be the person who's going to bring light."