Madison Cunningham Shares 'Hospital' From Upcoming Album 'Revealer'
The record is set for release on September 9.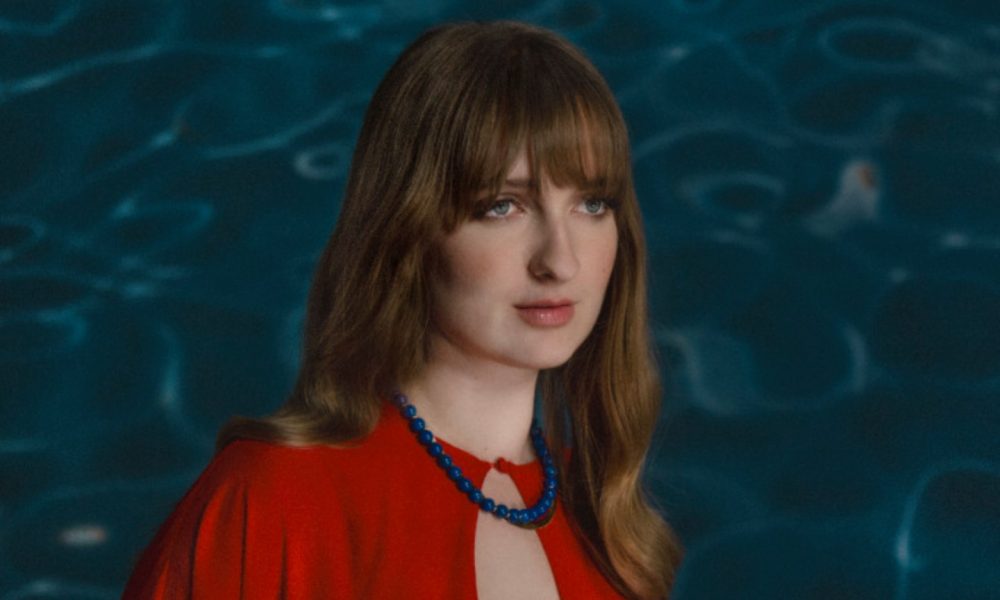 Madison Cunningham has shared her latest single "Hospital" from her newly-announced studio album Revealer, set for release on September 9 via Verve Forecast and Universal Music Canada.
The track arrives alongside a music video directed by Caitlin Gerard in which Cunningham finds herself trapped in a dollhouse, roaming a beach with an IV attached, hitchhiking, and more – all through an exploration of the depths of her own psyche.
Madison Cunningham - Hospital (Official Video)
"Hospital is written from this sort of half awake, slightly drunken, on the cusp of a nervous breakdown perspective," Cunningham explained in a statement. "I think ultimately it speaks to the impossible condition of being sedated with information and trying to hold onto your sanity." The singer continues to cite Joni Mitchell and Bob Dylan as key inspirations for her music.
"Hospital" joins the previously released single "Anywhere" as the lead singles to Revealer. The album is said to build itself around internal explorations and confessions that address doubt and uncertainty through the lens of a young artist figuring out life and music as she goes along.
"To me, 'revealer' is the binding theme of the album," Cunningham shared. "The hand that slowly chips away at the mirror in which you see yourself and the world and replaces it with the reflection that is most true."
This fall, Cunningham will perform dozens of shows on her headlining tour in support of Revealer. Tickets are on sale now via the official Madison Cunningham website.
Pre-order Revealer, out September 9. View the complete tracklist and accompanying tour dates below.
Revealer Tracklist
1. All I've Ever Known
2. Hospital
3. Anywhere
4. Sunshine Over The Counter
5. Life According To Raechel
6. Who Are You Now
7. In From Japan
8. Collider Particles
9. Your Hate Can Power A Train
10. Our Rebellion
11. Sara and the Silent Crowd
The Revealer Tour Dates
September 20 – Thalia Hall – Chicago, IL
September 21 – recordBAR – Kansas City, MO
September 23 – Fox Theatre – Boulder, CO
September 24 – Urban Lounge – Salt Lake City, UT
September 26 – The Crocodile – Seattle, WA
September 27 – The Biltmore Cabaret – Vancouver, BC
September 28 – Wonder Ballroom – Portland, OR
September 30 – August Hall – San Francisco, CA
October 1 – The Regent Theater – Los Angeles, CA
October 2 – Ohana Festival – Dana Point, CA
October 3 – Club Congress Plaza – Tucson, AZ
October 4 – Tumbleroot Brewery and Distillery – Santa Fe, NM
October 6 – Beer City Music Hall – Oklahoma City, OK
October 7 – Deep Ellum Art Co – Dallas, TX
October 8 – George's Majestic Lounge – Fayetteville, AR
October 9 – White Oak Music Hall (Upstairs) – Houston, TX
October 12 – Bijou Theatre – Knoxville, TN
October 13 – Terminal West – Atlanta, GA
October 15 – Brooklyn Bowl Nashville – Nashville, TN
October 17 – Haw River Ballroom – Saxapahaw, NC
October 18 – The Jefferson Theater – Charlottesville, VA
October 20 – The Sinclair – Cambridge, MA
October 21 – Webster Hall – New York, NY
October 22 – Capital Turnaround – Washington, DC
November 29 – Islington Assembly Hall – London, UK