Marcus King Raises Funds For MusiCares, Announces Fall Tour
The artist, who kicks off a drive-in tour next month, raised $80,000 for the music community through a series of live-streams.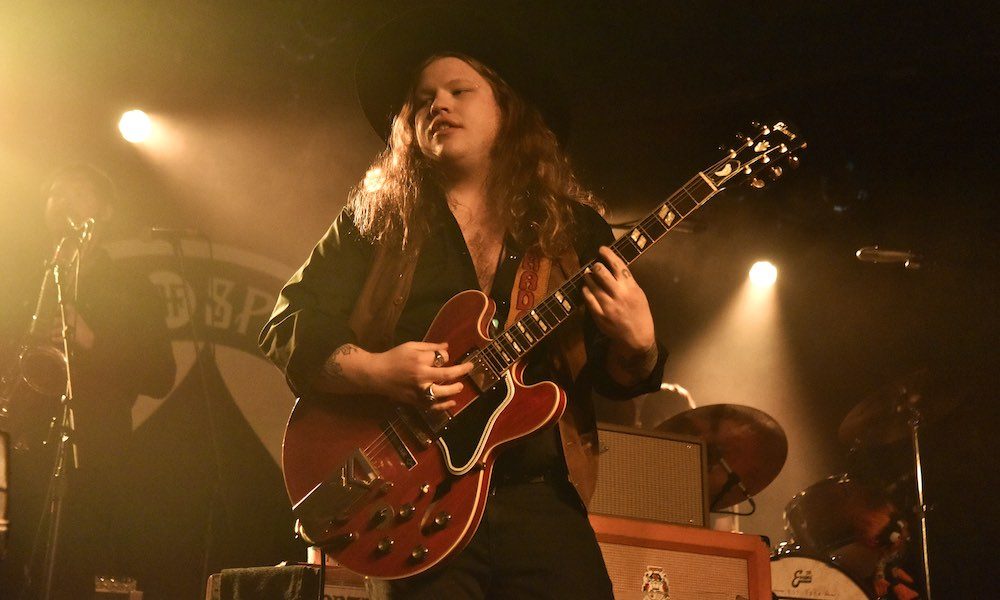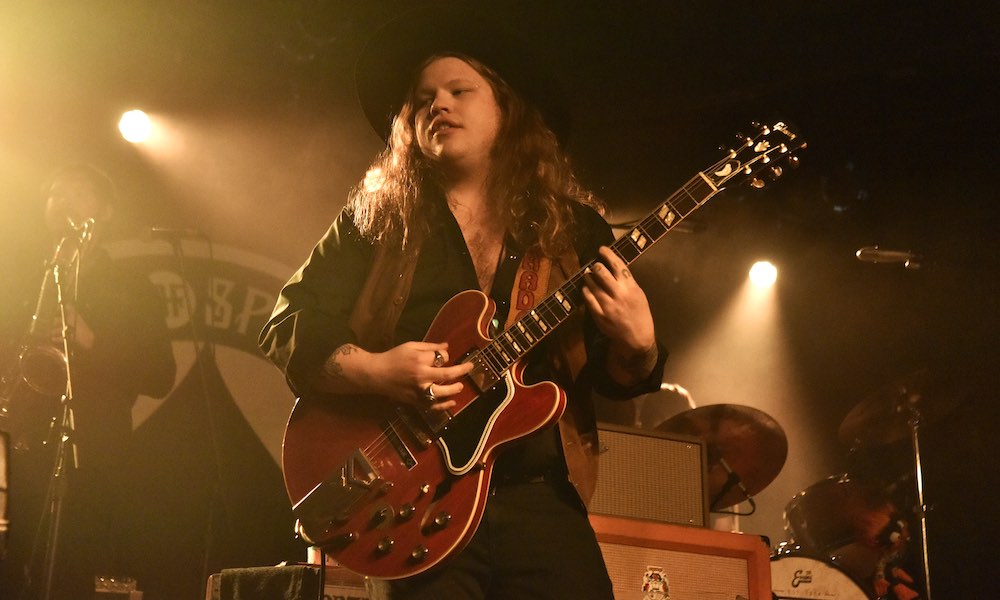 In just four shows, rising blues star Marcus King raised thousands of dollars to help fellow musicians and others in the music community, who have been out of work amid the Coronavirus. Thanks to his "Four of a Kind" shows, and generous matching by Spotify, King donated $80,000 to MusiCares' COVID Relief Fund. Over the weekend, King also thrilled his fans with the announcement of a drive-in tour, kicking off September 4 in Cape Cod.
When it came to his live-streamed shows, "I wanted to give people some variety," said King in a statement. "If we're playing a three-or four-night run, we don't like to repeat material or recycle anything." The four-date ticketed concert series, filmed on a soundstage in Nashville, launched on July 13 with a complete performance of the artist's latest album, El Dorado. The final set, on August 3, was inspired by The Last Waltz and included such guests as Jennifer Hartswick, Devon Gilfillian, Maggie Rose, and Early James. Past sets also included appearances by Billy Strings and Mastodon's Brent Hinds.
Additionally, the artist spoke about MusiCares' COVID Relief Fund, which was launched in March by the charitable wing of the Recording Academy. "We are supporting MusicCares and helping musicians in these trying times because they've been a success and musicians are getting hit pretty hard not getting to do what we love."
In June, King teamed up with Gibson and MyMusicRX, a flagship program of the Children's Cancer Association, to offer hospitalized children and teens the chance to enjoy the therapeutic benefits of learning a musical instrument.
Coming up next, the artist and his band will take their show on the road (safely), with seven drive-in concerts up-and-down the East Coast and South, including dates in Pennsylvania, Virginia, New Hampshire, and Tennessee.
The guitar virtuoso, who formed The Marcus King Band at just 15, recently released his debut as a solo artist, El Dorado, via Fantasy Records. Produced and co-written by Dan Auerbach, the widely-acclaimed album finds King at his most soulful.
Scroll down to view tour dates. Listen to the best of Marcus King at Apple Music and Spotify.
Marcus King Trio Drive-in Tour
September 4 – Cape Cod, MA – The Yarmouth Drive-in
September 5 – East Swanzey, NH – Cheshire Fair
September 6 – Scranton, PA – Circle Drive-In
September 8 – Morris, CT – South Farms
September 10 – Butler, PA – Starlight Drive-In
September 11 – Richmond, VA – City Stadium Drive-In
September 12 – Kodak, TN – The Smokies Stadium