Mariah Carey Ushers In The Holiday Season With 'It's Time!' Video
The video ends with Carey dancing to 'All I Want For Christmas Is You' as snow falls.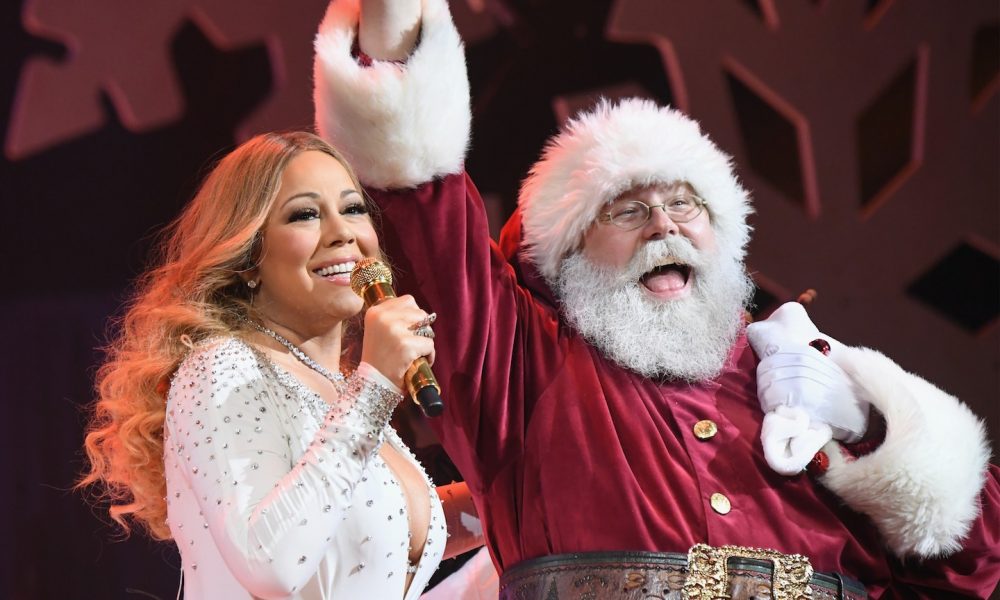 The Queen of Christmas, Mariah Carey, has announced that it is officially the holiday season in a new video called "It's Time!"
Shop the best of Mariah Carey's discography on vinyl and more.
In the clip, a clock counts down the seconds until midnight on Halloween. As soon as the clock strikes, a vault opens, revealing Carey frozen in a block of ice. Four people, sporting Halloween costumes, aim hairdryers at the ice to set her free. As she emerges, she exclaims, "It's time!" The video ends with Carey dancing to "All I Want For Christmas Is You" as snow falls.
Mariah Carey - IT'S TIME!!
Carey has been teasing the arrival of Christmas for a month. On October 2, she announced the return of her Christmas extravaganza—Merry Christmas One And All! The special 13-date run will kick off on November 15 in Highland, CA making stops in Los Angeles, Montreal, Chicago, and more before wrapping up on December 17 at Madison Square Garden in NYC.
Produced by Live Nation, the Merry Christmas One And All! performances are set to be the must-attend events of this winter, as these live shows will be Mariah Carey's exclusive Christmas concerts for this holiday season. This festive event is a celebration of the global superstar's timeless collection of holiday classics including the record-breaking mega-hit, "All I Want For Christmas Is You," and fan favorite chart toppers.
Additionally, Carey has announced that "It's a Wrap," one of many standout cuts from her twelfth studio album Memoirs of an Imperfect Angel, is set to receive a vinyl release thanks to its resurgence on TikTok.
The special four-track release features 2009 album cut and the Mary J. Blige-assisted remix originally included as a bonus track on 2014's Me. I Am Mariah…The Elusive Chanteuse, as well as a sped-up version and a new three-minute edit of the song. The album will be offered as a limited edition gold vinyl or as a standard black vinyl.
Buy the vinyl edition of Mariah Carey's Merry Christmas II You.