Mark Knopfler Becomes New Ambassador For Streets Of London Charity
Knopfler joins Ellie Goulding, Dan Smith of Bastille, Justin Young of the Vaccines, and Ralph McTell in the role.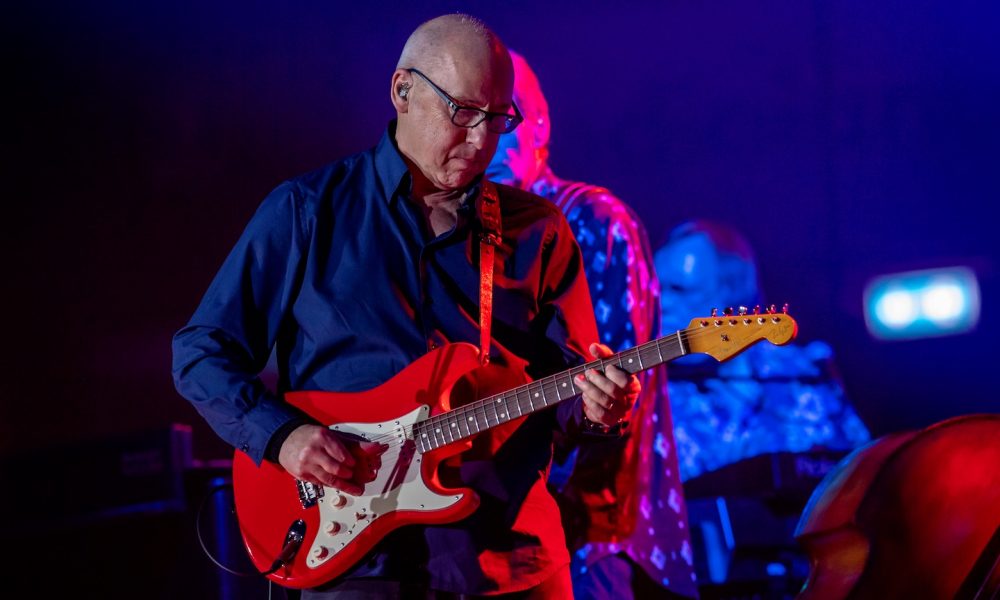 Mark Knopfler has become a new ambassador for the Streets of London charity, which funds specialist support for people who are homeless in London, and raises awareness about homelessness. He joins Ellie Goulding, Dan Smith of Bastille, Justin Young of the Vaccines, and Ralph McTell in the role.
"The city can be hard on people who are, for whatever reasons, having difficulties," says the Glasgow-born, Newcastle-raised guitar hero, who has lived chiefly in London since his pre-fame days of the 1970s. "It's important to remember that homelessness isn't actually necessary. Streets of London is committed to fight it. I'm proud to be an ambassador for Streets of London and to be a supporter of this wonderful cause."
Mark Knopfler - Good On You Son (Official Music Video)
Earlier this year, Knopfler donated a signed 2011 Fender Signature Stratocaster from his collection, to help people experiencing homelessness in the capital. This desirable item went into a prize draw in June, with each entry costs £5, to raise funds for the charity's #ComeOnHome campaign, which raised more than £40,000 for the cause.
Also in June, Eric Clapton supported the #ComeOnHome campaign, offering fans the chance to win two tickets for his Albert Hall show on May 8 next year.
The charity also organizes specific fundraising events such as October's Streets of London Sleep-Out, for which 120 volunteers (a total limited by pandemic restrictions) slept out in their sleeping bags for a night and raised a total of £58,000. Those wishing to help with the next event can sign up now for Streets of London's fifth annual sleep-out, which will take place on the night of October 7, 2022.
Over the last seven years, Streets of London has made grants totalling more than £600,000 to fund such projects as a £10,000 grant to Spitalfields Crypt Trust's Acorn House rehabilitation hostel. Some £35,000 of the overall total has been given in grants to 11 partner charities.
In a separate Instagram post, Knopfler wrote: "Sending love and hope, happy Christmas and New Year wishes to everyone around the world in these challenging times."