Matt Rogers Continues Christmas Reign With 'Everything You Want' Ft. Muna
The new track is the latest cut from Rogers' upcoming album 'Have You Heard Of Christmas?,' which arrives November 3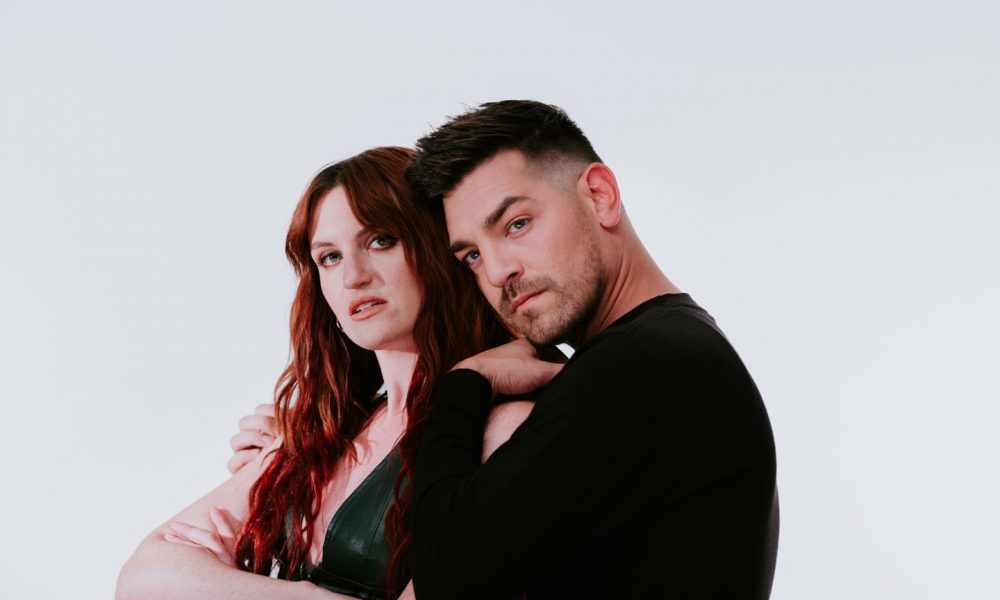 Matt Rogers has released his new seasonal single "Everything You Want" featuring Katie Gavin of the indie-pop band MUNA. The festive and hilarious accompanying video which Rogers co-directed with Jared Frieder ("Three Months" starring Troye Sivan) brings his songwriting prowess to life.
The video treats the viewer to a swirling kaleidoscope of messy memories, invading and coalescing with each other as Rogers is transported back in time while reminiscing about a former flame, with the help of Gavin — before ultimately realizing he can't remember much about him. You can watch the video for "Everything You Want" below.
"I wrote this song during a very emotional time when I had just gone through a breakup," Rogers says of the track. "I have to say, to end up with a song where I get to sing with Katie Gavin from the world's greatest band, MUNA? Maybe it was worth it. When producer Leland (Troye Sivan, Selena Gomez) and I heard her voice on this track, we collapsed into each other's arms. I recommend everyone get their heart broken."
In addition to Gavin, a selection of notable collaborators sprinkle their brand of festive cheer on Rogers' upcoming festive album Have You Heard Of Christmas? – due out on November 3 – including Rogers' BFF and Las Culturistas podcast co-host, actor-comedian, Bowen Yang. The actor/comedian makes a cameo on "RockaFellaCenta," while the multi-talent Leland — RuPaul's Drag Race's resident songwriter and producer as well as the mastermind behind hits for Troye Sivan, Selena Gomez, and Allie X — features on "Immah Have Your Back (This Christmas)" alongside GLAAD-nominated singer-songwriter VINCINT.
In support of his new album, Rogers also recently announced a six-night residency at the Soho Theater in London starting on November 13, and his domestic tour kicks off on December 1 at Philadelphia's Miller Theater. The headline run will take him across North America and wrap up with shows at The Ace in Los Angeles (December 21) and The Town Hall in New York City. Visit the artist's official website for a full list of dates.