MC Solaar Announces Reissue Of Seminal Sophomore Album 'Prose Combat'
The 'Prose Combat' album sold 100,000 copies in its first week upon release.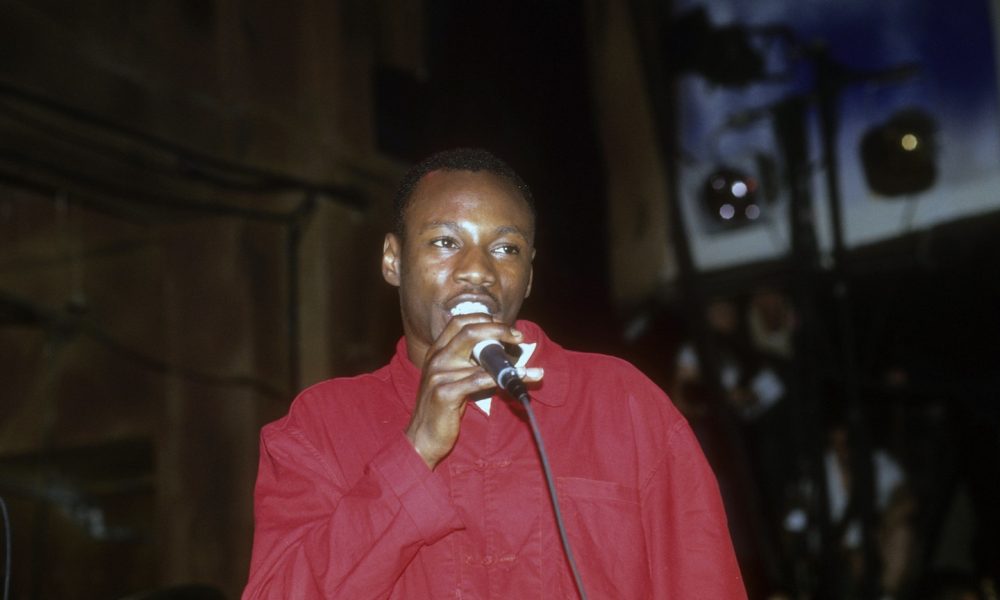 MC Solaar has announced a reissue of his seminal sophomore album, Prose Combat. The project is set to be released on September 24 via Polydor Records.
Prose Combat was an immediate success: 100,000 people purchased the project the week of release, a massive feat in an era before streaming.
MC Solaar - Nouveau Western (Clip officiel)
At Les Victoires De La Musique (the French BRIT Awards) he won male artist of the year and best video for the vertiginous forward traveling shot "Nouveau Western," directed by Stéphane Sednaoui. Beyond the awards, Prose Combat constituted the compass of an optimistic rap in the face of an increasingly 'cool' rap scene. MC Solaar, meanwhile, continued his journey: he was heard in Senegal (with Positive Black Soul), in England (with Urban Species) and New York (with Guru). He became France's hip-hop ambassador in the eyes of the world.
Two years after the revelation Solaar's debut Qui Sème Le Vent Recolte Le Tempo, the same artistic team has returned to service, reinforced by the experience of this first album. Chief producer, Jimmy Jay reaffirmed his status as a prodigy. H was the French DMC champion at 18, with scratches of rare intensity. Behind the console, the late Philippe "Zdar" Cerboneschi amplified the sound of Prose Combat as much as he transcends it. With his meticulous mixing, Zdar raised the album to the height of the highest US hip hop standards, while drawing strange lines of flight during almost hypnotic parentheses, directly inspired by his experience of house.
With Prose Combat, Solaar crystallized the essential themes of his early work: amused nostalgia ("Obsolète"), love and its tiny tragedies ("Sequel"), discreet empathy for the anonymous on the street corner ("God have his soul"), and the power of allegories to give meaning to the world ("The Hemoglobin Concubine"). His way of referencing cultural figures from all walks of life — Lacan, Dino Zoff, Tabatha Cash, Charly Oleg — testifies to an infinite intellectual curiosity.