Pre-Order 'McCartney III' In Limited Orange Vinyl At uDiscover Music Store
The limited edition of his home-recorded new set can be pre-ordered now.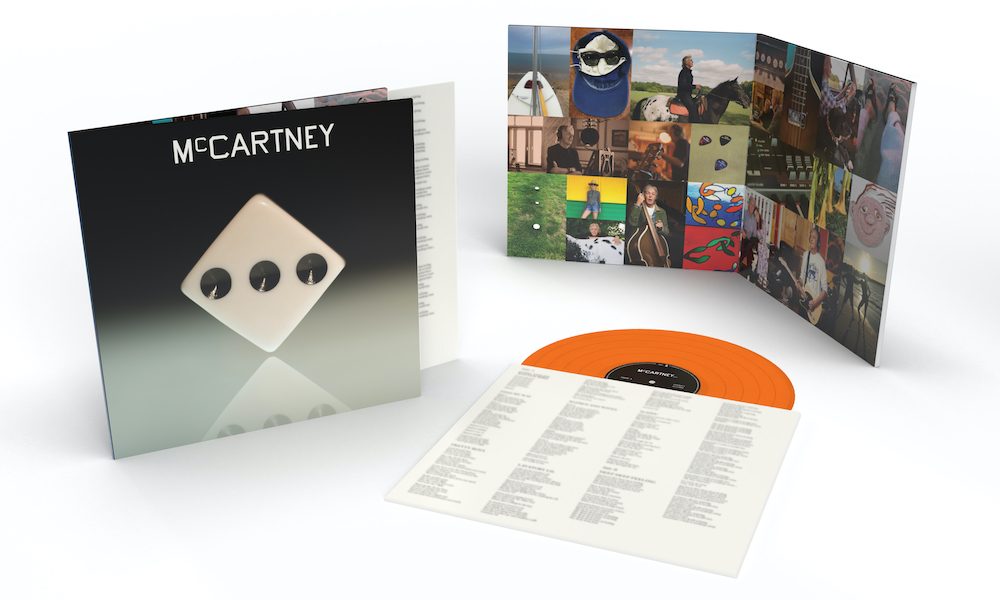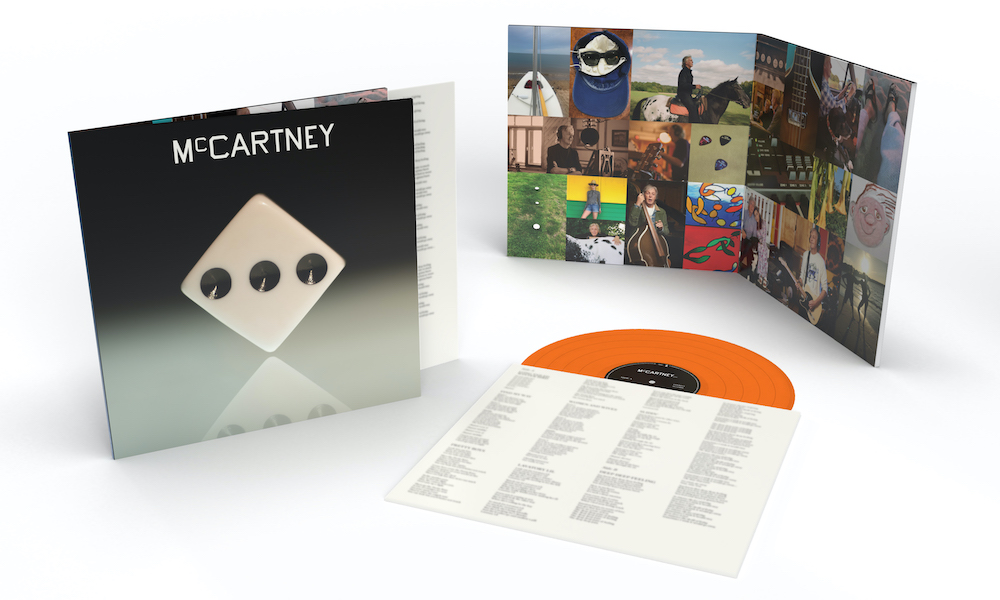 Paul McCartney's highly-anticipated new album McCartney III will be available in an exclusive and highly collectable opaque orange vinyl edition from the uDiscover Music store. It can be pre-ordered now.
The album has been confirmed for December 18 release, with a statement from McCartney's MPL Communications reading: "Unforeseeable production delays have forced the release date of Paul's all-new all-Paul album McCartney III to be moved back one week to December 18, 2020. Thank you to everyone for your patience, support and excitement for the album. We can't wait for you to hear it!"
McCartney III will be available on CD, digitally and in a number of other vinyl formats. Third Man Records is to release a 180 gram, red vinyl edition of 3,000 hand-numbered copies. A "333" edition, limited to 333 copies and pressed on yellow, polka-dotted vinyl, will be made from 33 recycled vinyl copies of 1970's McCartney and 1980's McCartney II. An edition for US retail will be on white vinyl, limited to 4,000 copies.
McCartney created the stripped-back album "in rockdown" at home in Sussex, writing and record every track himself. In a cover interview in the new edition of Uncut, he says of the new project: "What can you do that you haven't done? On some parts of this album, I got back into tape loops, which I haven't done for a while. In the 60s, I was mad for tape loops. I was going to do a tape loop symphony. It might have taken a day or two because it's such a lengthy process!
"I had some dreams, though," he continues. "But it's the dreams that sustain you. You think 'Yeah, that would be a great idea!' You get that good feeling in your belly. You may never get round to it, but you've enjoyed it."
Asked by the magazine to pick out a key song from McCartney III, he chooses "Woman and Wives," but also namechecks the opening song "Long Tailed Winter Bird," "a crazy instrumental." McCartney gives further mention to "Deep Deep Feeling," which "goes on and on and on" at eight minutes' duration. "Making an album like this is, to some degree, indulgent," he reflects. "But then, it's also about having fun."
The limited orange vinyl edition of McCartney III can be pre-ordered here.
Listen to the best of Paul McCartney on Apple Music and Spotify.