McCartney Smashing Records With 'FourFiveSeconds'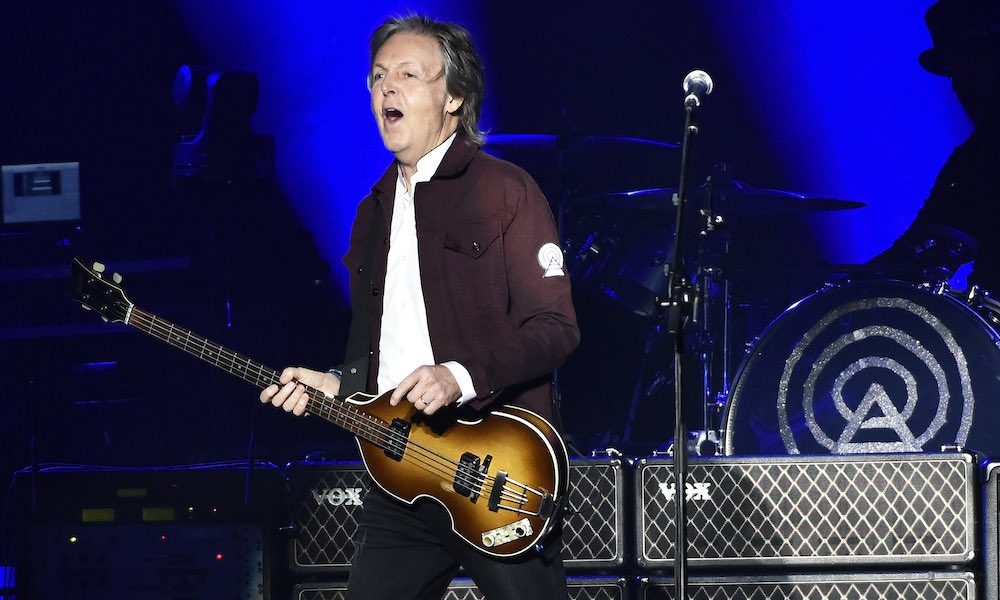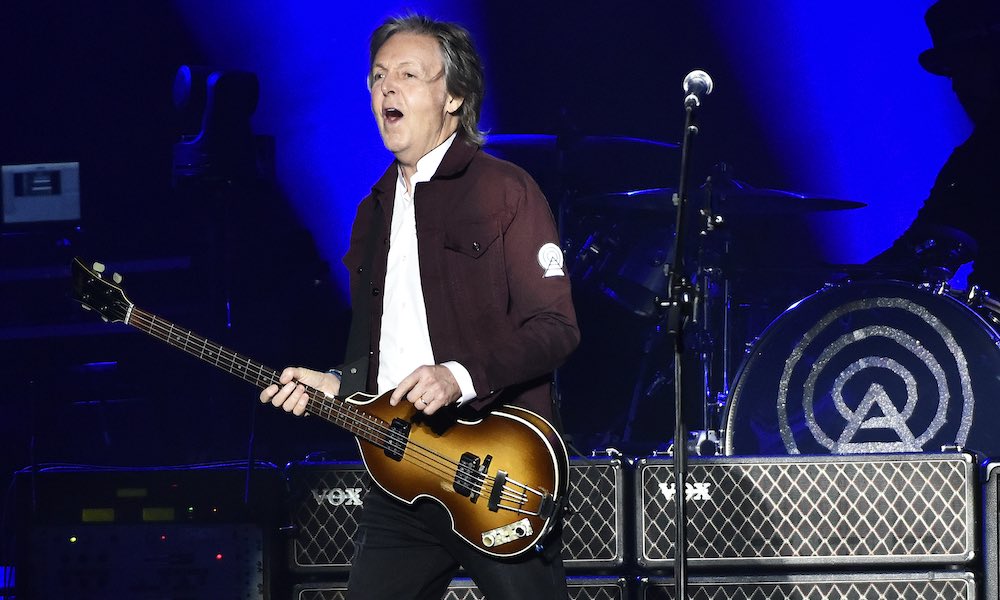 Paul McCartney has broken the record for the longest gap between top ten appearances on the Billboard Hot 100, not including his work with the Beatles. 'FourFiveSeconds, his collaboration with Rihanna and Kanye West, has jumped 15-6 on the new chart, helped by the trio's performance of it on the Grammy Awards on Sunday evening. The gap of 29 years and two weeks since the last US top ten single to credit McCartney in his own name, 1986's 'Spies Like Us,' is a new chart record. He did, however, have a top ten hit during the interim when the Beatles' 'Free As A Bird' made the grade at the end of 1995.
Billboard's Chart Beat column reports that Paul has outdone Santana, the previous holder of the distinction with a gap of more than 28 years in between 1971's 'Black Magic Woman' and 1998's 'Smooth,' featuring Rob Thomas. Next in line is the late Roy Orbison, who waited nearly 24 and a half years after 1964's 'Oh, Pretty Woman' for another top tenner, with 'You Got It' in 1989.
Aaron Neville's absence from the top ten lasted 22 years and nine months, from 'Tell It Like It Is' in 1967 to his duet with Linda Ronstadt, 'Don't Know Much,' in 1989. ''Free As A Bird' puts the Beatles fifth in the list, coming some 19 years after the top ten appearance of 'Got To Get You Into My Life' when it was belatedly released as a single in 1976.
'FourFiveSeconds,' which also climbs to No. 1 on the R&B chart, also helps McCartney break more records this week, some of them his own. His 23rd top ten US hit in his own name, as well as his 34 with the Beatles, its pop chart climb means he's been having top ten solo hits for a new record of 43 years, ten months and two weeks, since 'Another Day' in 1971. His total span of top ten appearances, including with the Beatles, is now just over 51 years, since 'I Want To Hold Your Hand' in 1964.
Lastly, the track equals Paul's fastest ever climb into the top ten in his solo years, matching the three weeks it took 'Ebony and Ivory,' his collaboration with Stevie Wonder, to make that high chart ground in 1982.
Explore our dedicated Paul McCartney & Wings Artist Page
Format:
UK English