Aussie Pop Newcomer Merci, Mercy Releases New Pop Heater 'Winnie Crush'
The track follows her 2020 debut EP, 'no thank you, no thanks.'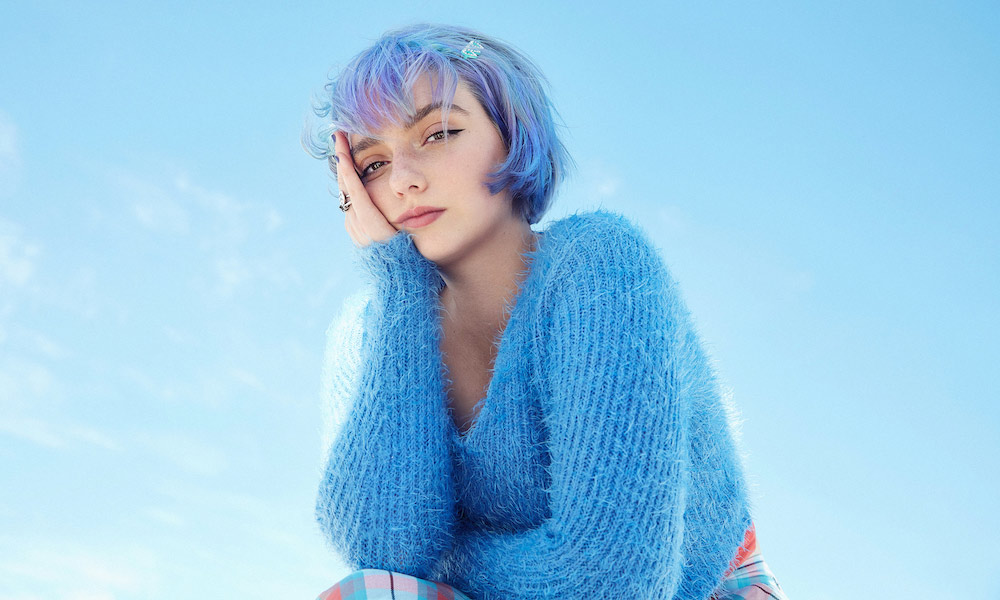 Australian pop newcomer merci, mercy has released an effortlessly catchy and endlessly relatable new track, "Winnie Crush." The track—a breezy-feeling dive into the fine line between self-care and indulgence — was released today via Capitol Records.
The freshly signed artist also comes face to face with her vices in an animated visualizer paired with the track, which finds her chilling with sentient cigarettes, wine bottles, and pizza slices.
merci, mercy - Winnie Crush
Backed by a propulsive disco groove and shimmering synths, merci spells out the struggles of boredom and heartbreak, and the various ways in which these feelings lead to bad habits. "Feeling kinda shi__y/I'm drinking through the day again/And it's become so lonely." The story is intensely personal, but merci, mercy's knack for melody and witty phrasings allows for listeners to relate to her struggle.
The track is a continuation of the rising pop artist's unflinching honesty and palpable vulnerability, which were immediately apparent on her independently released debut EP, no thank you, no thanks, in 2020. Fueled by the viral hit "F__ked Myself Up," the project went on to amass over 10 million Spotify and Apple Music streams.
Tracks from the EP are still finding new fans thanks to a series of remixes including the mellow "Something You Like (Henry Green remix)," dreamy "Wonder What It Feels Like (Novaa Remix)" and MELVV's "Fall Apart" remix which is featured on Spotify's flagship global remix playlist Pop Remix. Since her debut, merci, mercy has featured on more than 100 New Music Friday Spotify playlists as well as Apple Music's Today's Hits, Future Hits, A-List Pop, and Alt Pop playlists, among many others.
Tastemakers have also rallied behind the Aussie singer/songwriter. "F__ked Myself Up" received support from Beats 1 maestro Zane Lowe, while V Magazine dubbed her "an indie-pop maverick." Other publications throwing their weight behind merci, mercy include FLAUNT, who praised her "disarming pop anthems that offer an insight into youthful chaos," Ones To Watch, PAPER, Alternative Press, and Lyrical Lemonade.