Watch Metallica Perform 'Enter Sandman' On 'Stephen Colbert' Super Bowl Special
Performing from their studio in the Bay Area of California, the metal titans ran through a rendition of one of their biggest hits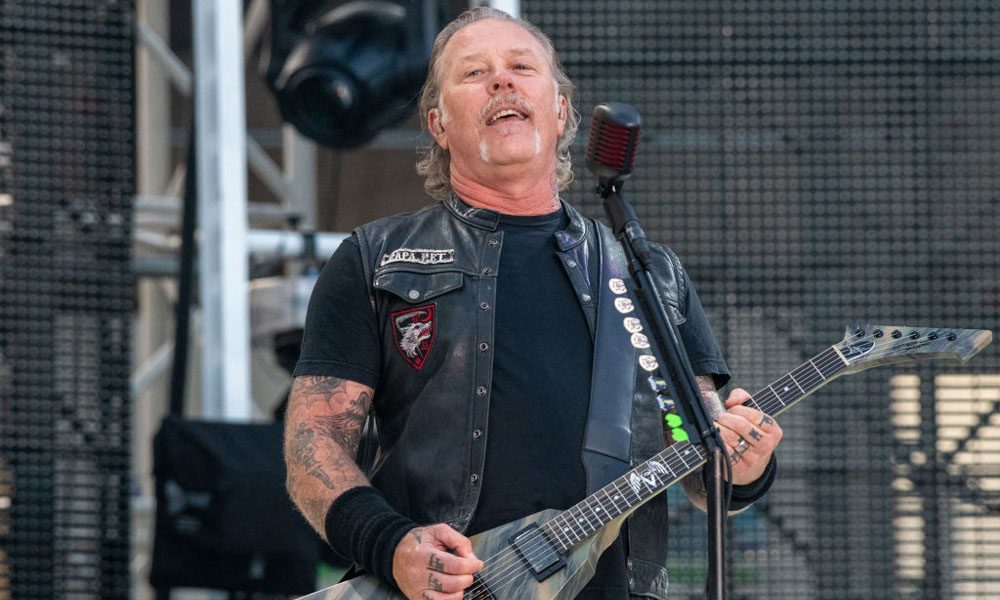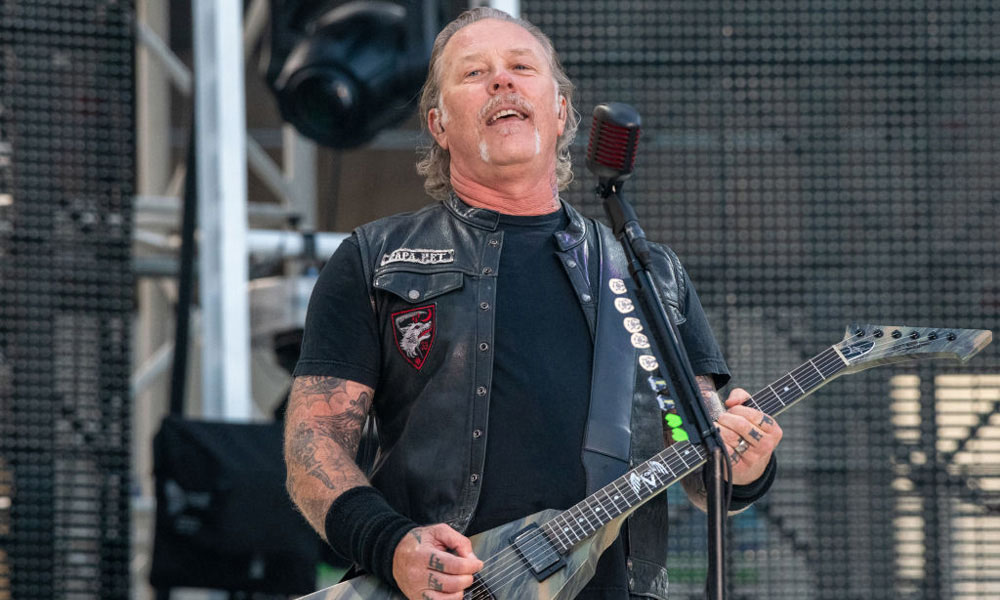 Metallica performed on a special edition of 'The Late Show With Stephen Colbert' to mark Super Bowl weekend last night, February 7. You can watch the metal titans close out the show with "Enter Sandman" below.
A host of special performances took place around the game between the Tampa Bay Buccaneers and the Kansas City Chiefs on Sunday.
Performing from their studio in the Bay Area of California, the metal titans ran through a rendition of one of their biggest hits in "Enter Sandman".
Elsewhere on Super Bowl weekend, The Weeknd played the hits for the coveted halftime show while H.E.R. kicked off the game with a performance of 'America The Beautiful'.
Miss our performance on tonight's special Super Bowl edition of the @colbertlateshow? Check it out now!#SBLV #LSSCSuperBowlSpecial #Metallica https://t.co/8zLzQazL5O

— Metallica (@Metallica) February 8, 2021
Toronto mayor John Tory has since officially named February 7 The Weeknd Day in honor of the Canadian pop star's Super Bowl halftime show performance.
"This Sunday – on Super Bowl Sunday – we celebrate The Weeknd as he becomes the first Canadian to headline a solo halftime show and only the third Canadian ever to perform live at one of the world's most-watched events. Millions of people will be watching him and cheering him on but we know Scarborough, a community he continues to support, will be cheering the loudest," Tory wrote in his proclamation.
Metallica, meanwhile, are only making "glacial" progress on their new album, according to drummer Lars Ulrich. "These are the craziest of times and nothing is letting up," he said. "There's a little bit of movement [in that direction], but it's hard to do a lot when we're not together."
Speaking to NME back in September, Ulrich said that the circumstances of the coronavirus pandemic had been causing logistical problems for the band when it came to writing new music.
"Right now, I'd say the hardest thing about all this is trying to plan, because five minutes later, those plans change – that's just the nature of the state of the world at the moment and we're going to have to accept and surrender to it," the drummer said.
Later, in November, Ulrich said that he and his bandmates were engaged in some "pretty serious writing" sessions for the album, with the drummer promising the following month that the forthcoming LP would be the best record that Metallica have ever made.
Listen to the best of Metallica here.