Mick Jagger Unveils Surprise New Two-Song Release: England Lost And Gotta Get A Grip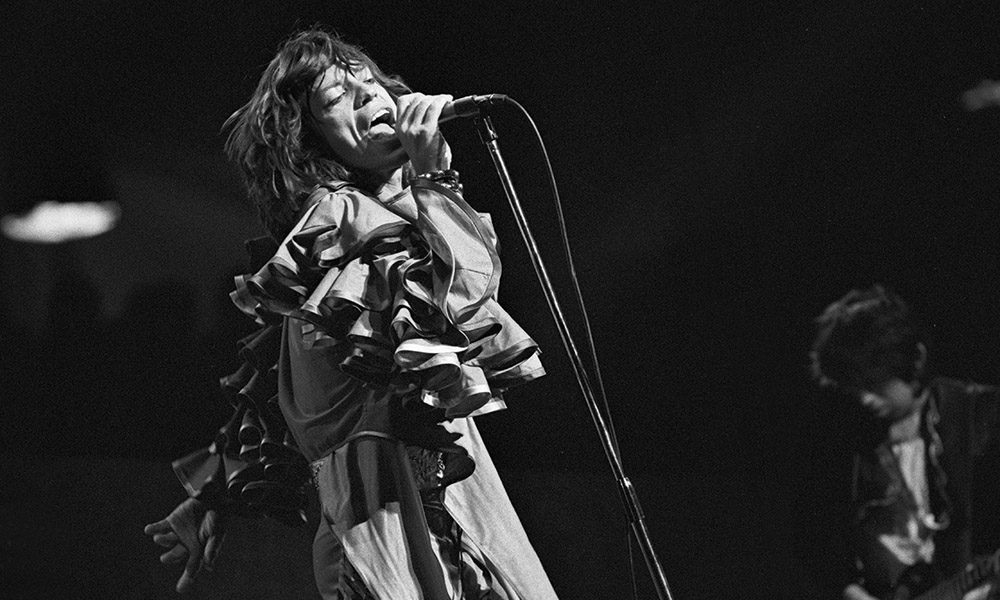 Mick Jagger has unveiled two brand new tracks as a surprise instant release. 'Gotta Get A Grip' and 'England Lost' are both described as urgent responses to the "confusion and frustration with the times we live in." The latter song features a collaboration with the hot British grime artist and rapper Skepta.
"I started writing these two songs in April and wanted them out straight away," says Jagger. "Doing a whole album often takes a long time even after finishing it with all the record company preparations and global release set up. It's always refreshing to get creative in a different fashion and I feel a slight throwback to a time when you could be a bit more free and easy by recording on the hoof and putting it out there immediately. I didn't want to wait until next year when these two tracks might lose any impact and mean nothing".
The songs are available as a double A-side limited edition 12" vinyl and CD, on digital download and via streaming services. Both have new accompanying videos, 'Gotta Get A Grip' directed by Saam Farahmand and starring Jemima Kirke, and 'England Lost' directed by Saam Farahmand, starring Luke Evans.
Jagger, who turned 74 yesterday (26 June), says that the new songs were a result of "anxiety, unknowability of the changing political situation". Both have him defiantly addressing the pressing political and sociological issues of the day. 'England Lost' uses the backdrop of a football match that he attended as an analogy for the political crossroads he perceives.
Mick Jagger - England Lost (Official Video)
"Ostensibly, it's about seeing an England football team lose," says the Rolling Stones frontman about 'England Lost,' "but when I wrote the title I knew it would be about more than just that. It's about a feeling that we are in a difficult moment in our history.                 
"It's about the unknowability about where you are and the feeling of insecurity. That's how I was feeling when I was writing. It's obviously got a fair amount of humour because I don't like anything  too  on the nose but it's also got a sense of vulnerability of where we are as a country."
"Right from the off when I started writing 'England Lost', I imagined having a British rapper on the track…Skepta stepped in at a moment's notice and I just loved what he did."
Of 'Gotta Get A Grip,' Jagger adds: "The message I suppose is, despite all those things that are happening, you gotta get on with your own life, be yourself  and attempt to create your own destiny. We obviously have a lot of problems. So am I politically optimistic?…no."
Mick Jagger - Gotta Get A Grip (Official Video)
Jagger has also been speaking about what music has been inspiring him of late.
"I do quite a lot of trawling for music online and also the youngsters in my family all play me music when we get together, so I get to hear all kinds of things. I listen to R&B and pop and strange mixes of old and new and then like everyone I make my own random playlists.
"The last things I added to a list were Kendrick Lamar, Skepta, Mozart, Howlin' Wolf, Tame Impala, obscure Prince tracks and classic soul stuff from [early 1980s Columbus, Ohio sibling soul duo] the Valentine Brothers. I really like Kendrick Lamar, he's also talking about discontent and he really nailed it. I thought his stuff, and what Skepta is doing, are very interesting and pretty much on the button.''
The two songs are available in a number of remixes, as follows.
 'Gotta Get A Grip'/'England Lost' – Reimagined:
• England Lost featuring Skepta
• Gotta Get A Grip (Seeb Remix)
• Gotta Get A Grip (Kevin Parker Remix)
• Gotta Get A Grip (Alok Remix)
• Gotta Get A Grip (Matt Clifford Remix)
Follow the official Mick Jagger Best Of playlist.
Format:
UK English