Miloe Honors Congolese Independence Day With Cover Of Lous And The Yakuza's 'Solo'
Miloe will be touring in support of his new EP, 'Greenhouse,' this fall.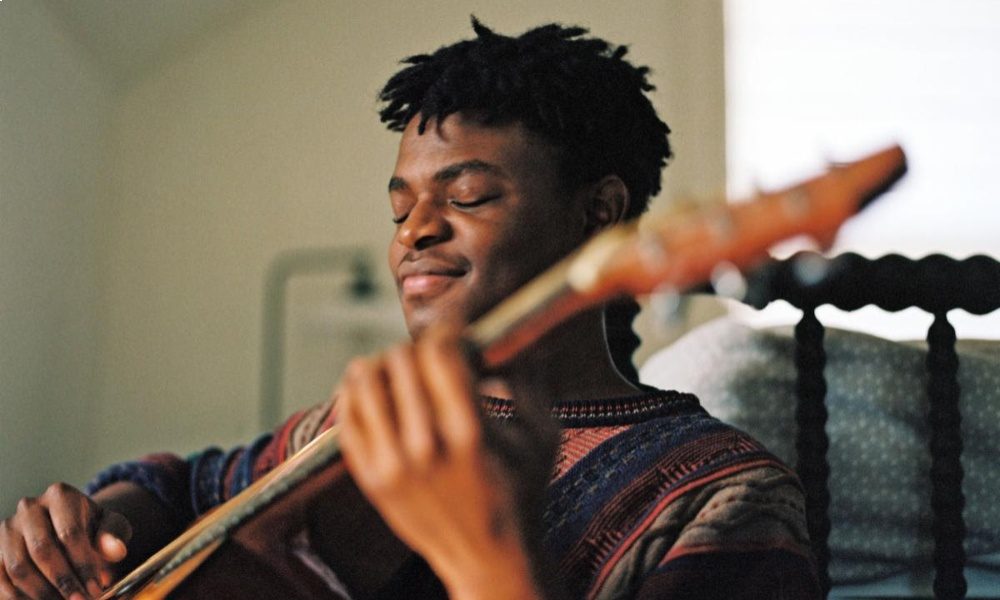 Miloe, whose Greenhouse EP was released to acclaim from the likes of NPR Music, The Fader, MTV, NYLON, Uproxx and more, has released a new song, "SOLO." The track is out now via Loma Vista Recordings.
Born in the Democratic Republic of Congo, Kabeya moved to the U.S. with his family at the age of eight to reunite with his father, a journalist who was granted asylum three years prior. Today, in honor of Congolese Independence Day and in celebration of Black Music Appreciation Month, Miloe has shared a cover of fellow Congolese artist Lous and the Yakuza's aforementioned song "SOLO."
"'Solo' is a song by the amazing Congolese/Belgian artist Lous and The Yakuza. She's stated that she wrote the song thinking about the loneliness that our people and Black People at large face feel due to systemic racism and the effects of colonization. The Democratic Republic of Congo gained its independence from Belgium on June 30th 1960 – that wasn't very long ago," Miloe explains.
"I would argue that colonization continues to this day through the extraction of natural resources by western corporations, which directly benefits those of us privileged enough to live in the west. Black people and lack women especially have to scream and fight just to receive empathy from this world. The lyrics that resonated with me the most are: 'Se battre jusqu'à la muerte (eh) / Parce qu'on a trop fierté.' Despite what we face, we are not defined in our trauma. There is so much pride and love for our culture and our people, which will always fuel us in the fight for our humanity."
Miloe will tour the songs off of Greenhouse live for the first time this Fall. See below for dates.
Miloe Tour Dates:
August 31, 2021 – Maquoketa, IA – Codfish #
September 1, 2021 – Indianapolis, IN @ Hi-FI Annex (Outdoors) #
September 9, 2021 – Minneapolis, MN – First Avenue *
November 2, 2021 – Columbus, OH @ The Athenaeum Theatre ^
November 3, 2021 – Pittsburgh, PA @ Mr. Smalls ^
November 5, 2021 – Toronto, ON @ Opera House ^
November 6, 2021 – Montreal, QC @ Théâtre Fairmount ^
November 8, 2021 – Boston, MA @ Paradise Rock Club (SOLD OUT) ^
November 9, 2021 – Boston MA @ Paradise Rock Club (SOLD OUT) ^
November 10, 2021 – New York, NY @ Webster Hall (SOLD OUT) ^
November 11, 2021 – Philadelphia, PA @ Union Transfer (SOLD OUT) ^
November 12, 2021 – Washington, DC @ 9:30 Club (SOLD OUT) ^
November 13, 2021 – Richmond, VA @ The Broadberry (SOLD OUT) ^
November 15, 2021 – Durham, NC @ Motorco (SOLD OUT) ^
November 16, 2021 – Atlanta, GA @ Variety Playhouse ^
November 17, 2021 – Orlando, FL @ The Abbey (SOLD OUT) ^
November 19, 2021 – Nashville, TN @ Mercy Lounge (SOLD OUT) ^
November 20, 2021 – Newport, KY @ Southgate House (SOLD OUT) ^
November 21, 2021 – Cleveland, OH @ Beachland Ballroom (SOLD OUT) ^
November 27, 2021 – Madison, WI @ The Sylvee ^
November 28, 2021 – Minneapolis, MN @ First Avenue ^
November 30, 2021 – Englewood, CO @ The Gothic Theatre ^
December 1, 2021 – Salt Lake City, UT @ The Depot ^
December 3, 2021 – Portland, OR @ Wonder Ballroom ^
December 4, 2021 – Vancouver, BC @ Biltmore ^
December 5, 2021 – Seattle, WA @ Neumos (SOLD OUT) ^
December 7, 2021 – San Francisco, CA – The Fillmore ^ (SOLD OUT)
December 8, 2021 – Santa Ana, CA @ Observatory ^
December 9, 2021 – Los Angeles, CA @ The Fonda (SOLD OUT) ^
December 10, 2021 – San Diego, CA @ Quartyard (SOLD OUT) ^
December 11, 2021 – Phoenix, AZ @ Crescent Ballroom (SOLD OUT) ^
December 13, 2021 – Houston TX @ WHite Oak Downstairs ^
December 14, 2021 – Austin TX @ Mohawk ^
December 15, 2021 – Dallas, TX @ Trees (SOLD OUT) ^
December 17 – St Louis, MO @ Delmar Hall (SOLD OUT) ^
^ w/ Beach Bunny
* Headlining show
# w/ Pinegrove