Miracles, Martha, Clapton: The Stuff Of 'Legend'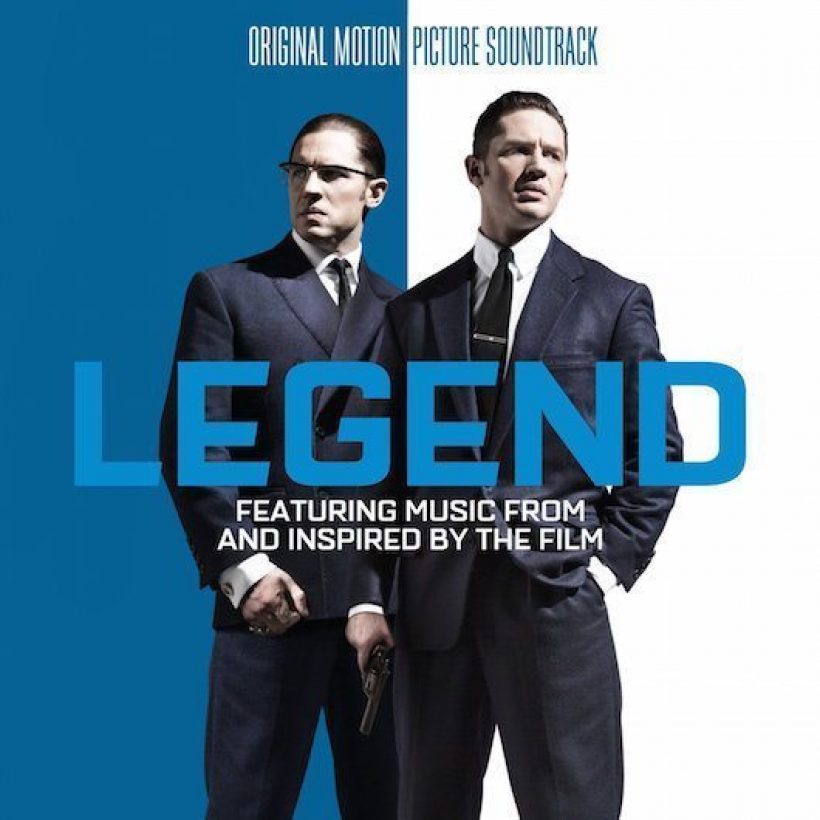 The soundtrack of 'Legend,' the new movie directed by Brian Helgeland and starring Tom Hardy as both of the infamous London East End gangsters the Kray twins, is full of legends itself. Just released by Universal Music Catalogue, the two-disc, 33-track set gathers together an interesting mix of 1960s-themed hits and lesser-heard vintage album material.
Motown stars Martha and the Vandellas (with 'My Baby Loves Me') and Smokey Robinson and the Miracles (with 'Come On Do The Jerk') are in the track listing with British artists including the Small Faces, the High Numbers, the Graham Bond Organisation and Georgie Fame, and American notables such as Burt Bacharach, the Righteous Brothers and Booker T and the MGs.
LEGEND - Official Trailer - Starring Tom Hardy As London's Most Notorious Twins
The film was released last week in the UK and will be out in the US on October 2, and the album provides the perfect period setting, with original recordings augmented by excerpts of Carter Burwell's score. The disc is well stocked by instrumental gems such as Booker T's 'Green Onions', the Meters' funk classic 'Cissy Strut, Poncho Sanchez with Watermelon Man,' the Ramsey Lewis Trio's 'The 'In' Crowd' and numbers by Ronnie Scott and Tubby Hayes.
A strong British backdrop embraces the pop of Herman's Hermits and Helen Shapiro, alongside blues workouts such as John Mayall's Bluesbreakers with Eric Clapton on 'Hideaway.' There's welcome exposure for such seminal British blues trailblazers such as Cyril Davies with Alexis Korner's Blues Incorporated, with 'I Wanna Put A Tiger In Your Tank,' and the Graham Bond Organisation, featuring Jack Bruce and Ginger Baker, on 'Strut Around.'
Helgeland told nme.com that Chris Lambrianou, who went to prison with the Kray twins, gave him some first-hand background on the brothers' musical tastes. "He told me what they liked and it wasn't so much rock'n'roll, really. It was much more a big band sound — closer to Frank Sinatra than it was The Beatles.
"Ron was a little more interested in rock. Ron actually tried to manage a band for a while. They were called the Shots and they had one single. But Eric Clapton played in Esmerelda's Barn, their casino, with a band called Casey Jones and the Engineers that he was in early on."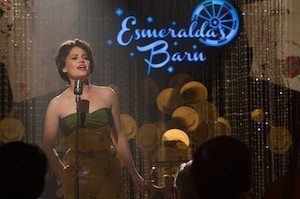 Welsh singer Duffy has three tracks on the album — two in the singing role she has in the film, as the late American singer Timi Yuro (reportedly Reggie Kray's favourite singer) and one new song, 'Whole Lot Of Love,' as herself. There's an opportunity to hear underexposed tracks such as the Marvin Gaye/Tammi Terrell version of 'Somethin' Stupid,' the Righteous Brothers' 'Hung On You' and the Small Faces' 'Grow Your Own.' The (pre-Who) High Numbers' mod landmark 'I'm The Face' also features, as does a young Rod Stewart's take on 'I'm Gonna Move To The Outskirts Of Town.'
Format:
UK English