Moby Returns With 'Resound NYC,' An Orchestral Reimagining Of His Classics
Moby has shared a music video for the Gregory Porter-assisted 'In My Heart.'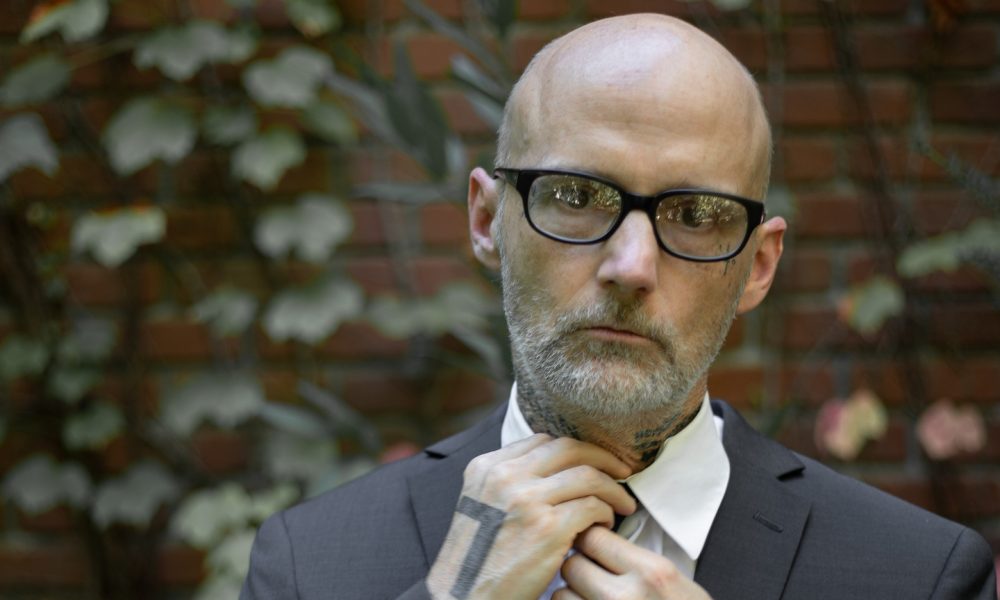 Multi-Platinum selling singer, songwriter, and producer Moby has released his 20th studio album Resound NYC through Deutsche Grammophon. The project is an orchestral rework of fifteen of his most iconic tracks written or recorded in New York from the years 1994 to 2010.
In February, Moby launched Resound NYC with "In This World" featuring Marisha Wallace, which was followed by "Walk With Me" featuring Lady Blackbird, "Extreme Ways" featuring Dougy Mandagi (Temper Trap), and "South Side" featuring Ricky Wilson (Kaiser Chiefs). Other guest vocalists include Gregory Porter, Margo Timmins, and Amythyst Kiah.
moby - 'In My Heart' ft. Gregory Porter (Resound NYC Version) (Official Video)
To celebrate the release, Moby has unveiled a music video for "In My Heart," which features Porter. The track was originally featured on Moby's 6th studio album 18. Beautiful, sweeping strings open the uplifting gospel choir rework of this track. On working with Gregory Porter, Moby said, "one of the best things about not being a great singer is that it forces me to work with great singers, and Gregory is simply one of the greatest singers in the world."
On working with Moby, Gregory Porter said, "It's a pleasure to work again with Moby for 'In My Heart,' and to be part of the revival of a classic. The message of leading with love and faith is universal."
Resound NYC is the follow up to Moby's acclaimed album Reprise (May 2021), which featured guests including Kris Kristofferson, Mark Lanegan, Jim James, and Skylar Grey.
While many of the vocalists on Resound NYC are well-known names, others are less familiar: Moby discovered P.T. Banks singing in a wedding band in Texas, while the elderly father of mesmerizingly soulful Danielle Ponder joins her on the remake of "Run On."
The music pioneer's 20th studio album reflects perhaps the most defining era in Moby's musical life, from his former home and birth place New York City. It was there he began his music career playing in punk rock bands, and dj'ing at underground clubs in and around New York.