Moneybagg Yo Returns With Emphatic New Single 'Motion God'
'Motion God' is accompanied by a video that shows the artist and his associates on an array of vehicles.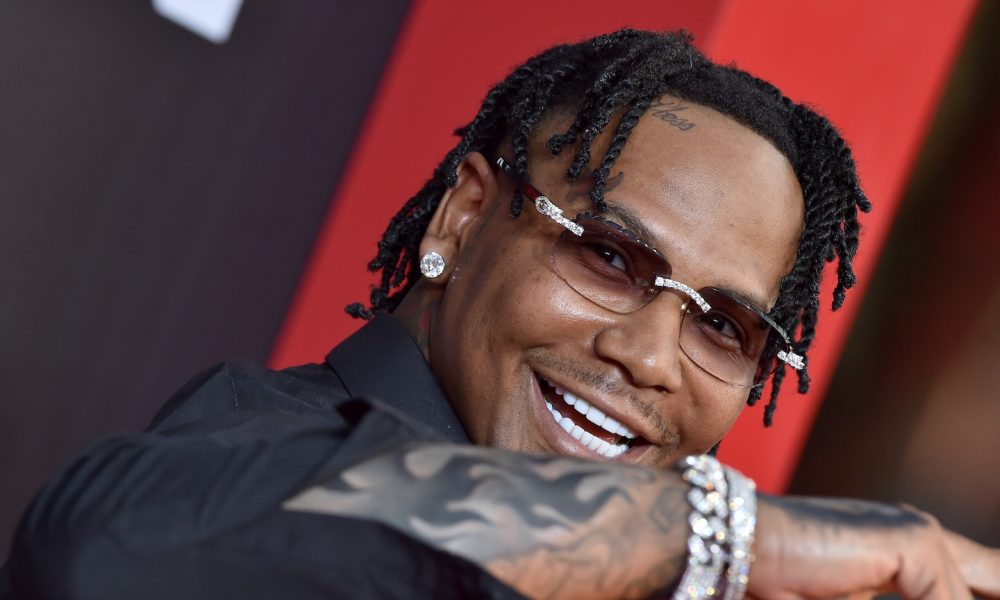 Moneybagg Yo has unveiled a gripping new single "Motion God." The track is out now courtesy of CMG/N-Less/Interscope Records. As he gears up to dominate yet another calendar year, the song is further proof that he's unmatched.
"Motion God" is accompanied by a video that shows the artist and his associates on an array of vehicles, from luxury cars to motorcycles and even a helicopter.
Moneybagg Yo - Motion God (Official Music Video)
While the verses on "Motion God" are a showcase for Moneybagg Yo's husky, authoritative voice, the hook catches him in another mode all together. "Plenty fancy cars," he croons, his singing guaranteed to land the earworm in radio rotation and deep within the brains of listeners. "It's a whole lot of motion involved." The notion of tattoos and jewelry designed to "cover [his] scars" is in many ways the crux of Moneybagg Yo's music: a constant, throbbing pain lurking just underneath the revelry.
It's fitting that at one point in the video, Moneybagg Yo wears a Mike Bibby jersey from when the hometown Grizzlies still played in Vancouver—the clip is a welcome throwback to the deliriously high-budget rap videos from the early 2000s. "Motion God" comes in the wake of last December's hypnotic "Quickie" and a pair of 2023 collaborative heaters: "Shot Off Gumbo," which sees him team with Fat Wizza and YTB Fatt, and "On Wat U On," which pairs him with fellow Memphis artist and labelmate, GloRilla. Prior to the string of singles, the hitmaker could be found on the CMG compilation Gangsta Art.
One of his songs from that record, a collaboration with Yo Gotti, Mozzy, and Lil Poppa called "Big League," was chosen as the official song of the 2022 NBA Finals. In addition to his well-earned reputation as one of hip-hop's most consistently engaging presences, Moneybagg Yo has also established himself as a supreme scout and developer of talent: Last year, his artist BIG30 was tapped as part of XXL's latest Freshman Class and this year he continues to develop his label, BreadGang.