Moneybagg Yo Releases Deeply Personal Video For 'Nun Like Me'
The track is featured on his 'Hard To Love' mixtape.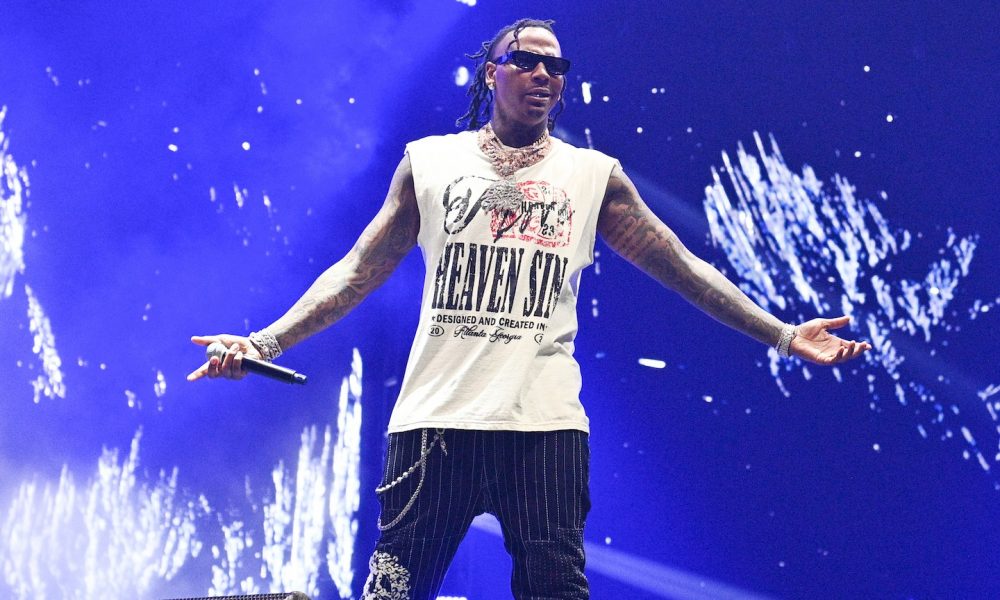 Memphis artist, established entrepreneur, and Bread Gang Entertainment CEO Moneybagg Yo has rolled out the touching video for "Nun Like Me," from his latest Hard to Love mixtape. The project is out now via CMG/N-Less/Interscope Records.
Nostalgic and introspective, the track explores the rapper's Memphis roots and his rise to hip-hop stardom. That journey comes alive in the moving visual, which finds Bagg making his way around his town. "I been 'round this street shit my whole life," he raps over bluesy guitar, sentimental chords, and laidback percussion.
"Richard mill' on my right wrist, I really come from gangster s__t—promise, you ain't nun like me." In the accompanying video, Bagg strolls around his hometown, eating delicious food, checking in on friends, and sharing good vibes. The visualizer is as much about the rapper as it is about the community from which he hails.
Last month, Bagg shared an in your face video for standout Hard to Love mixtape track, "F MY BM." In the clip, Bagg underlines why he is such a force to be reckoned with in hip-hop: boundless charisma and attitude. "F MY BM" made its broadcast premiere on MTV Live, MTVU, Yo! MTV, BET Jams, BET Hip-Hop and on the Paramount Times Square billboards.
"Rappers think soon as we meet they get a verse for free (no sir), hate when business get personal pay the standard fee (right now)," he spits in the video, which finds him on trial for cheating on his baby mama. "B_____s think soon as we f__k they get a purse from me, she like I know you seen me call why you being weird to me (I'm not)." The menacing, piano-centric production on the track truly soars when paired with tongue-in-cheek visuals.
That honesty is the defining feature of Hard To Love. From the tape's beginning, Bagg reminds the listener just how propulsive his music can be. "Keep It Low," his breakneck collaboration with Future, sounds as if it's going to leap out of your speakers and ricochet around the inside of your car.