Moneybagg Yo Returns With New Mixtape 'Hard To Love'
The project features Lil Durk, GloRilla, and more.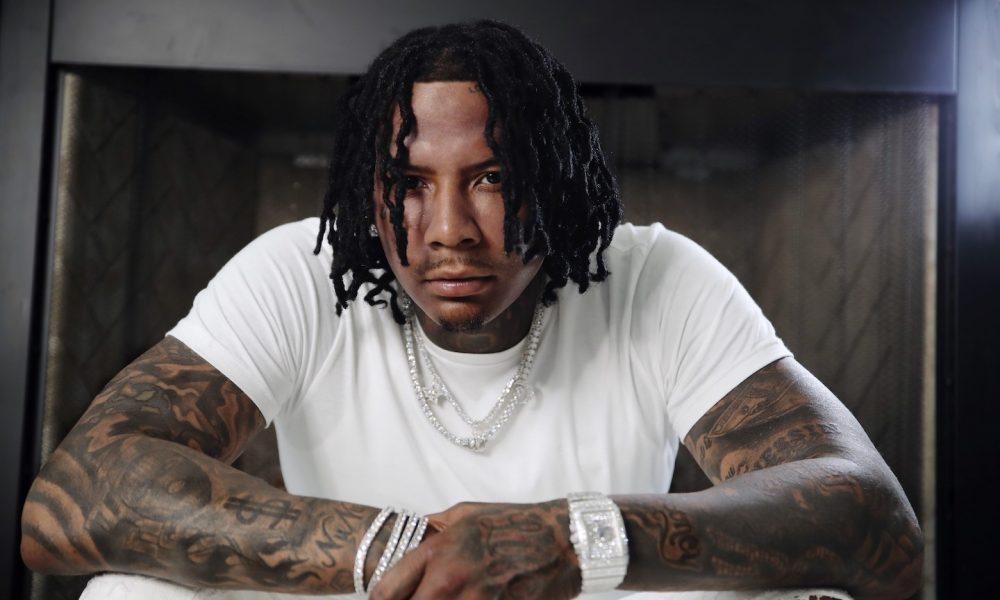 Moneybagg Yo has released his highly anticipated heartfelt new mixtape Hard To Love. After setting off a firestorm of excitement and speculation when he announced its release date—and two years after his most recent full-length project—Bagg is back and more focused than ever.
From the tape's beginning to end, he reminds the listener just how propulsive his music can be. The new project is out now courtesy of CMG/N-Less/Interscope Records.
Moneybagg Yo - F My BM (Official Lyric Video)
To accompany the release, he also shared the imaginative video for "Where Ya Bih @." In the visual directed by whipalo, Bagg pays great homage to the 2005 Oscar-winning film, Hustle & Flow. The parallels between Bagg and the main character are uncanny as the iconic movie follows the dramatic life of a hustler turned rapper named DJay (originally played by Terrence Howard), who's also a native Memphian.
Like Bagg, DJay's an overachiever with a stop-at-nothing approach and a crystal-clear vision for his success, and in the video Bagg seamlessly taps into that role as he playfully paints the picture of his comparable drive and passion.
The mixtape, Bagg's first since 2021's A Gangsta's Pain, was preceded by a lengthy letter posted to his Instagram account. "I gained and lost more than I ever thought I would," Bagg wrote, "and had no other safe outlet for all the emotions and dark thoughts that came wit that other than making music."
That sort of to-the-bone honesty is the defining feature of Hard To Love. Moneybagg shared various singles including "Quickie," "Motion God," "On Wat U On," his acclaimed collaboration with label mate, GloRilla, and most recently "Ocean Spray."
Hard To Love Tracklist:
1. They Say
2. Keep It Low ft. Future
3.F My BM
4. Ocean Spray
5. Lies ft. Fridayy
6. Sholl Is
7. Still
8. Free Lil A (Interlude)
9. Hurt Man
10. Shot Off Gumbo ft. YTB FATT x Shott Off
11. No Show
12. Where Ya Bih @
13. Goin Thru It
14. Rock Out ft. Lil Durk & YTB FATT
15. Super Wet
16. Motion God
17. Nun Like Me
18. Quickie
19. On Wat U On ft. GloRilla
20. More Sick