Listen To Moneybagg Yo's New Song 'Ocean Spray'
The track will be featured on Bagg's new mixtape, 'Hard To Love,' out June 2.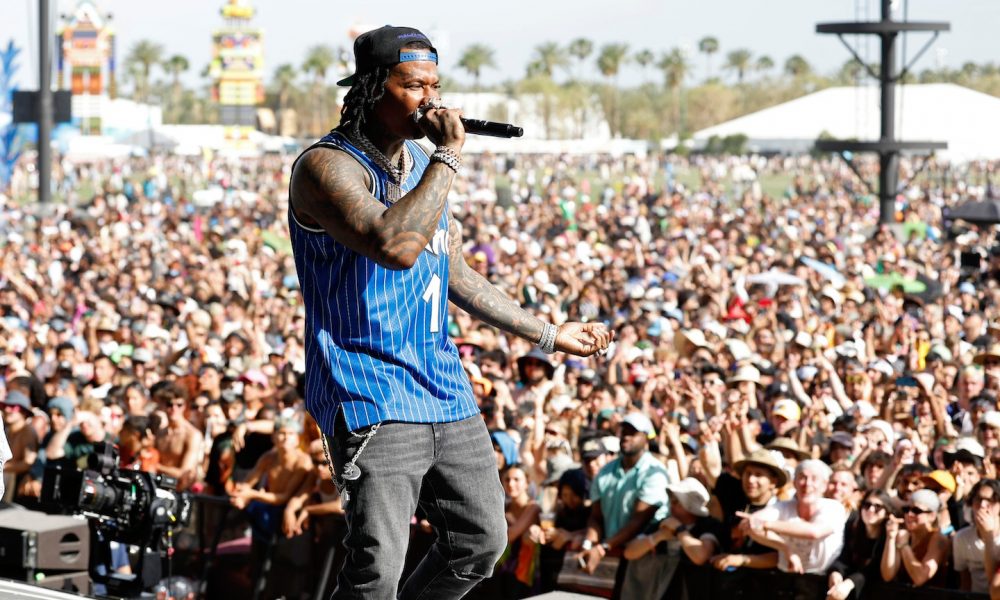 Bread Gang Entertainment CEO Moneybagg Yo has shared his latest track "Ocean Spray." He blends his classic southern rap bravado with clever punchlines and raw personal admissions.
The renowned heavy hitter gets straight to the point while previewing momentous themes expected to be discussed further on his upcoming mixtape, Hard To Love. He speaks candidly on loss, affliction, and the road to success despite adversity. In the video, directed by long time collaborator, Ben Marc, he shares a glimpse at his reality while stunting in his signature dripped down yet playful style.
Moneybagg Yo - Ocean Spray (Official Music Video)
Prior to "Ocean Spray" Bagg took to social media to share a heartfelt open letter to his fans. He addresses his absence, the love and loss he's endured in the past two years, and conclusively, his highly anticipated mixtape, Hard To Love, set to release on Friday, June 2
Hard To Love will be his first solo body of work since dropping 2021's chart-topping A Gangsta's Pain, which was the fourth highest selling rap album of 2021. The RIAA certified Platinum album was listed "Best Albums of 2021" by The New York Times, Billboard, Complex, XXL, Uproxx, and more. In addition to his album going No.1 he also topped the radio charts four times consecutively with "Said Sum," "Time Today," "Wockesha," and "Scorpio."
While the full tracklist is still under wraps, Hard to Love is spearheaded by the recently released single "On Wat U On," which pairs him with North Memphis labelmate GloRilla, and last December's mesmerizing "Quickie." Prior to the string of singles, Bagg shared a collaboration with Yo Gotti, Mozzy, and Lil Poppa titled "Big League." The track was chosen as the official song of the 2022 NBA Finals and can be found on the CMG compilation Gangsta Art.
In addition to his rise among the hip-hop ranks, Moneybagg Yo has also established himself as a supreme scout: he developed his label, Bread Gang Entertainment, his artist BIG30 (NLess Entertainment) was tapped as part of XXL's latest Freshman Class, and his business endeavors extend to the restaurant industry in 2023, recently opening Cache 42 Kitchen and Cocktails in his hometown.