GloRilla, Cardi B, Ice Spice, And More Set For Summer Jam
Other acts on the bill include The LOX, Coi Leray, and more.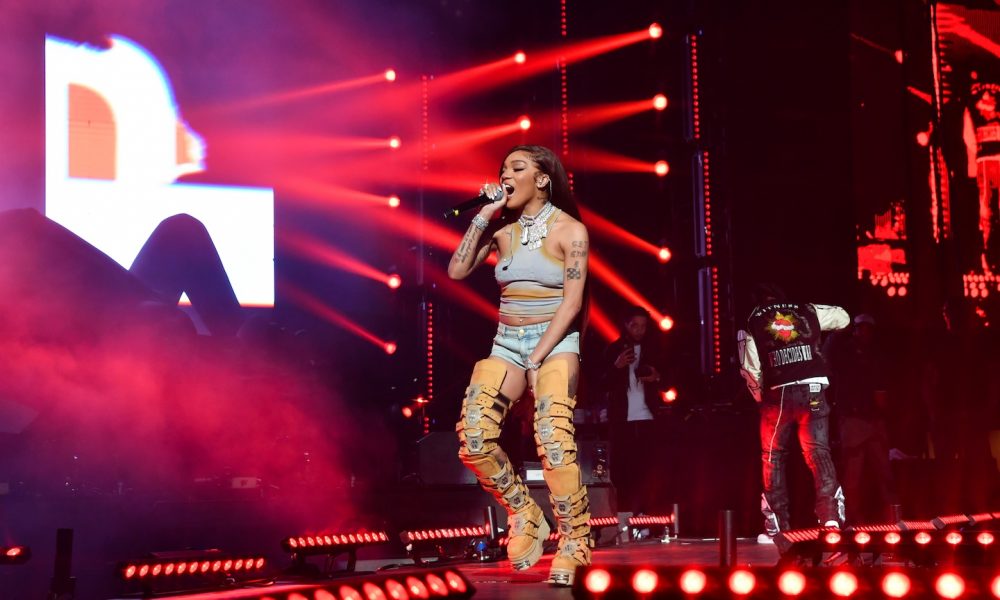 HOT 97, the New York-based global culture-setting hip-hop brand, has announced that Cardi B, GloRilla, and Ice Spice will be performing at the 2023 HOT 97 Summer Jam.
After over 20 years, the iconic hip-hop music festival is back in New York at UBS Arena in Elmont, NY boasting a star-studded lineup that also includes Coi Leray, Fivio Foreign, French Montana, Lil TJay, and more. The LOX will also hit the stage to salute the 50th anniversary of hip-hop.
Tickets officially go on sale April 8 at 10:00 AM EST. American Express Card Members can purchase pre-sale tickets before the general public April 4 10:00 AM – April 6 10:00 PM. Download the HOT 97 App for more opportunities to win tickets, exclusive content, hip-hop news, and updates. The highly anticipated 2023 HOT 97 Summer Jam will offer two stages featuring some of the biggest names in hip-hop, while putting a spotlight on the recent rise of women to the forefront of the hip-hop movement.
"HOT 97's Summer Jam is a hip-hop staple and we are excited to bring the most electric show of the summer back to NY for hip hop's 50th anniversary." says Bradford Tobin, President, Chief Operating Officer and General Counsel.
Last month, GloRila unveiled Anyways, Life's Great… (Bonus Edition), the expanded edition of her blockbuster debut EP from last fall, which was the biggest label debut EP by a female rapper in three years with close to 400,000 units sold.
The 13-song, two-disc bonus edition cements Glo's status as one of the premier hip-hop talents of her generation, someone comfortable besides established A-listers or exploring new ground all alone.
In addition to the top ten-charting Cardi B duet "Tomorrow 2" and her raucous breakout hit "F.N.F. (Let's Go)"–which scored Glo a Grammy nomination for Best Rap Performance, where she was pitted against luminaries like Jay-Z, Lil Wayne, and Kendrick Lamar–this bonus edition of her EP offers new music and star-studded collaborations.
Visit Hot 97 Summer Jam's official website for more information.