GloRilla Releases 'Anyways, Life's Great…(Bonus Edition)'
The new project is 13 songs and consists of two discs.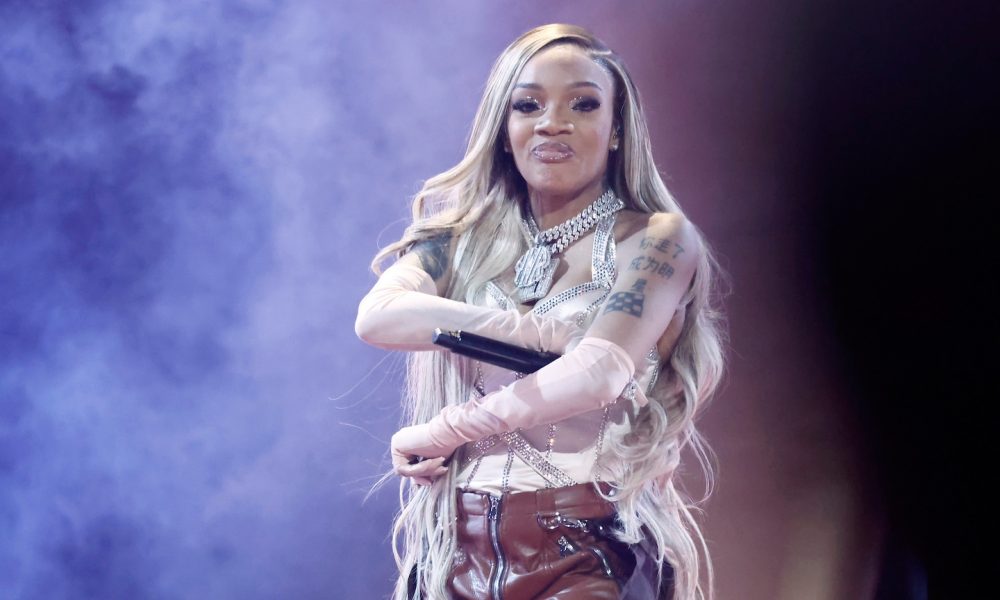 Grammy-nominated artist GloRilla has shared Anyways, Life's Great… (Bonus Edition), the expanded edition of her blockbuster debut EP from last fall, which was the biggest label debut EP by a female rapper in three years with close to 400,000 units sold.
The 13-song, two-disc bonus edition cements Glo's status as one of the premier hip-hop talents of her generation, someone comfortable besides established A-listers or exploring new ground all alone.
In addition to the top ten-charting Cardi B duet "Tomorrow 2" and her raucous breakout hit "F.N.F. (Let's Go)"–which scored Glo a Grammy nomination for Best Rap Performance, where she was pitted against luminaries like Jay-Z, Lil Wayne, and Kendrick Lamar–this bonus edition of her EP offers new music and star-studded collaborations.
Chicago innovator Lil Durk blesses "Ex's," a remix of the original project's "Phatnall," while the original diamond princess, Trina, remixes fan favorite "Nut Quick" and Gloss Up is added to the latest version of "Get That Money" ft. Niki Poo.
Fans will be pleased to learn that the original versions of those records are included on this package's second disc—and are joined by the fourth, final, and predictably irresistible new song, "Don't Know (GloRidaz Bonus)."
Before being stamped as a future superstar by CMG CEO Yo Gotti, Glo learned how to translate her personality and unmistakable drawl into one of the most irresistible on-record personas in recent memory. These new drops are yet more proof that the uncontainable energy Glo revealed on "F.N.F" was merely the tip of the iceberg for an artist with astonishing depth of perspective and experience.
Pre-order GloRilla's Anyways, Life's Great… (Bonus Edition).
Anyways, Life's Great… (Bonus Edition) Tracklist:
Disc 1:
No More Love
Ex's (Phatnall Remix) – with Lil Durk
Tomorrow 2 – With Cardi B
Nut Quick Remix – with Trina
Blessed
Unh Unh
Get That Money Remix feat. Gloss Up & Nikipooh
F.N.F (Let's Go)
Out Loud Thinking
Disc 2:
Don't Know (GloRidaz Bonus)
Nut Quick (Original)
Phatnall (Original)
Get That Money Feat. Nikipooh (Original)
Up Next: GloRilla Video [Apple product only]