The Lox And Dipset Announce 'The Rap Superheroes Tour'
The tour kicks off September 16 in Atlanta, Georgia.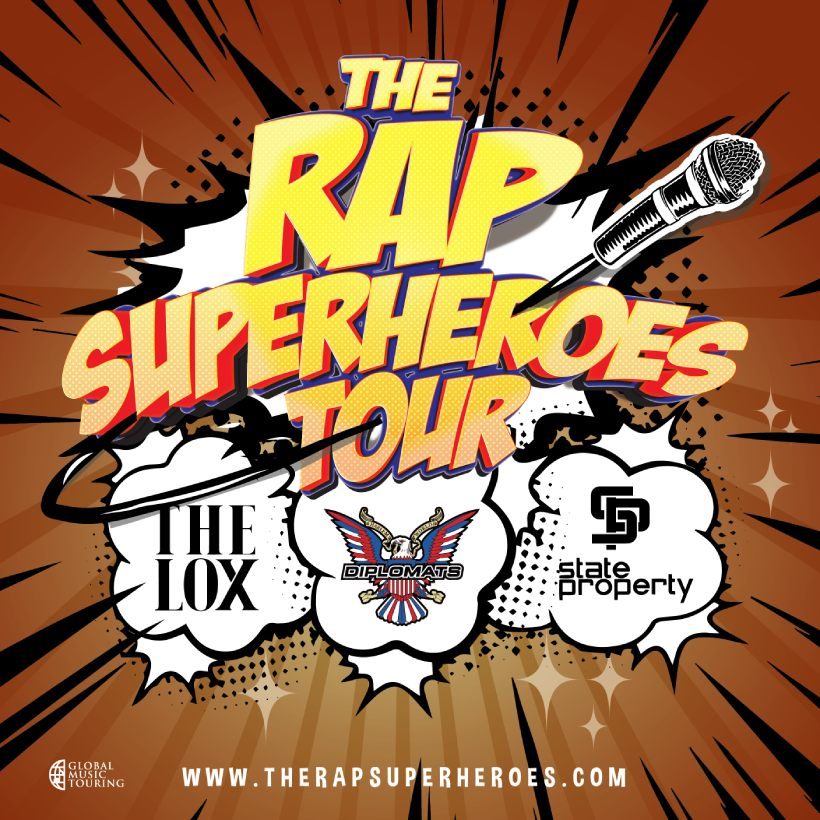 During their highly anticipated Verzuz battle, The Lox and The Diplomats (commonly known as Dipset), announced a nationwide tour called The Rap Superheroes Tour, also featuring the hip-hop duo State Property.
The tour kicks off September 16 in Atlanta, Georgia, before hitting cities such as Austin, Chicago, St. Louis, and more. See the full list of dates below.
The battle is one that Jim Jones actually manifested late last year. In December, when asked to choose Dipset's desired competitor in a Verzuz, he brushed off G-Unit, citing their beef over the years.
"I doubt that will happen. There is no camaraderie there…It would probably be even more aggressive than even the Jeezy and Guwup Verzuz. I wanna wrestle and fight and shit," he told The Joe Budden Podcast. Instead, Jim chose the other option presented to him — The LOX — and provided a few reasons why he believed they were a much better fit.
"Dipset and The LOX, a lot of camaraderie, a lot of good energy, a lot of energy to bounce off each other," he explained.
"Cam, Jadakiss, and Styles P literally started the same year to get into this game off of freestyles and things like that. We represent the uptown part of New York City. We represent the culture for New York City. We've been pillars in this industry for the past 20 some odd years along with the whole Ruff Ryders enterprise. I think it would be more suitable."
Visit The Rap Superheroes Tour website for more information.
The Rap Superheroes Tour Schedule:
September 16 ― Atlanta, Georgia (Gas South District)
September 17 ― Orlando, Florida (Addition Financial Arena)
September 21 ― Baton Rouge, Louisiana (Baton Rouge River Center)
September 23 ― Austin, Texas (HEB Center)
September 25 ― Houston, Texas (NRG Arena)
September 30 ― Chicago, Illinois (Credit Union 1 Arena)
October 1 ― Milwaukee, Wisconsin (Miller High Life Theater)