The LOX and Dipset Will Face Off In The Next Verzuz
The event is set to go down on August 3.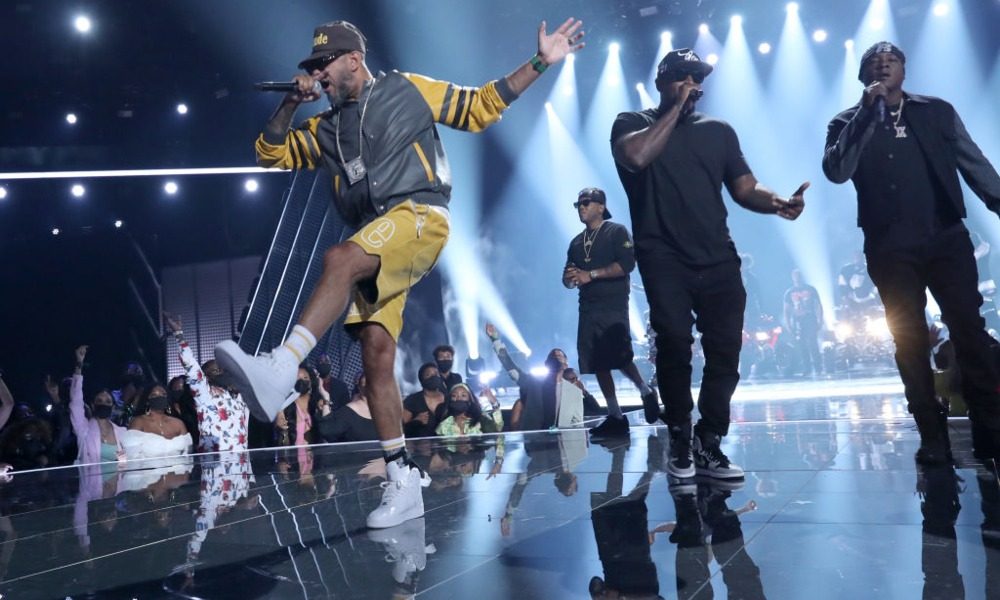 The next Verzuz battle has been set, and it's going down between two all-time New York rap groups: The LOX and Harlem's Dipset. The Verzuz social media accounts announced that the two groups will face off on Aug. 3 at Madison Square Garden's Hulu Theater.
"NYC stand up this one is for the history books!!!" read the post. "The Lox vs Dipset. TUESDAY, AUGUST 3RD LIVE from @hulutheatermsg Madison Square Garden!!"
The forthcoming battle is one that Jim Jones actually manifested late last year. In December, when asked to choose Dipset's desired competitor in a Verzuz, he brushed off G-Unit, citing their beef over the years.
"I doubt that will happen. There is no camaraderie there…It would probably be even more aggressive than even the Jeezy and Guwup Verzuz. I wanna wrestle and fight and shit," he told The Joe Budden Podcast. Instead, Jim chose the other option presented to him — The LOX — and provided a few reasons why he believed they were a much better fit.
"Dipset and The LOX, a lot of camaraderie, a lot of good energy, a lot of energy to bounce off each other," he explained. "Cam, Jadakiss and Styles P literally started the same year to get into this game off of freestyles and things like that. We represent the uptown part of New York City. We represent the culture for New York City. We've been pillars in this industry for the past 20 some odd years along with the whole Ruff Ryders enterprise. I think it would be more suitable."
The LOX and Dipset event will air on Instagram and Triller as always, but this time around, fans will have the opportunity to purchase some tickets so they can view the show in person. Tickets go on sale today on MSG.com.
Listen to the best of The LOX on Apple Music and Spotify.