GloRilla Returns With Sultry New Anthem 'Lick Or Sum'
The track follows her recently released Lil Durk-assisted 'Ex's.'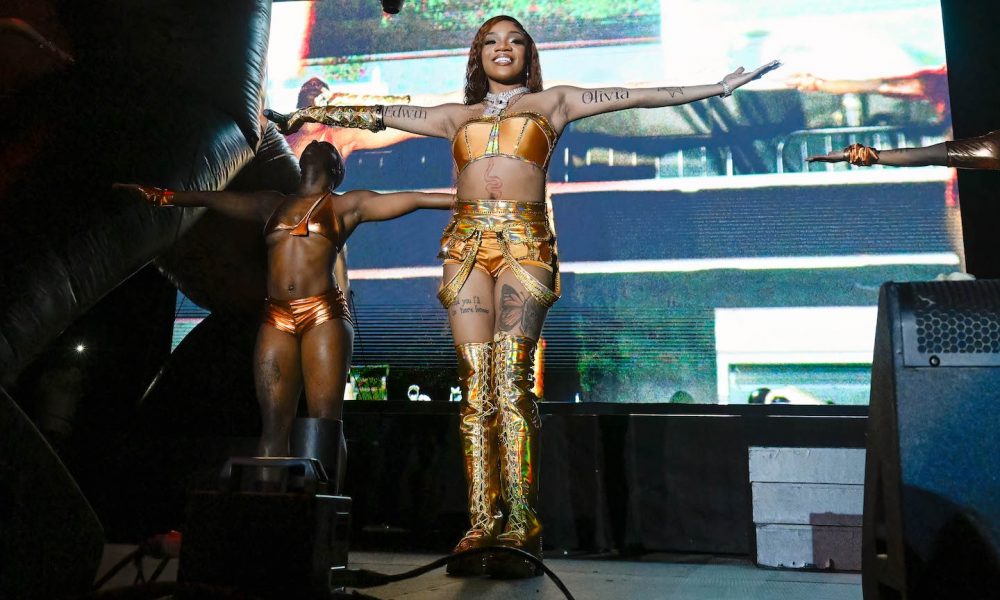 Memphis breakout GloRilla keeps the fun and fresh new music coming with the NSFW single "Lick or Sum." The track is out now via CMG/Interscope Records.
Raw, raucous, and completely candid, the outrageous banger perfectly captures the rapper's playful side and has already taken social media by storm with the TikTok sound generating over 41 million views. The track also comes with an accompanying video, which finds Glo cutting loose in the neighborhood.
GloRilla - Lick Or Sum (Official Music Video)
"I don't post his a__, I ghost his a__, and leave him on snap," the 23-year-old spits over an aggressive beat and hypnotic piano. "Told him that I love him, had him thinking I was dumb." After laying down the ground rules in the verses, Glo switches it up on the flirty chorus: "Come and take a lick or sum." Empowering and bold, the hitmaker doesn't mince words when it comes to who is running the show—and we'd have it no other way.
In the accompanying visual, Glo and her friends bring the track's raunchy imagery to life. Assembling all her pals, there is no shortage of twerking, corner-store invading, car-top dancing, and hair-salon gabbing. It's only too easy to get lost in the swirling barrage of scandalous fun.
"Lick or Sum" arrives on the heels of Glo's hard-charging track "Ex's" ft. Lil Durk which they recently performed on Jimmy Kimmel Live!. You can also catch her live at The Roots Picnic in Philadelphia, Summer Jam in New York, and on tour with Lil Baby this summer.
Before being earmarked as a future superstar by local legend Yo Gotti, who signed her to his CMG imprint, Glo learned how to translate her irrepressible personality and unmistakable drawl into one of the most irresistible on-record personas to emerge in recent memory. With "Lick or Sum," Glo adds another spell-binding, eye-brow raising hit to her increasingly stacked discography.