Morrison Hotel Gallery To Exhibit Photographs Of The Band
This special exhibition of The Band will be displayed in both the LA and NY galleries.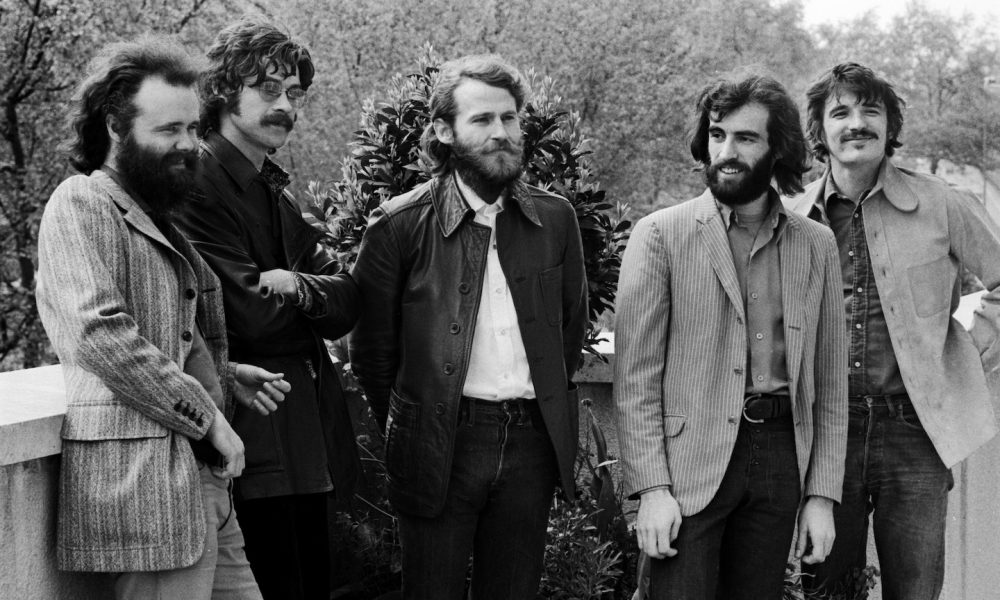 Morrison Hotel Gallery in partnership with music and brand management company Iconoclast, and support from WhistlePig Whiskey, will exhibit a collection of recently unearthed color photographs taken in 1971 by legendary photographer Ernst Haas of the iconic rock group The Band at their best.
Shop the best of The Band's discography on vinyl and more.
This special exhibition of The Band will be displayed in both the LA and NY galleries with a grand opening night February 23rd from 7-9pm at Morrison Hotel Gallery Sunset Marquis located at 1200 Alta Loma Road in West Hollywood, and from 6-8pm at Morrison Hotel Gallery located at 116 Prince Street in New York City.
As part of Iconoclast's commitment to preserving and proliferating great works of art, an extensive forensic study of The Band's archives took place, revealing 502 color photos, 495 of which have not been since 1972. The selection of 25 images to be displayed are taken from this historic discovery.
The photos are taken from the Band's spellbinding series of performances at the Academy of Music in New York City from December 28-31, 1971. These performances captured the group at the peak of their power and became the foundation for the Gold-certified live album, Rock of Ages: The Band in Concert. The Band exhibit features artful, in-the-moment captures of the entire group, including some pictures of a shades-sporting Bob Dylan. The Los Angeles gallery will have the exhibition on view until March 7, and New York will remain on view until March 9.
Ernst Haas (1921-1986) is one of the most important photographers of the 20th century and recognized as a pioneer in color photography. Haas was the first person to publish a color photo essay for LIFE in 1953 on Returning Prisoners of War. His work also appeared in Vogue, and he was the subject of the first single-artist exhibition of color photography at New York's Museum of Modern Art.
His book, The Creation (1971), was one of the most successful photography books ever, selling 350,000 copies. These one-of-a-kind color images are the only photographs of rock musicians ever taken by Haas.
Visit Morrison Hotel Gallery's official website for more information.