Listen To Mötley Crüe's Cover Of Madonna's 'Like A Virgin' From 'The Dirt' Soundtrack
The soundtrack will officially launch on 22 March, the same day 'The Dirt' comes to Netflix.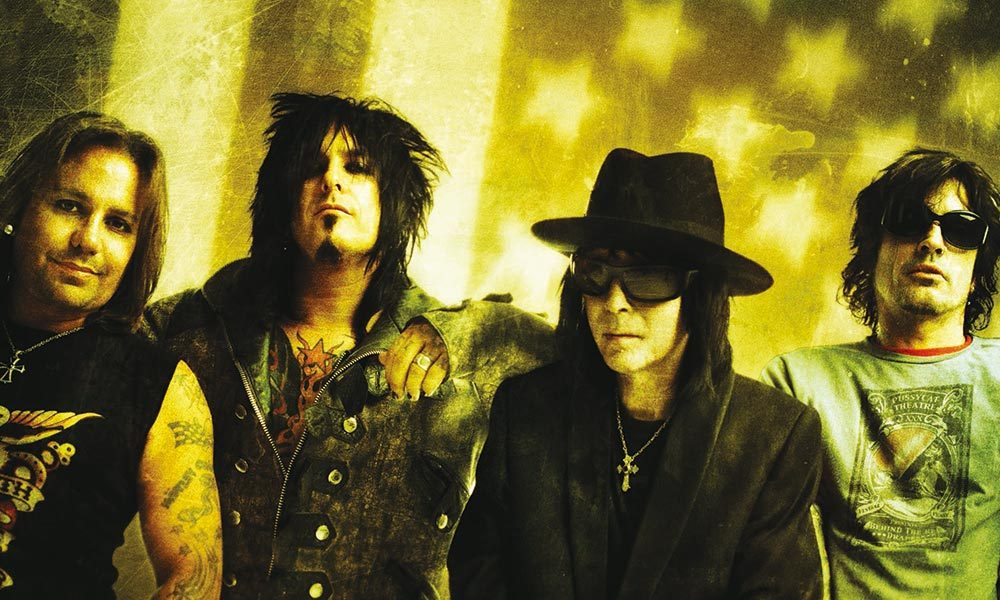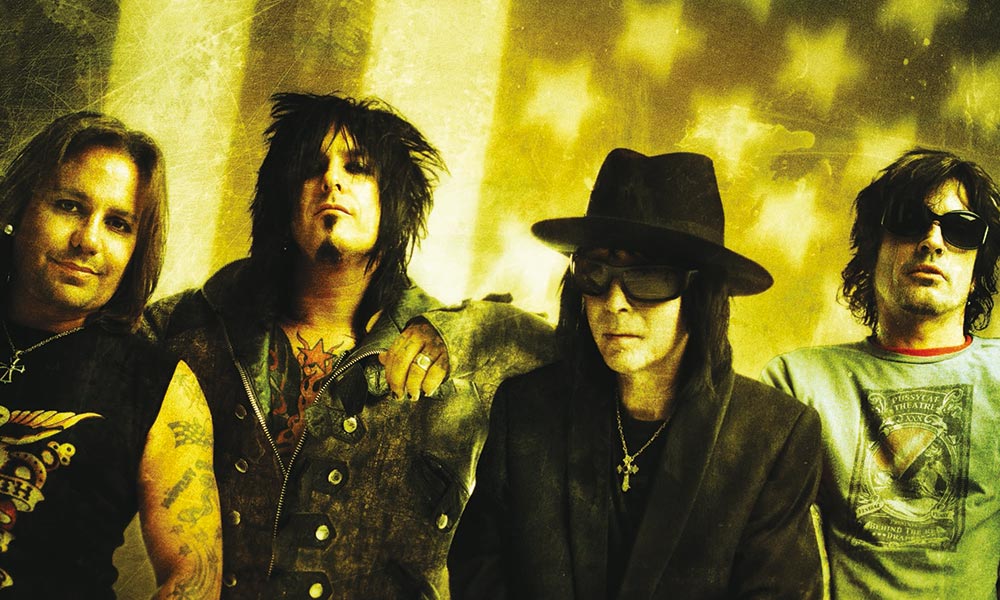 Mötley Crüe have shared their cover of Madonna's much-loved 1984 hit, 'Like A Virgin'. The song is the second single to be released from the soundtrack for the band's upcoming biopic, The Dirt. You can check it out below.
Mötley Crüe - Like A Virgin (Official Audio)
The soundtrack will officially launch on 22 March – the same day The Dirt hits Netflix – and will feature a total of 18 tracks, including the new songs 'Ride With The Devil', 'Crash And Burn' and first single 'The Dirt (Est. 1981)'.
Nikki Sixx recently spoke to Classic Rock about how the idea for the cover came to life: "I'm walking my dogs, it was a beautiful day, and all of a sudden this idea pops into my head," he said.
"I look up as if to look to God and I start laughing. And I said, 'That's the worst idea ever.' So I called Bob Rock, and he was, like, 'Uh, I don't think the guys are gonna go for it.'
"I demoed it up and went over to Tommy [Lee]'s house. I said, 'I have a song to play you but I'm going to go in the bathroom and hide 'cos I don't want you to punch me in the face. And it starts going and Tommy gets this huge smile on his face: 'This is so f_king wrong." And I talked to Mick and Vince, and they were, like, 'F_k it, let's go.'
"I think it's funny for Vince Neil to sing, 'Like a virgin, touched for the very first time' – the least virgin guy I know.'"
Mötley Crüe released the first of four new tracks three weeks ago in the shape of 'The Dirt (Est. 1981)', featuring a guest appearance from Machine Gun Kelly, who stars as drummer Tommy Lee in the movie.
Aside from Kelly, The Dirt features Game of Thrones actor Iwan Rheon's take on Mick Mars, Breaking Bad's David Costabile spin on band manager Doc McGhee and Saturday Night Live's Pete Davidson's take on record executive Tom Zutaut. "I had managed the Scorpions, Bon Jovi, Skid Row, Kiss," Costabile's McGee says in the movie's official trailer, "but I had never been through what Mötley Crüe put me through."
Explore Our Mötley Crüe Artist Page.
Format:
UK English