NAV Shares 'Lately,' Announces New Album 'NAV 2'
NAV's tour kicks off February 14 in Minneapolis.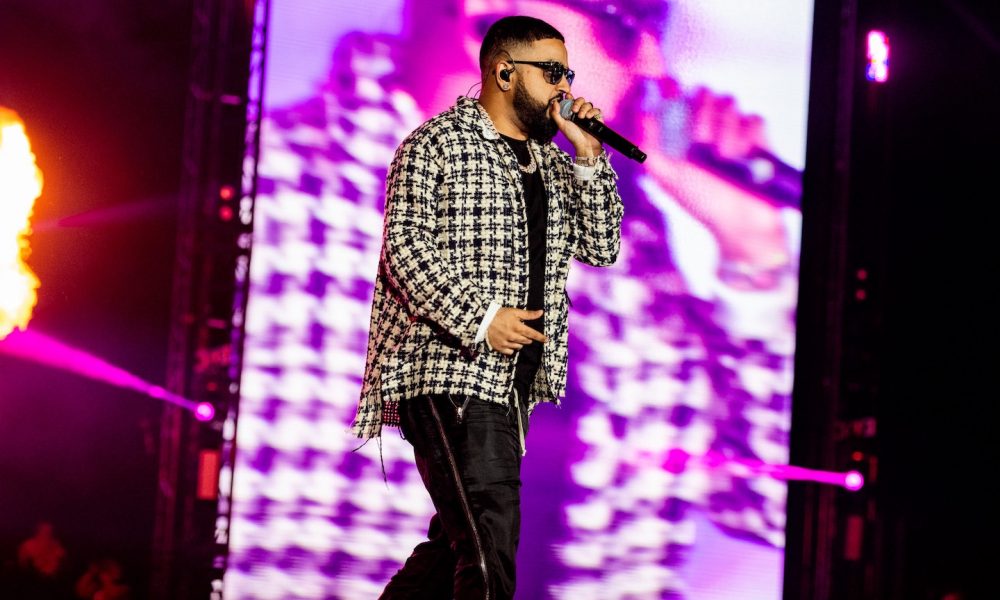 NAV has dropped "Lately," the first track from his forthcoming album NAV 2, an album that was fully written and produced by the star rapper and singer.
On the cut, NAV explores the trials and tribulations of a love gone sour, spitting, "Lately, I just wanna be by myself/ I can't hold it in, it's burnin'/ I'm the only one that's earnin'/ So, let me do what I want."
NAV - Lately (Official Audio)
"Lately" is his first song since last year's Demon's Protected By Angels, which debuted at No.1 on the Billboard R&B/Hip Hop and Rap charts, marking NAV's third album to reach the top spot. The album would go on to become the second most streamed rap album of the year on Spotify. More details on NAV 2 are coming soon.
The album debuted at No.2 overall on the Billboard Top 200 Charts selling 67,000 total with 60+ Million streams and 26,000+ album sales. Demons Protected by Angels, which was executive produced by NAV & Amir "Cash" Esmailian, features Gunna, Lil Uzi Vert, Travis Scott, Lil Baby, Future, Don Toliver, Lil Durk, Bryson Tiller, Babyface Ray, and Realest K with production from NAV, Wheezy, Pro Logic, Boi 1da, Money Musik, Tay Keith, BenjiCold, Rex Kudo, and more. The album art was created by famed German-born, New York City-based visual artist Erik Parker.
NAV's previous effort, his 2020 Emergency Tsunami mixtape, garnered praise from GQ, Complex, Hypebeast, and more, plus earned Nav his debut late-night TV performance on Jimmy Kimmel Live! His past two studio albums, Good Intentions (2020) and Bad Habits (2019), debuted at No.1 on the Billboard Top 100.
Next week, the chart-topping artist will take to the road for the first time since the pandemic for a 22-date national tour. With support from RealestK and SoFaygo, the tour kicks off this coming Tuesday, February 14 in Minneapolis, MN at the Fillmore, with stops in Chicago, IL, New York, NY, Vancouver, BC, Denver, CO, and more before wrapping up on Tuesday, April 11 in his hometown of Toronto, ON with a special headline performance at Scotiabank Arena featuring Bryson Tiller.