Neal Francis Unveils Live Video For Single 'Alameda Apartments'
The original studio version of 'Alameda Apartments' arrived last month alongside an official companion video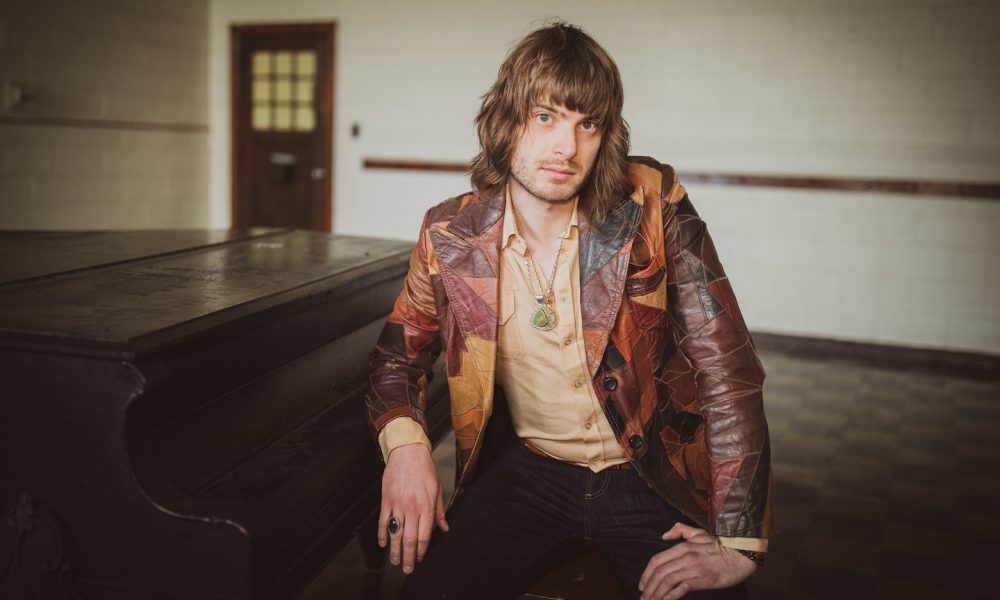 Chicago-based singer-songwriter-pianist Neal Francis has shared a stirring live performance of his new single, "Alameda Apartments."
Filmed at SHIRK Studios in Chicago, IL with backing from Francis's crack touring band, "Alameda Apartments [Live]" premiered earlier today (Oct. 7) on YouTube.
Neal Francis - Alameda Apartments (Official Live Session)
The original studio version of "Alameda Apartments" arrived last month alongside an official companion video – filmed on VHS in the church where Francis lived, wrote, and recorded his eagerly anticipated new album. "Alameda Apartments" precedes Francis's upcoming second LP, In Plain Sight, mixed by GRAMMY Award winner Dave Fridmann (The Flaming Lips, Tame Impala, MGMT) and due via ATO Records on vinyl, CD, and digital formats on Friday, November 5. Pre-orders are available now.
In addition, a brand new range of limited edition In Plain Sight merch – including signed cherry red vinyl, signed CDs, signed posters, t-shirts, button bundles, and more will be offered.
"I started writing 'Alameda Apartments' maybe six years ago, before I got sober," Francis says. "I was going through another breakup and getting kicked out of my place, and I had a nightmare about moving into an art-deco apartment that was haunted, where the walls were all shifting around. The craziest thing is that I'd never encountered the name 'Alameda' at any time in my life prior to that dream. It's bizarre that I even remembered it, especially since you don't dream very often when you're getting fucked up."
In Plain Sight was first heralded this summer with the lead single, "Can't Stop The Rain," featuring GRAMMY Award-winning guitarist Derek Trucks and hailed in its world premiere on KCRW's Morning Becomes Eclectic as "an invigorating heat wave banger… hits with an unapologetically joyful, electric feel that makes for just the jolt to the system we needed."
The track – which quickly ascended to No.1 Most Added at Triple A and Non-Commercial Radio outlets nationwide – is joined by an official music video is available for streaming now. An electrifying live version, filmed at Chicago's SHIRK Studios and showcasing Francis and his band's infectious on-stage energy, can be viewed now as well.