Neneh Cherry's Landmark Debut 'Raw Like Sushi' Set For 30th Anniversary Reissue
The new expanded editions include a 48-page 12×12 book packed full of iconic photos, new interviews, liner notes and memorabilia.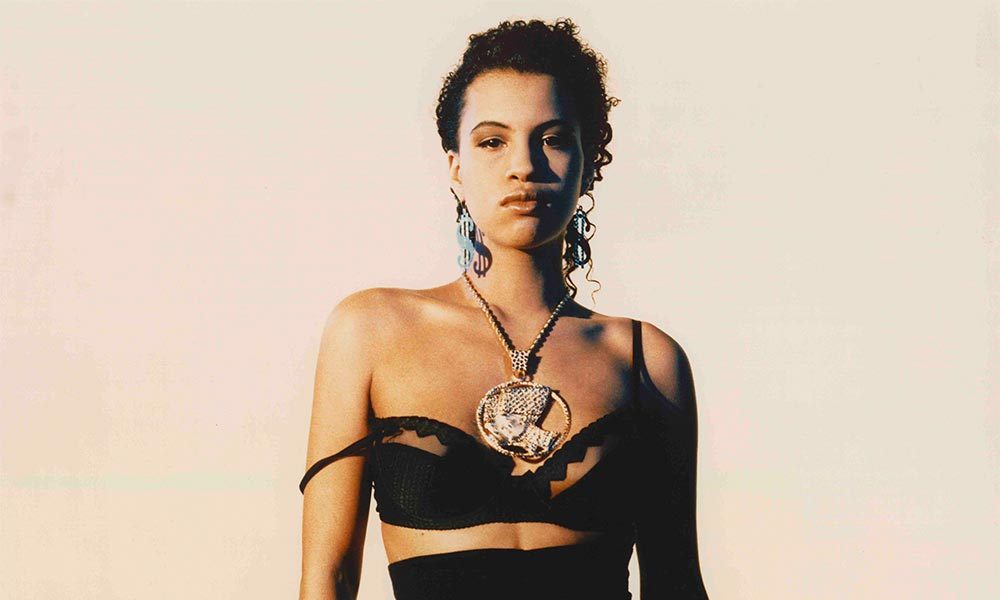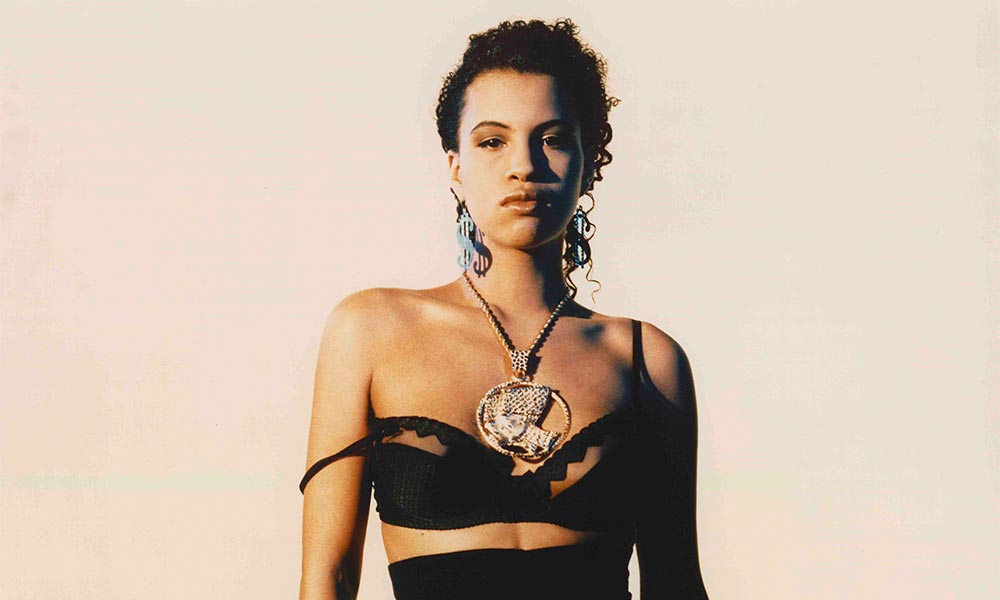 Neneh Cherry's landmark debut album, Raw Like Sushi has been remastered at Abbey Road and will be released in super deluxe format across 3CD and 3LP heavyweight vinyl box sets, as well as in special edition alternative gold vinyl and digital formats, and CD and LP formats on 31 January 2020 via Virgin and UMC.
Picture London, thirty years ago, as Neneh Cherry gears up to release Raw Like Sushi – a thrumming, restless, vibrant city that in 1989, much like today, pulsed defiantly against a backdrop of increasing political doom, rocking to the joyful noise of culture leaping across boundaries, radically reordering itself. Rents are low. Soho hums to the chatter of poets, vagabonds and petty sex tourists drinking in the same elixir of possibility. The divisions between the queens of Old Compton and mods and punks of Carnaby Streets look huge but feel slight. A spirit of multiracial unity permeates the air. New York hip-hop and Chicago house continue their euphoric colonisation of nightclub culture.
Amid this maelstrom, Neneh Cherry emerges, capturing the entire, giddy rumble of this rolling community street culture in one record, Raw Like Sushi. With no interest in genre, Raw Like Sushi upsets and inverts everything you thought you knew about how pop can work, at its brightest and most effective. Widely regarded as one of the greatest debut albums of all time, born halfway between Never Mind The Bollocks and Boy In Da Corner, Raw Like Sushi was ready to escort you right to the centre of its dancefloor, dripping hot sweat under a mirrorball at 3am – and its particular magic remains just as potent today.
The new expanded editions include a 48-page 12x12 book packed full of iconic photos, new interviews, liner notes and memorabilia. The album features five of Cherry's biggest singles – including the worldwide smash hit single 'Buffalo Stance' as well as hit singles 'Manchild' produced by Massive Attack's Robert Del Naja, 'Kisses On The Wind', 'Heart' and 'Inna City Mamma'. It also features rare mixes of key tracks by Massive Attack, Arthur Baker, Smith N Mighty, and more.
Neneh Cherry - Buffalo Stance (Official Music Video)
Since the release of Raw Like Sushi 30 years ago, Neneh Cherry has continued to define and redefine culture, style and music releasing five studio albums, including 2018's Broken Politics, produced by Four Tet, which was met with critical acclaim by the likes of The Guardian, Rolling Stone, The Times, Q and Pitchfork. Cherry went on to tour the album throughout 2019 including her largest ever headline show at London's Roundhouse, and festival performances at Glastonbury, Latitude, Primavera, Pitchfork and more proving her music and message more relevant than ever.
Raw Like Sushi is out on 31 January. Scroll down to read the full tracklist and buy it here.
Raw Like Sushi CD1:
'Buffalo Stance'
'Manchild'
'Kisses on the Wind'
'Inna City Mamma'
'The Next Generation'
'Love Ghetto'
'Heart'
'Phoney Ladies'
'Outre Risque Locomotive'
'So Here I Come'
'My Bitch'
'Heart (It's a demo)'
CD2:
'Buffalo Stance' (Sukka Mix)
'Buffalo Stance' (Electro Ski Mix)
'Buffalo Stance' (1/2 Way 2 House) Remix – Arthur Baker
'Buffalo Stance' (Nearly Neue Beat) Remix – Arthur Baker
'Buffalo Stance' (Kevin Sanderson's Techno Stance Remix One)
'Manchild' (Old School Mix)
'Manchild' (Massive Attack Remix)
'Manchild' (Massive Attack Bonus Beats)
'Manchild' (Smith N Mighty Remix)
'Manchild' (Smith N Might More Bass – Less Vocal Style)
CD3:
'Inna City Mamma' (Re-recorded Extended Version)
'Inna City Mamma' (Cold Blooded Remix)
'Kisses On The Wind' (12" Spanish Mix)
'Kisses On The Wind' (David Morales 'A Little More Puerto Rico' mix)
'Kisses On The Wind' (Dynamic Duo + Latin Rascals Mix)
'Kisses On The Wind' (Lovers Hip-Hop Extended Version)
'The Next Generation' (Rap One Mix)
'The Next Generation' (Sub-Woofer Mix)
'Heart' (Club Mix)
Format:
UK English