New Radicals' 'Maybe You've Been Brainwashed Too' Receives First Ever Double Vinyl Release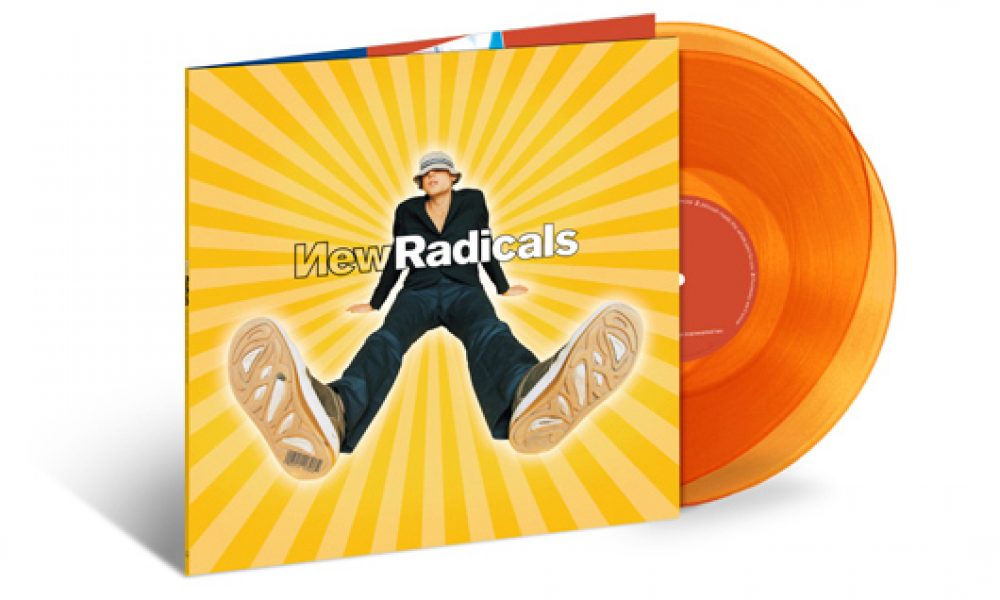 The 1998 album by New Radicals, Maybe You've Been Brainwashed Too, is set to be issued by Interscope/UMe for the first time as a 2LP set – with an additional, exclusive colour edition in translucent gold – on 4 August 2017.
Michigan-born singer-songwriter Gregg Alexander founded the band in Los Angeles in 1997. Prior to founding New Radicals, he had cut two solo albums, 1989's Michigan Rain and '92's Intoxifornication, the latter released by Epic.
Alexander worked with a wide range of collaborators in New Radicals, with contributors including keyboardist/percussionist Danielle Brisebois, future Paul McCartney guitarist Rusty Anderson and keyboardist Greg Phillinganes; the latter previously appeared on Michael Jackson's Thriller.
Spurred on by US Top 40/ UK Top 5 hit 'You Get What You Give', Maybe You've Been Brainwashed Too went platinum in the US, Top 10 in the UK and topped the charts in territories including Canada and New Zealand.
The album's infectious rock-pop-funk hybrid sound of was widely praised by critics, who said it had its own "unique, oddball bounce" and compared it to artists including Prince and Todd Rundgren. Lyrically, the outspoken 'You Get What You Give' commented on issues including health insurance, bank-related corporate corruption and the threat of technology, and it attracted praise from influential musicians. U2's The Edge told Time magazine he "really would love to have written" the song, while in her 2004 compilation Artist's Choice, Joni Mitchell praised it for "rising from the swamp of 'McMusic' like a flower of hope".
New Radicals' spell in the spotlight was brief. By the time the album's second single, 'Someday We'll Know', was released in 1999, the band had broken up. 'Someday We'll Know', however, was later covered by the group America, as well as Mandy Moore and Switchfoot's Jon Foreman on the 2002 soundtrack to A Walk To Remember. Daryl Hall & John Oates also later covered the track on their 2003 album, Do It For Love, with a special appearance from Todd Rundgren.
After New Radicals split, Gregg Alexander continued on in a production and songwriting vein, winning a 2002 Grammy Award for co-writing Santana's US Top 5 hit 'The Game Of Love', featuring Michelle Branch. He has since written and produced songs for artists as diverse as Tina Turner, Cee-Lo, Rod Stewart and Rivers Cuomo, in addition to writing the songs for Once director John Carney's 2014 film, Begin Again. From that soundtrack, Alexander earned a Best Original Song Academy Award nomination for 'Lost Stars'.
Maybe You've Been Brainwashed Too is out on 4 August and can be ordered here.
Format:
UK English