New Weller Photo Book Aims High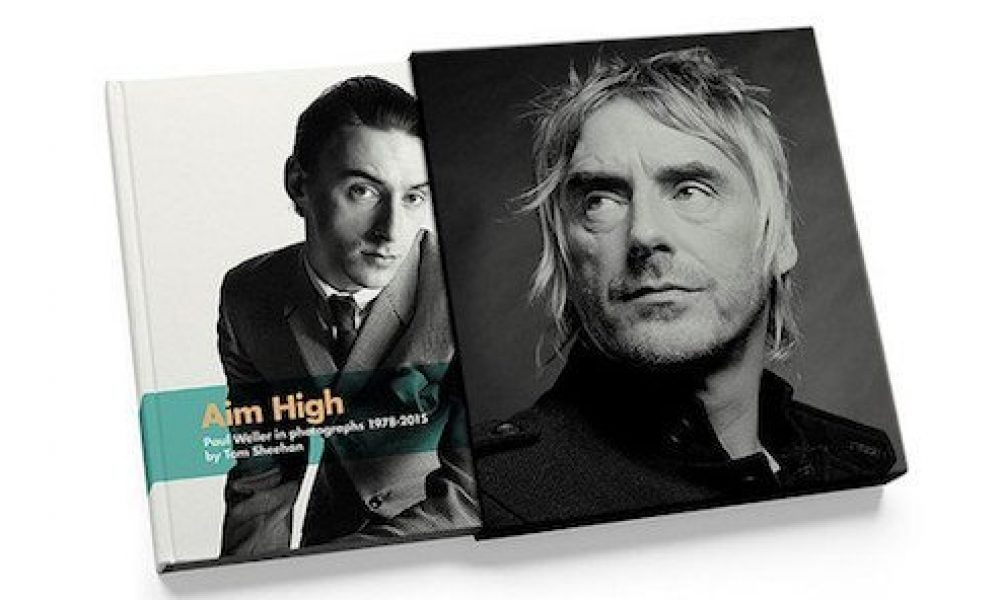 Aim High, a book of photographs by Tom Sheehan covering almost the entire career of Paul Weller, will be published on 30 May by Flood Gallery Publishing, with a foreword by Weller himself.
Subtitled Paul Weller In Photographs 1978-2015, the volume anthologises the best of the south London-born music photographer's images of the enduring British artist. Sheehan first saw Weller with The Jam in May 1977, although he didn't take any pictures on that occasion as he was there for the headline act, The Clash. He first photographed The Jam the following year, for Melody Maker, and has continued over the ensuing 35 years, in all of Weller's musical incarnations.
It was Weller himself, while in a photo session with Sheehan last year for the cover of Mojo magazine, who suggested that Sheehan should compile a book of his images. He took him up on the idea, and this 240-page volume is the result. Arranged in three chapters, it's introduced by an essay written by music journalist Simon Goddard.
"I love working with Tommy," writes Weller in the foreword. "I can't believe just how many sessions we have done together and over five decades enjoy the work of a great photographer and man."
Aim High is available to pre-order now from the Flood Gallery and Pledge Music.
Explore our dedicated Paul Weller Artist Page
Format:
UK English