New York Dolls Guitarist Sylvain Sylvain Dies At 69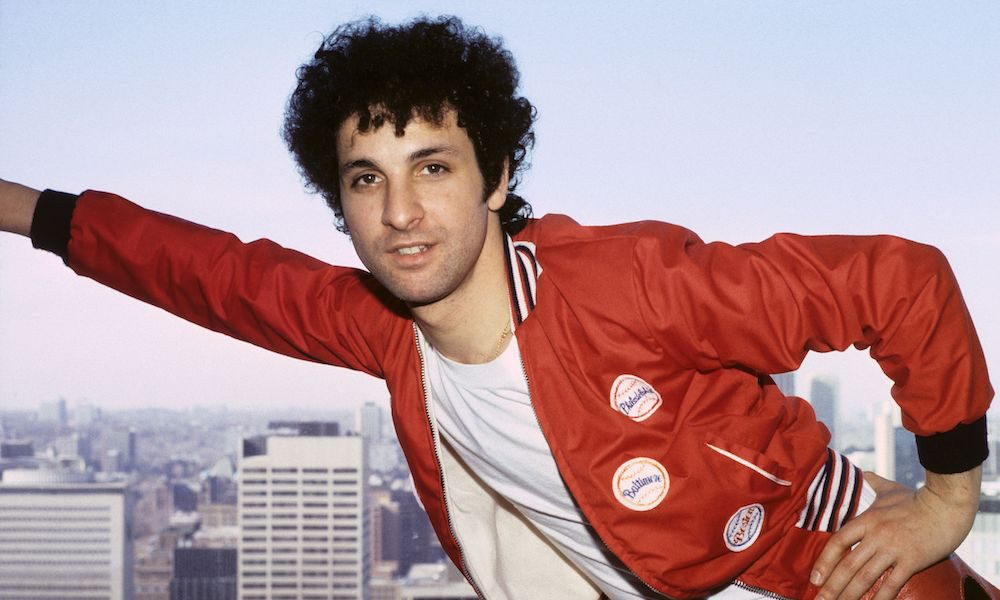 Sylvain Sylvain, the longtime guitarist for the iconic glam rock outfit New York Dolls has died at the age of 69.
Sylvain had been battling cancer for the past two and a half years and his death was confirmed by his wife Wendy Mizrahi, on his personal Facebook page.
"As most of you know, Sylvain battled cancer for the past two and 1/2 years. Though he fought it valiantly, yesterday he passed away from this disease. While we grieve his loss, we know that he is finally at peace and out of pain. Please crank up his music, light a candle, say a prayer, and let's send this beautiful doll on his way."
Emerging from the gritty clubs of New York's Lower East Side, the New York Dolls blazed an androgenous path that was more transgressive than gimmicky.
"We thought that was the way you were supposed to look if you were in a rock 'n' roll band," frontman David Johansen told Kerrang! in 2000.
"Besides The MC5, we were probably the first gang group," Sylvain recalled to NME in 1982. "We were just the crazies of that neighborhood, but we got to be the most famous garage band of all time. We never got on any shows. We never got an encore. We never made a dime.
And the hype thing, like the drag and the make-up? We were so broke we had to make our own clothes. What we taught people was you don't have to be no virtuoso to take rock'n'roll one step further. We wrote some important songs, some damn great rock'n'roll songs."
Born Sylvain Mizrahi in Cairo in 1951, Sylvain joined the Dolls in 1972, playing guitar, bass, piano, and co-wrote the songs "Trash" and "Frankenstein," off their seminal self-titled debut in 1973.
Sylvain was part of the Dolls' original line-up – which had its fair share of disruptions – comprised of vocalist David Johansen, guitarist Johnny Thunders, bassist Arthur Kane, guitarist and pianist Sylvain, and drummer Jerry Nolan; the latter two had replaced Rick Rivets and Billy Murcia.
Sylvain performed and recorded with the group until their 1977 break-up, when he split off and played with Johansen on some of his solo records. He then went on to form his own group, The Criminals, with another ex-Doll, Tony Machine, and continued to play the New York club scene.
He then landed a solo recording contract with RCA, and released just one album, Sylvain Sylvain (1979), featuring drummer Lee Crystal, who later joined Joan Jett's Blackhearts. He stayed active in the 80s, recording under a number of groups including Syl Sylvain And The Teardrops, and later reunited with the surviving members of the Dolls on their three remaining albums – One Day It Will Please Us to Remember Even This (2006), Cause I Sez So (2009) and Dancing Backward in High Heels (2011).
In 2019 he was diagnosed with cancer and a number of his friends, including Keith Richards and Slash, rallied to raise funds for Sylvain's treatment.
Following the news of his passing, a number of friends and peers have shared their tributes including longtime Patti Smith guitarist and rock journalist Lenny Kaye.
"Syl loved rock and roll. His onstage joy, his radiant smile as he chopped at his guitar, revealed the sense of wonder he must have felt at the age of 10, emigrating from his native Cairo with his family in 1961, the ship pulling into New York Harbor and seeing the Statue of Liberty for the first time," Kaye wrote.
"His role in the band was as lynchpin, keeping the revolving satellites of his bandmates in precision. Though he tried valiantly to keep the band going, in the end the Dolls' moral fable overwhelmed them, not before seeding an influence that would engender many rock generations yet to come," he continued.
Wendy Mizrahi tells Rolling Stone that Mizrahi, who lived in Georgia, will be buried in New York. "Thank you Sylvain x 2, for your heart, belief, and the way you whacked that E chord," Kaye concluded. "Sleep Baby Doll."
This story is developing.