Nicki Minaj Teases Song With Lil Baby, Set To Drop Next Week
The single is set to drop February 4.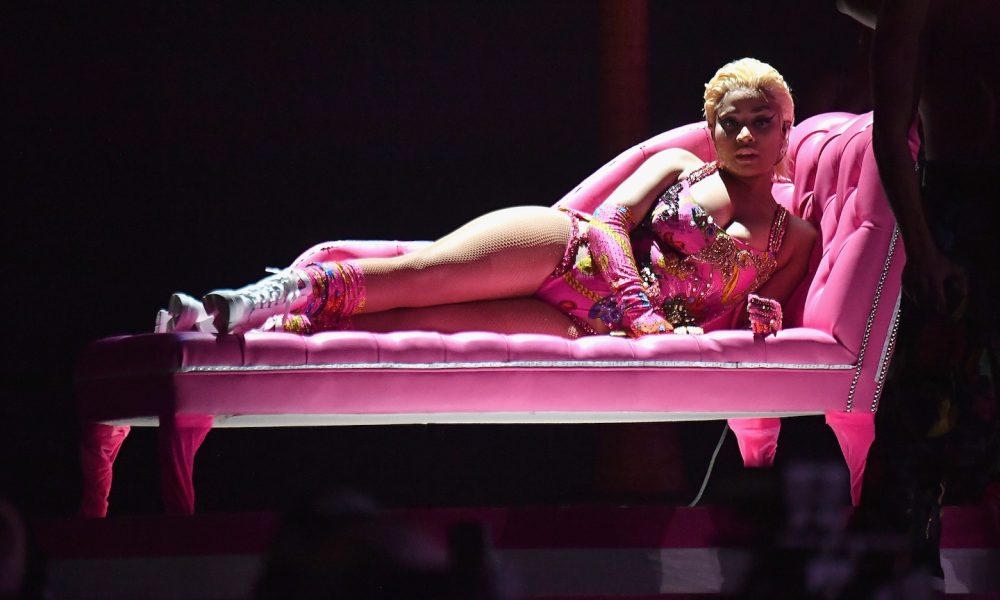 Nicki Minaj has dropped a thrilling tease for her wildly anticipated upcoming collaboration with Lil Baby.
"DO WE HAVE A PROBLEM!?," Minaj tweeted alongside what looks like a still from a video, which has also become her avatar and background on the app. In the photo, Minaj is sitting is sitting on a table with Baby standing behind her, and both are looking at something off-screen. "BABY X BARBIE PINK FRIDAY FEB. 4," she added, alongside a number of emojis including a unicorn, a bow, fingers-crossed, the flame emoji, a tongue sticking out, an up arrow, and the crying-laughing emoji.
Though Nicki has been quiet for a little while, the end of 2021 did bring along some good news. Back in November, her monumental smash hit single, "Super Bass," from Pink Friday became RIAA certified Diamond. The decade old song peaked at the No.3 position on the Billboard Hot 100 chart and continues to be a fan favorite.
In comparison to the majority of Pink Friday, "Super Bass" is strictly sticky-sweet, bubblegum pop. That's no surprise when the co-writer here is Grammy-nominated songwriter Ester Dean (Rihanna's "What's My Name?" and Katy Perry's "Firework") and production is handled by Kane Beatz (Young Money's "BedRock," Trey Songz's "Bottoms Up"). Switching between an innocent sing-song chorus and catchy rap verses, she confesses being head over heels in love: "Boy, you got my heartbeat running away/Beating like a drum and it's coming your way/Can't you hear that boom-ba-doom-boom, boom-ba-doom-boom bass?"
"'Super Bass' is about the boy that you are crushing over," Minaj told MTV News while on the set of the video. "And you kind of want to get your mack on, but you're taking the playful approach." The video encompassed that playful nature, with Minaj and her crew of dancers sporting matching outfits (complete with the rapper's signature Barbie-pink hair) as they flirt with muscled-up men.
Listen to the best of Nicki Minaj on Apple Music and Spotify.