Nina Simone, Neil Diamond And Jay-Z Added To Library Of Congress
"The National Recording Registry honours the music that enriches our souls, the voices that tell our stories and the sounds that mirror our lives."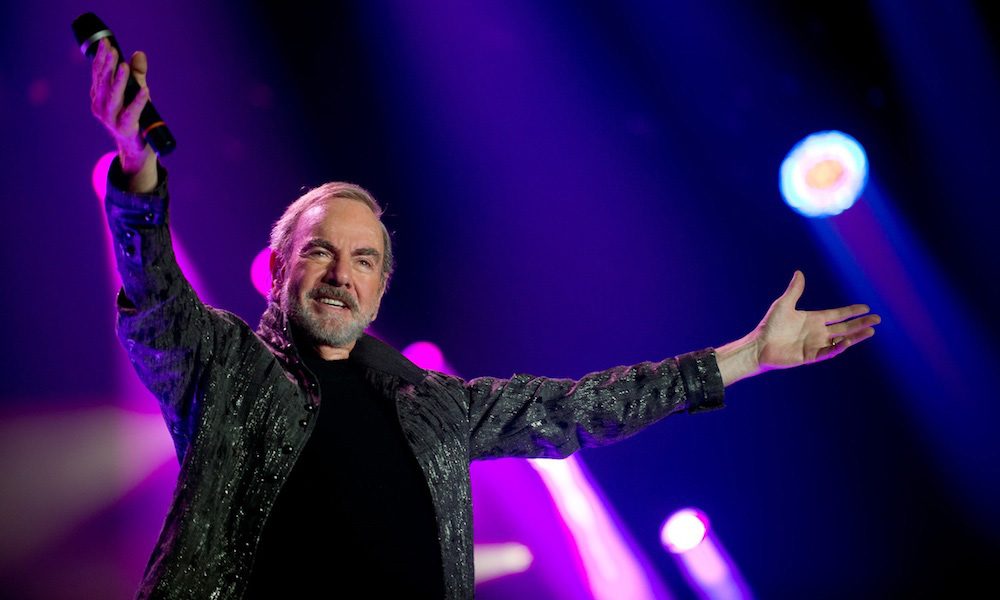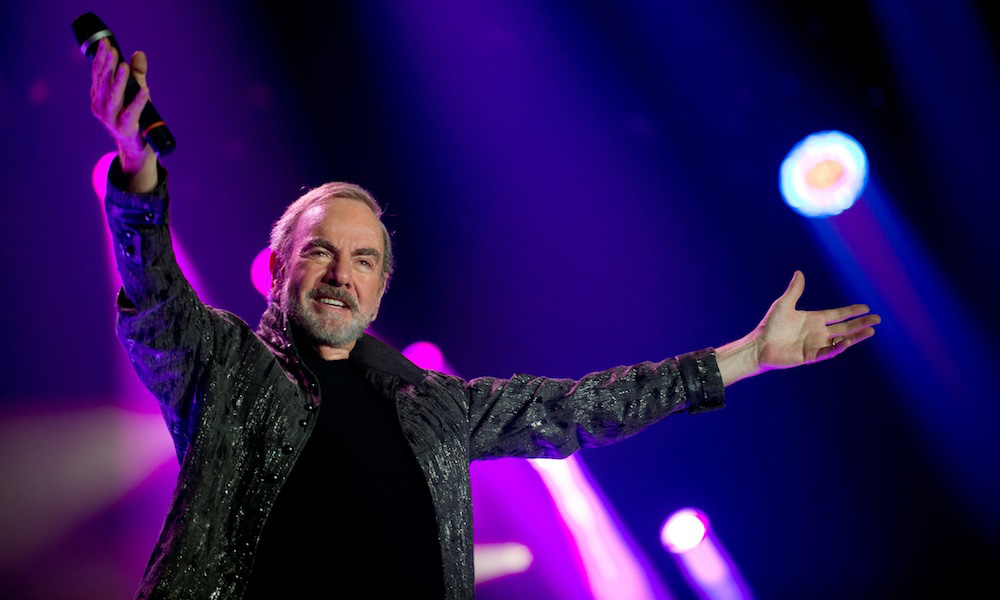 Nina Simone, Neil Diamond and Jay-Z are among the latest selection of audio recordings to be added to the Library of Congress' National Recording Registry.
Each year the Library of Congress chooses from a wide-ranging selection of recordings including songs, albums, speeches, monologues, field recordings and even phonograph cylinders to add to the official registry. This year the short list included 25 selections, bringing the total number of collected words to 525.
Under the terms of the National Recording Preservation Act of 2000, the Library's National Recording Preservation Board selects 25 titles that are "culturally, historically, or aesthetically significant," and are at least 10 years old.
This year's list spans over a hundred years of recordings that represent America's culturally diverse history: from Nina Simone's civil rights anthem 'Mississippi Goddam' to Jay-Z's seminal 2001 album The Blueprint and Neil Diamond's enduring single-turned-sports-anthem 'Sweet Caroline'.
"The National Recording Registry honours the music that enriches our souls, the voices that tell our stories and the sounds that mirror our lives," says Carla Hayden, Librarian of Congress.
American Chicano culture is also honoured with the inclusion of Ritchie Valens' 'La Bamba. Meanwhile iconic soul recordings Sam and Dave's 'Soul Man' and Curtis Mayfield's Superfly album are also highlighted.
With the news of Mayfield's inclusion, Blue Note president and legendary producer Don Was shared his enthusiasm for soul legend's 1972 soundtrack.
"I would compare Curtis Mayfield's work on Superfly to the work of the great post-Impressionist painters," says Was. "Mayfield took textures that were then popular in rhythm and blues — like wah-wah guitars, congas, flutes, orchestras – and blended them into something altogether new. … I think it's wonderful that 50 years after its inception, the music of Superfly still resonates with listeners and is being honoured by the National Recording Registry."
Speaking of Blue Note, legendary saxophonist Dexter Gordon's GO is the latest jazz entry in the library.
"When Dexter Gordon recorded the album GO on Blue Note Records in 1962, he had no idea that it would become the classic jazz album it became," says Gordon's wife Maxine. "He loved the album because of the musicians Sonny Clark, Butch Warren, and Billy Higgins who, as he said, 'played as one sound.' I know Dexter would be honoured and delighted with this honour."
In addition to pop selections like Sylvester's 1978 disco single, 'You Make Me Feel (Mighty Real)' and Earth, Wind & Fire's feel good hit 'September', the library also included the theme to the 70s children's TV series Schoolhouse Rock!, Lefty Frizzell's crossover 1959 single 'Long Black Veil' and Robert F Kennedy's speech that followed Martin Luther King Jr's assassination in 1968.
Visit the official library site for more details around this year's list and view the complete list of selections below.
2018 National Recording Registry
Yiddish Cylinders from the Standard Phonograph Company of New York and the Thomas Lambert Company (c. 1901-1905)
'Memphis Blues' (single), Victor Military Band (1914)
Melville Jacobs Collection of Native Americans of the American Northwest (1929-1939)
'Minnie the Moocher' (single), Cab Calloway (1931)
Bach Six Cello Suite (album), Pablo Casals (c. 1939)
'They Look Like Men of War' (single), Deep River Boys (1941)
'Gunsmoke' — Episode: "The Cabin" (Dec. 27, 1952)
Ruth Draper: Complete recorded monologues, Ruth Draper (1954-1956)
'La Bamba' (single), Ritchie Valens (1958)
'Long Black Veil' (single), Lefty Frizzell (1959)
Stan Freberg Presents the United States of America, Vol. 1: The Early Years (album), Stan Freberg (1961)
GO (album), Dexter Gordon (1962)
War Requiem (album), Benjamin Britten (1963)
'Mississippi Goddam' (single), Nina Simone (1964)
"Soul Man' (single), Sam & Dave (1967)
'Hair' (original Broadway cast recording) (1968)
Speech on the Death of Dr. Martin Luther King, Jr., Robert F. Kennedy (April 4, 1968)
'Sweet Caroline' (single), Neil Diamond (1969)
Superfly (album), Curtis Mayfield (1972)
Ola Belle Reed (album), Ola Belle Reed (1973)
'September' (single), Earth, Wind & Fire (1978)
'You Make Me Feel (Mighty Real' (single), Sylvester (1978)
She's So Unusual (album), Cyndi Lauper (1983)
Schoolhouse Rock!: The Box Set (1996)
The Blueprint (album), Jay-Z (2001)
Format:
UK English