'No Time To Die' Becomes Highest Charting James Bond Soundtrack
The film breaks another record with its highest-charting soundtrack to date.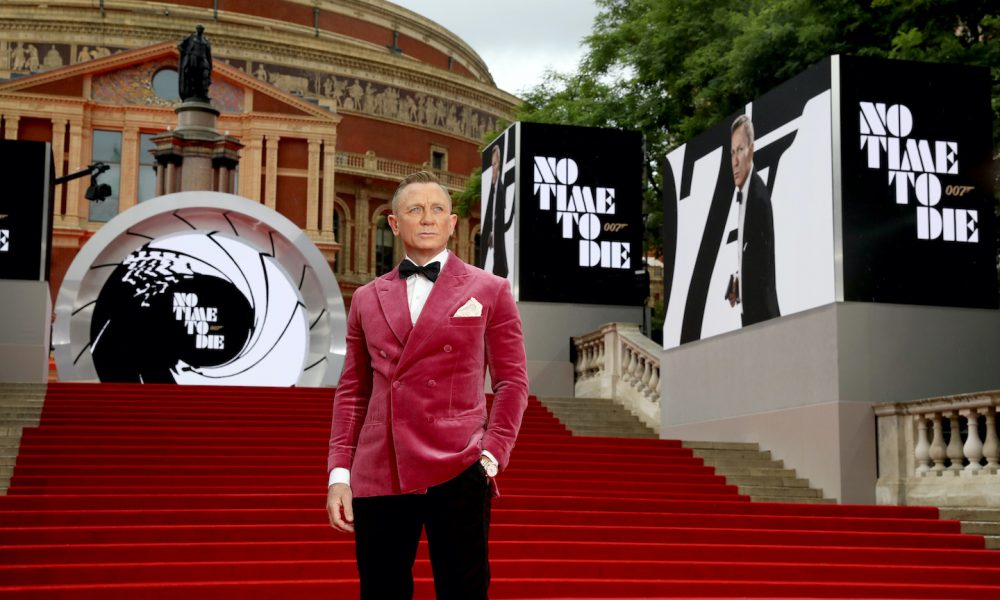 The official soundtrack to the new James Bond film No Time To Die has peaked at No. 7 in the Official UK Album Charts.
This is the highest ever UK chart position for any Bond soundtrack to date. The previously highest-charting Bond soundtrack was Goldfinger, which peaked at No. 14 in 1964.
It is also the highest ever UK chart position for the soundtrack's renowned composer Hans Zimmer. His previously highest-charting soundtrack was for the 2000 film Gladiator, co-composed with Lisa Gerrard, which peaked at No. 17. The previously highest-charting soundtrack composed exclusively by Zimmer was for The Dark Night Rises, which peaked at No. 19 in 2012.
The soundtrack also features music from guitarist Johnny Marr, as well as Billie Eilish's title track "No Time To Die," which was certified Platinum in the UK last month.
James Bond: No Time To Die | Official Soundtrack
Reacting to this record-breaking news, Zimmer says: "It's incredible to think that we effectively launched this album at the Brits in 2019! It feels fantastic that the movie and its music are finally receiving such a rapturous and record-breaking reception. If you're going to make chart history, you might as well do it with James Bond! I'm delighted."
Martin Talbot, Chief Executive of the Official Charts Company says: "The triumphant return of Bond, James Bond, this autumn has been a huge fillip for the nation post-lockdown and the incredible success of the soundtrack album has emphasized quite how much we love a Bond score. The involvement this time of Billie Eilish and Johnny Marr alongside Hans Zimmer has broadened the audience for this OST more than ever before. We have had to wait, but it was certainly well worth waiting for."
Daniel Craig's final outing as 007 had its theatrical release on September 30 through Universal Pictures International, enjoying the highest opening weekend takings of any James Bond film.