Watch 'Now I'm Here': Episode Six Of Queen's 'The Greatest Live' Series
This week's episode centers around the importance of the song which has opened countless Queen shows over the years.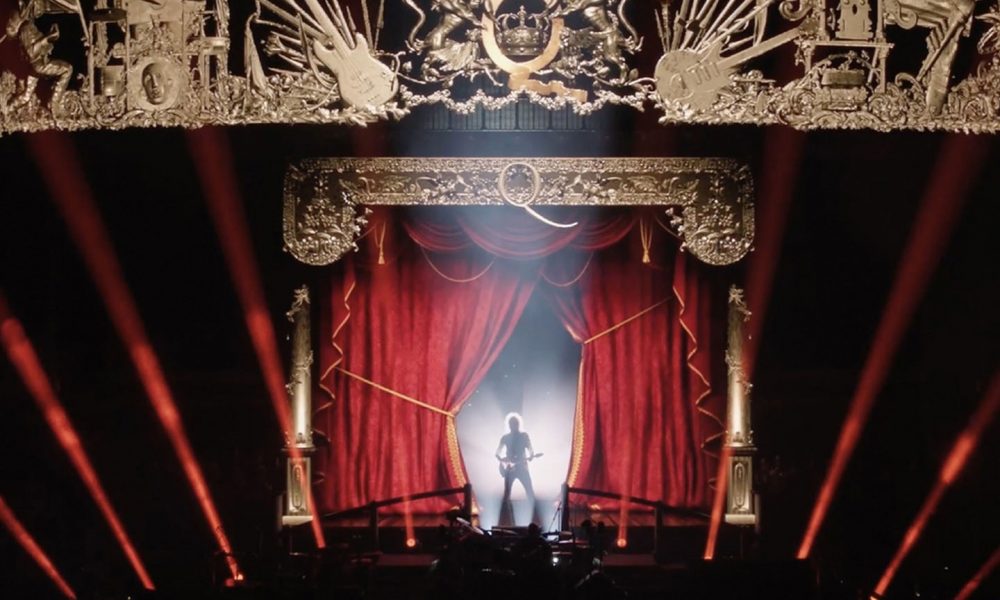 Last week's episode of 'Queen The Greatest Live' saw Brian May and Roger Taylor reveal their tactics for starting Queen shows with a bang. Now, in Episode 6 of the hit YouTube video series – which you can watch below – showcases four live performances of "Now I'm Here" – the hard-rock anthem that has opened countless shows and appeared in more Queen setlists than any other song: two classic clips with Freddie from the London Rainbow '74 and London Hammersmith '75 plus Queen and Adam Lambert versions from Summer Sonic, Tokyo in 2014 and most recent, from the band's 'Rhapsody Over London' show 2022.
Written by Brian May in the summer of 1974, "Now I'm Here's piston-pump riff, call-and-response vocal and explosive dynamics made it the ideal song to light the fuse. As Freddie Mercury told Record Mirror, the song also reminded fans that Queen were still rockers at heart.
Queen The Greatest Live: Now I'm Here (Episode 6)
"We released it after "Killer Queen." And it's just a total contrast. It was just to show people we can still do rock 'n' roll, we haven't forgotten our rock 'n' roll roots. I enjoyed doing that on stage."
As a highlight of 1974's Sheer Heart Attack studio album, Queen immediately adopted "Now I'm Here" as their set opener. Now, Episode 6 bottles the feverish anticipation at those '70s shows, when venues were left waiting in the darkness until the song erupted with the line: "I'm just a new man!"
And when drawing up the set for the Adam Lambert-fronted tour Brian's classic rocker announced itself as the perfect opening gambit as the new lineup met their public.
In Episode 6, we look back at one such Adam-era performance of "Now I'm Here" with a giant kabuki curtain dropping as Brian and Roger attack their instruments – causing fans to literally weep with excitement.
Watch every episode of 'Queen: The Greatest Live' on the band's official YouTube channel.