Watch Of Monsters And Men Perform 'Visitor' On 'The Tonight Show'
Once again, the band have pulled out all the stops and filmed the performance in their home country of Iceland.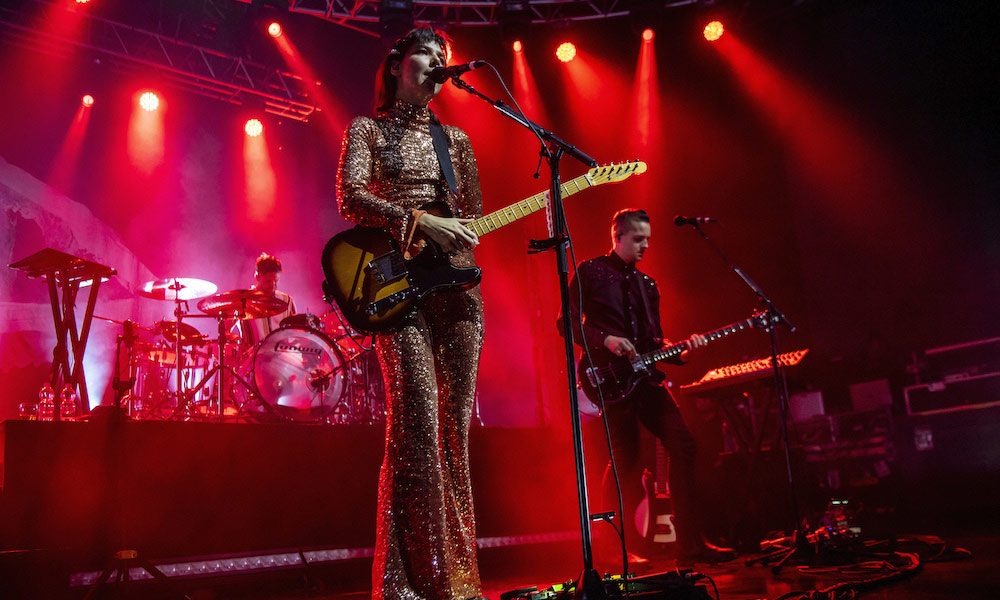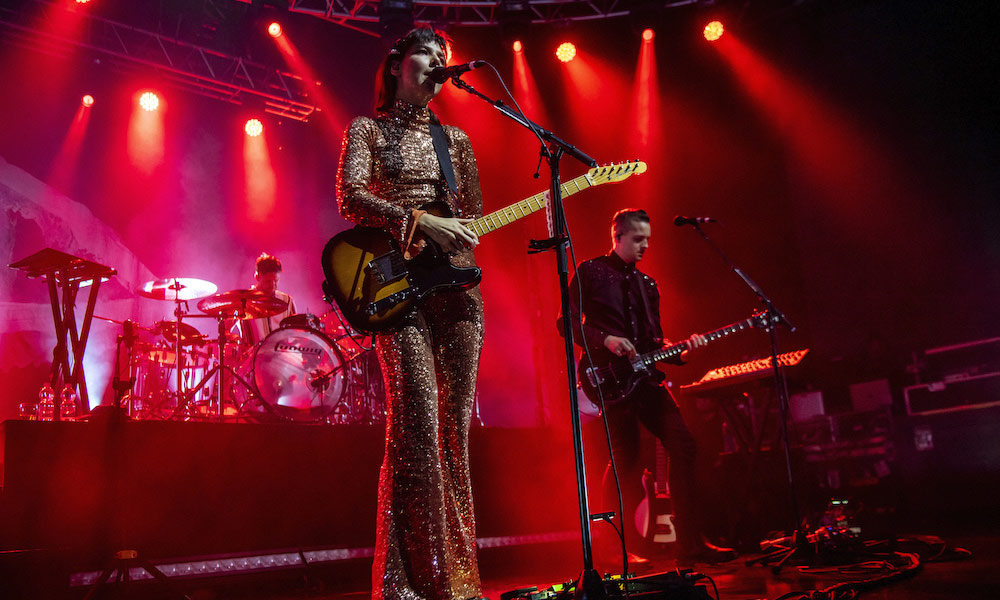 Of Monsters And Men appeared on Jimmy Fallon's The Tonight Show with a virtual performance of their latest single "Visitor."
The band filmed their performance from their home country of Iceland. You can watch the exciting performance below.
Co-lead vocalist and guitarist Nanna Bryndís Hilmarsdóttir leads the performance, singing from an inclined plane with drummer Arnar Rósenkranz Hilmarsson placed in front and the rest of the band – including singer and guitarist Ragnar Þórhallsson, lead guitarist Brynjar Leifsson and bassist Kristján Páll Kristjánsson – beneath the plane.
The blue hue and flashing red and orange lights of the performance add to its electric feel as Hilmarsdóttir sings into the camera and hangs on the highest edge of the incline. Directed by Kristinn Arnar Sigurðsson, the performance was recorded at Iceland's IÐNO, a landmark theater that opened in 1896.
"Visitor" is the first song to be released from Of Monsters And Men's upcoming 2021 release to celebrate the band's 10 year anniversary.
"It's about seeing everything you once knew disappear," Hilmarsdóttir told American Songwriter of the single. "It's about how we all 'change rooms' in our lives. There's the part in the chorus about becoming a visitor at your parents' house, which is something that most of us, we have that transition. The overall feeling of the song is just this new role that you have to kind of come to terms with it, but also just this disconnection that you feel to people or circumstances; this isolation."
Of Monsters And Men entered the international music scene in 2011 with their debut album My Head is an Animal and their smash single "Little Talks," which became the first song by an Icelandic band to surpass one billion streams on Spotify. They have released three studio albums, including 2019's FEVER DREAM which received critical acclaim from Billboard, NPR, Independent, and more.
While the Icelandic quintet was forced to cancel much of their US tour, Of Monsters and Men have been active throughout lockdown – participating in live-stream events like the Australian-based Isol-Aide benefit concert, and releasing a cover of Post Malone's "Circles" through Amazon Originals.
To celebrate the release, the band have announced they will perform at Iceland Airwaves: Live from Reykjavik Livestream Festival taking place on November 13th and 14th. Fans can purchase tickets to the performance here.
Listen to the best of Monsters And Men on Apple Music and Spotify.