Of Monsters And Men Share New Song, 'Visitor'
The Icelandic group is readying for new music and tenth-anniversary celebrations in 2021.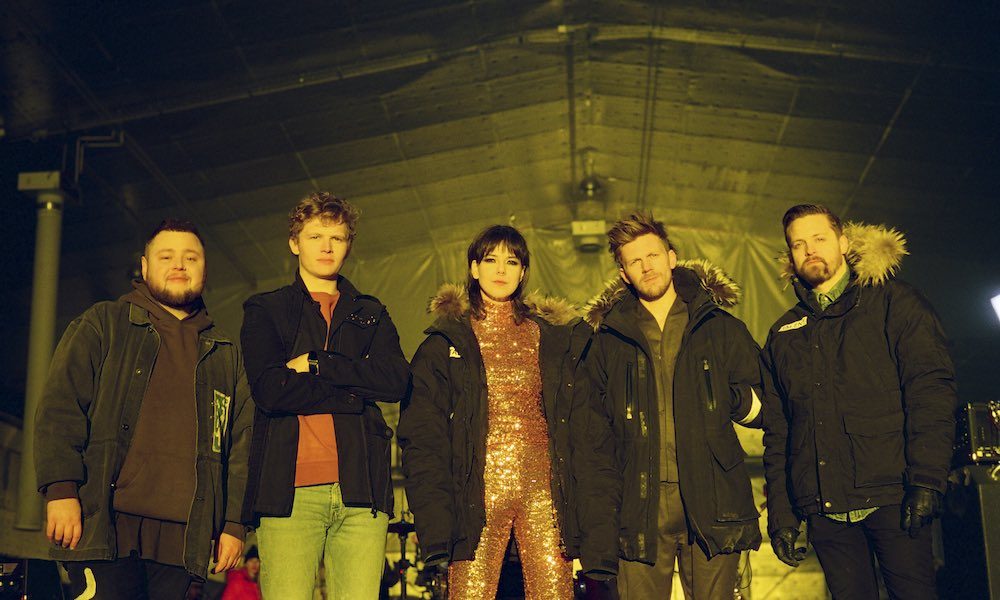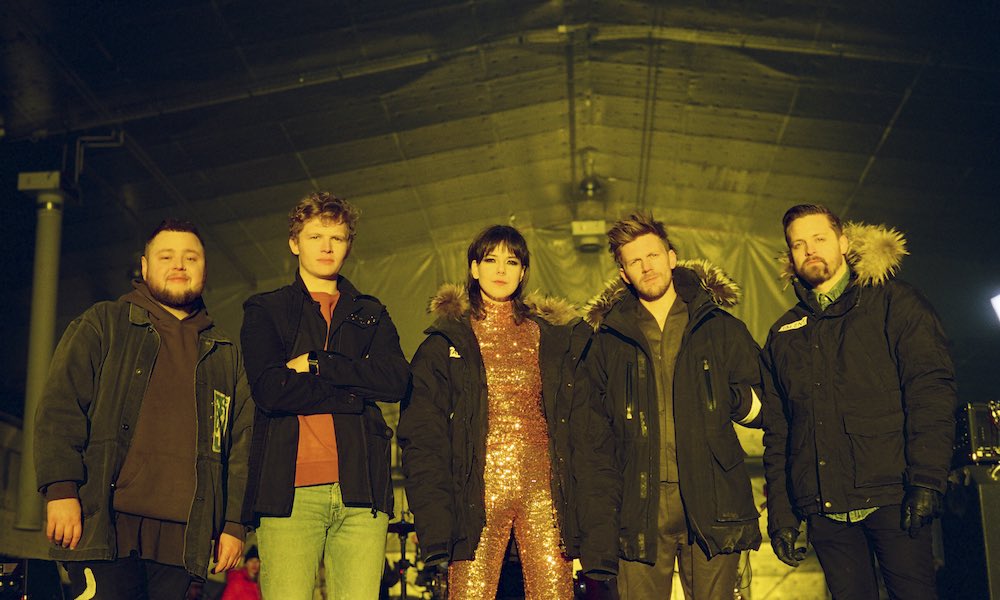 Bestselling Icelandic band Of Monsters and Men have returned with single "Visitor" – a high-energy track that marks their first new music since 2019's Fever Dream. According to a statement, "Visitor," and its accompanying video, offers a first taste of "a body of work coming at the top of 2021 in celebration of the group's tenth anniversary together."
Of Monsters and Men - Visitor
The stunning visual for "Visitor" was shot in Iceland and directed by Thora Hilmars ahead of the pandemic. The song, according to co-lead vocalist and guitarist Nanna Bryndís Hilmarsdóttir is about "disconnection and being on the fringe of change, seeing everything you once knew disappear, and finding yourself in the role of the visitor."
Hilmarsdóttir continued, "It was written and recorded when the world was a completely different place, but the post-apocalyptic world of the video seems fitting. We shot the music video for it in Iceland in the freezing cold of February right before the pandemic hit. We are so very excited to finally share this song with you."
The band is currently gearing up for tenth-anniversary celebrations in 2021. According to a press release, fans can look forward to "more new music and other exciting content…It brings everything full circle for the band with a bold new body of work."
The group's forthcoming project will follow Fever Dream – Of Monster And Men's critically-acclaimed third studio album, released in 2019 via Republic Records. The record topped the Billboard Rock Albums chart, and debuted in the Billboard 200's Top Ten, while lead single "Alligator" hit No.1 on Billboard's Adult Alternative chart. Fever Dream garnered praise from the likes of NPR, The Line of Best Fit, the Independent, Paste, and Q Magazine, who declared the album to be "a dizzying rush of exuberance and emotion…their transformation into an arena-ready pop beast is complete."
.
While the Icelandic quintet was forced to cancel much of their US tour, amid the coronavirus, Of Monsters and Men have been active throughout lockdown – participating in live-stream events like the Australian-based Isol-Aide benefit concert, and releasing a cover of Post Malone's "Circles" through Amazon Originals.
Listen to the Best of Of Monsters And Men on Apple Music and Spotify.