Open Up Your Heart to Bobby Darin's Valentine's Day Collection
The new 'Love Songs' compilation features 26 of the singer's sweetest hits.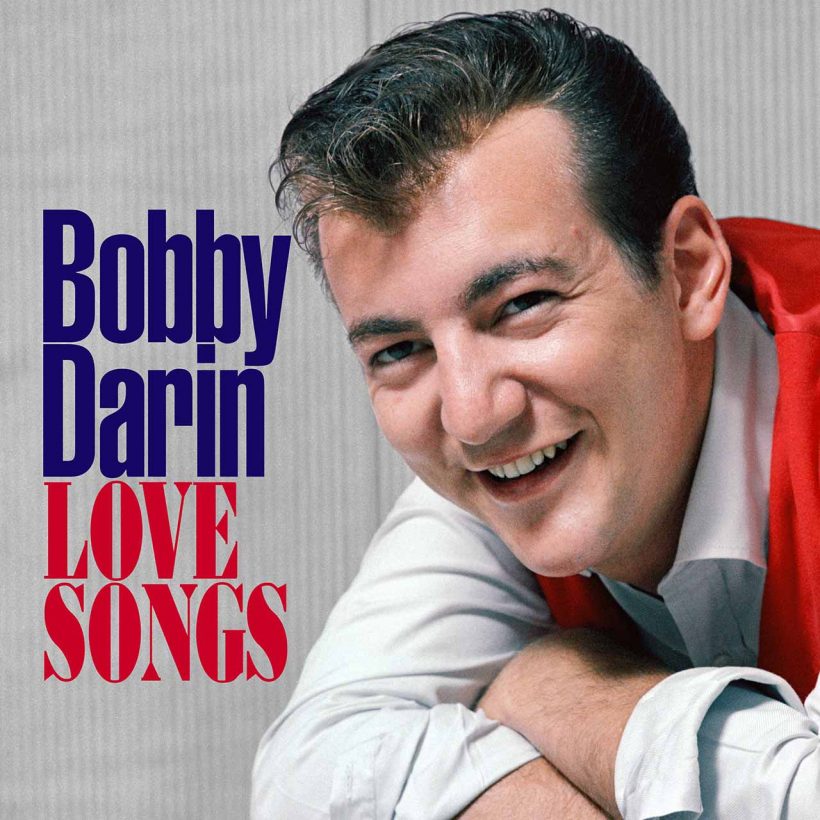 A new compilation celebrates the romantic repertoire of Bobby Darin, just in time for Valentine's Day. The aptly-titled Love Songs, out now via Universal, features 26 of the late crooner's sweetest tracks, including, "You Made Me Love You (I Didn't Want To Do It)," "All of You," and "Call Me Irresponsible."
Younger fans may recognize the latter song, which has seen a recent resurgence in popularity, after appearing in HBO's hit show, Euphoria. Originally recorded by Darin in 1964, the jazz-influenced standard found the artist making a more mature shift away from his initial teen-pop focus.
A born New Yorker who learned the ways of songwriting from Brill Building collaborators, Darin got his big break in the music industry after his dance staple track, "Splish Splash," peaked at No.3 on Billboard's Pop Charts in 1958. From​​ there, Darin built upon his musical momentum by releasing his debut album, That's All, the following year and earning a Grammy award for Best New Artist.
As Darin shifted his artistic focus to the silver screen in the 60s, starring in such films as Pressure Point and Come September, his songwriting style followed suit for more reactionary lyricism, while the star dedicated much of his time to political activism. Nearly two decades after his passing in 1973, Darin was inducted into the Rock and Roll Hall of Fame. In 2009, his legacy was further celebrated with a Grammy Lifetime Achievement Award, while his lyrical ability was recognized by his entry into the Songwriter's Hall of Fame in 1999.
Scroll down to view the tracklist and listen to Bobby Darin's Love Songs here.
Love Songs tracklist:
1. More
2. All Of You
3. Hello, Young Lovers
4. Call Me Irresponsible
5. On The Street Where You Live
6. Just In Time
7. A Nightingale Sang In Berkeley Square
8. Fly Me To The Moon (In Other Words)
9. I'm Beginning To See The Light
10. You Made Me Love You (I Didn't Want To Do It)
11. Always
12. Blue Skies
13. You're Nobody 'Til Somebody Loves You
14. Oh! Look At Me Now
15. When My Baby Smiles At Me
16. Make Someone Happy
17. There's A Rainbow 'Round My Shoulder
18. Red Roses For A Blue Lady
19. You're The Reason I'm Living
20. A Taste Of Honey
21. Somewhere
22. Please Help Me I'm Falling (In Love With You)
23. Happy – Love Theme from "Lady Sings The Blues"
24. Roses Of Picardy
25. Love Letters
26. The End Of Never