Pale Waves Share Fiery New Single 'Jealousy'
The track will appear on the upcoming album 'Unwanted'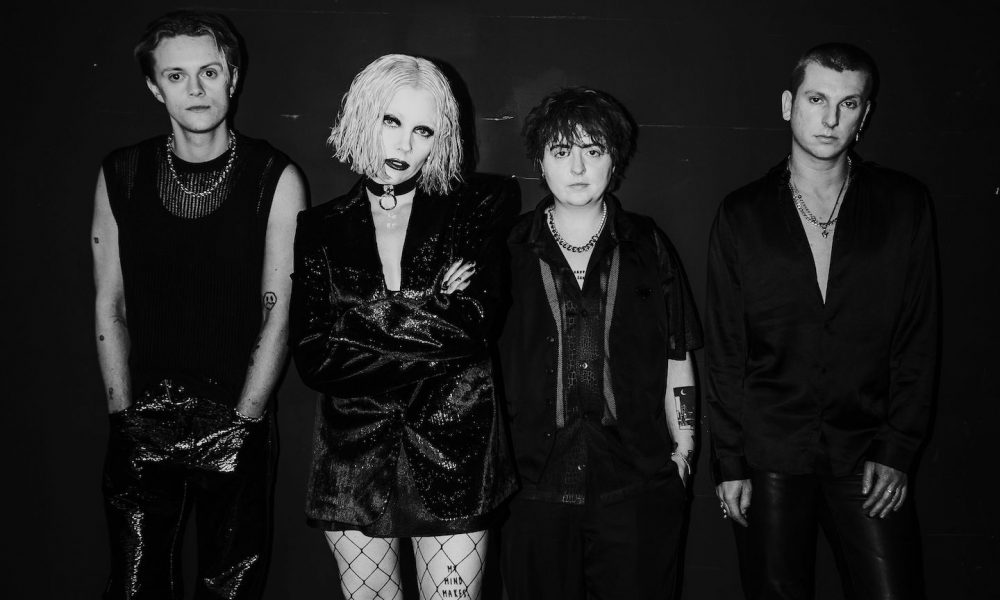 Pale Waves have shared their brand new single "Jealousy" ahead of the release of their third album later this summer.
"Jealousy" is the third single to be taken from Unwanted, which will be released via Dirty Hit/Interscope Records on August 12.
The new track details singer and guitarist Heather Baron-Gracie's "over obsessive personality," and finds the frontwoman singing: "It never ends/Look at the shade of my eyes/I won't pretend/And I won't apologize/I gotta have you, gotta have you to myself/Why would I want anybody else?"
"Some may see it as ridiculous, but I love a bit of jealousy – not too much, but just enough," Baron-Gracie said in a press release. "I want jealousy in a relationship because it shows me the person only has eyes for me and me only."
Pale Waves - Jealousy (Official Video)
The Vasilisa Forbes-directed video finds the band in black and white, performing the track in a minimal space, while Baron-Gracie hangs on chains and sings behind a wire fence.
Unwanted takes Pale Waves into brand new territory, exploring loss, vanity anger, jealousy, and hopelessness. "The album dives into feelings that I felt not only needed to be written but I felt like our fans want to hear," Baron-Gracie said of the album.
"Almost everyone has felt like they don't belong or has been made to feel like they're not good enough. That's a consistent theme that I'm seeing from our fans – that their family doesn't approve of them, or their friends have disowned them because they've come out. So Unwanted had to be honest, provocative, and loud. Not only thematically, but in the music as well."
The band has also announced a new UK tour, which will take place in November. The four-piece will conclude the dates with a gig at London's O2 Academy Brixton on November 30.