Watch First-Ever Official Video For Patsy Cline's Country Classic 'Crazy'
The video features a cameo appearance by fast-rising country star Mickey Guyton.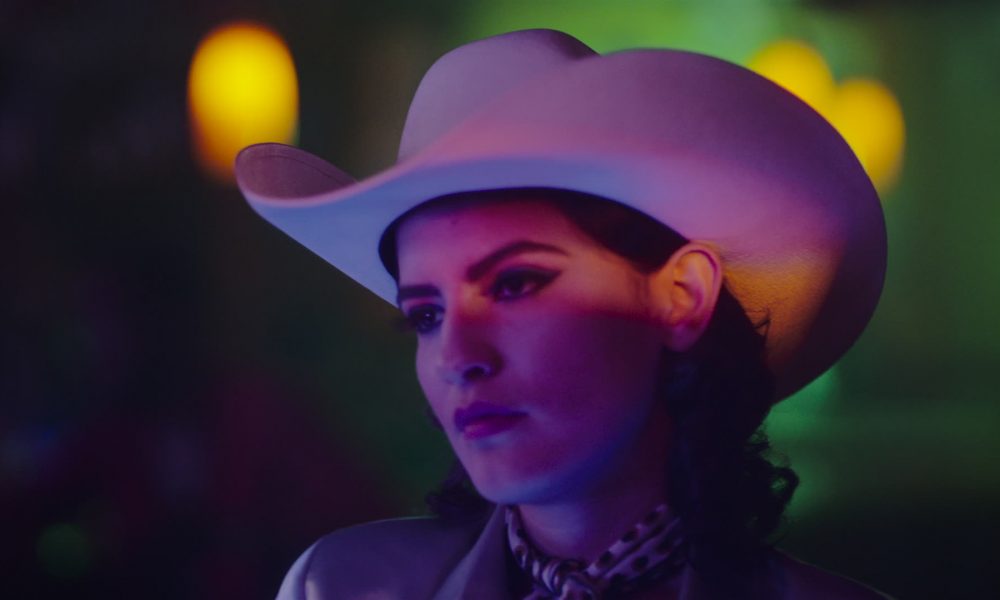 Patsy Cline's enduring country staple "Crazy" has been honored with its first-ever official video. Arriving just ahead of Valentine's Day weekend, the clip has been directed by Natalie O'Moore and filmed at Dee's Country Cocktail Lounge outside Nashville. The video is a collaboration between the Patsy Cline Estate, UMe and UMG Nashville, and is now available to view on Cline's official YouTube channel.
The film captures the feeling of yearning and heartbreak that is so vividly abundant in Cline's 1961 recording of Willie Nelson's composition. A young woman wearing vintage western clothing pines for her sweetheart, who is with another woman. The protagonist sways to "Crazy" on the jukebox and what appears to be someone in love starts to resemble an unhealthy infatuation, as her jealousy grows.
Patsy Cline - Crazy (Official Video) ft. The Jordanaires
The clip launches what will be a wealth of new content celebrating the country queen that will, in the coming months, include a new lyric video for Cline's hit single "Walkin' After Midnight. " There will also be nearly 50 video visualizers from her peerless catalog.
The new "Crazy" clip features a cameo appearance by fast-rising country star Mickey Guyton, who appears as the performer on stage at the bar. The Grammy-nominated Guyton is an avowed fan of Cline's and released her own version of "Crazy" in 2019. Her expanding list of achievements include her status as the first Black female solo artist to earn a Grammy nomination in a country category (Best Country Solo Performance for "Black Like Me").
Says Patsy Cline's daughter Julie Fudge: "It is wonderful that 'Crazy' remains such a beloved song 60 years after mom recorded it and it's very exciting that its 60th anniversary is being celebrated with this great new video. I hope that mom's fans enjoy it and that it also helps new audiences discover her music."
"Crazy" is part of the new digital-only EP Love Songs, a five-track collection curated for Valentine's Day that also includes "I Fall To Pieces," "You Belong To Me," "Back In Baby's Arms," and "Always."
Listen to the best of Patsy Cline on Apple Music and Spotify.