Paul Beasley, Tenor With Gospel Greats Blind Boys Of Alabama, Dies At 78
'He was often imitated, but never duplicated,' said his bandmates in a statement.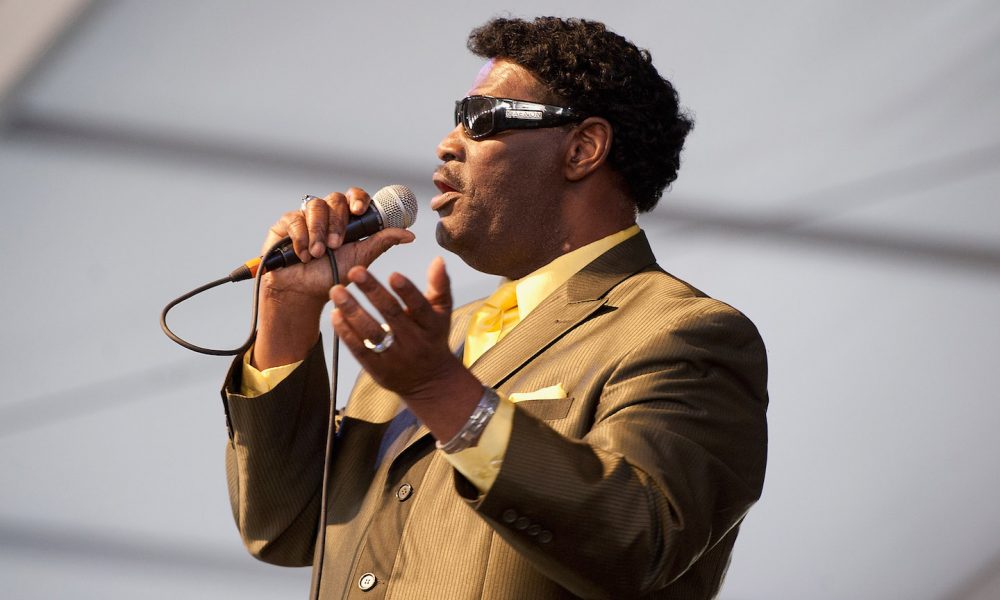 Paul Beasley, tenor for the Blind Boys of Alabama, died last Monday (13) at the age of 78. The falsetto had joined the famed gospel collective in 2013.
The group's Ricky McKinnie, Jimmy Carter, Joey Williams, Rev. Julius Love, and Sterling Glass said in a statement: "In life there are some things that only come once, and the legacy and voice of Paul Beasley is one of those things. Thank God for him. He was often imitated, but never duplicated.
"The Blind Boys have been friends and soulmates with Paul for many years. The memories that we shared are unsurpassed. Our deepest sympathy goes out to all of his family and friends. God bless you all."
Beasley was born in DeRidder, Louisiana on December 11, 1944 and became a member of the Gospel Keynotes and the Mighty Clouds of Joy before he lost his sight and joined the Blind Boys, whose Alabama origins date from 1939. Co-founder Clarence Fountain died at 88 in 2018. Asked about his falsetto style, Beasley said: "It just came naturally. When I was about 12 or 13 years old me and my sister used to sit down and see who could go the highest."
His album debut with them came on 2013's I'll Find a Way, for which Justin Vernon of Bon Iver brought the group to his Wisconsin studio to produce the set. In his review, American Songwriter's Lee Zimmerman singled out "the enduring gospel standard 'Take Me to the Water,' featuring the sextet's new newest member Paul Beasley contributing his soaring and stately falsetto."
I'll Find a Way was the first of four Blind Boys albums to which Beasley contributed; he was also with them on the 2021 single version of "I Wish I Knew How It Would Feel to Be Free," with Bela Fleck. During his time with the group, Beasley and the Blind Boys received four Grammy nominations, including Best American Roots Performance for "Let My Mother Live," from the Almost Home album, at the 60th annual ceremony in 2018. A funeral service for Beasley will be held in DeRidder on March 25.