Paul McCartney, Billie Eilish, Finneas & More Added To The Bill For Ukraine TV Fundraiser
NBC's 'Ukraine: Answering The Call' airs this Sunday and will also feature Sheryl Crow, Jon Batiste, Alicia Keys and others.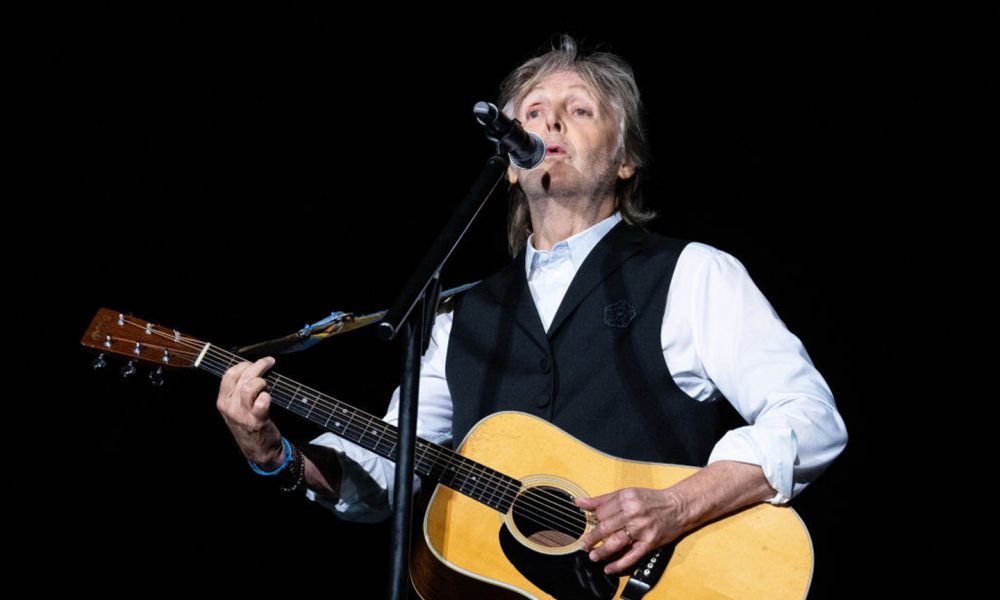 Paul McCartney, Billie Eilish and Finneas are some of the acts added to a special TV program that aims to raise awareness about and funds for Ukraine.
NBC's Ukraine: Answering The Call airs this Sunday (July 3) with appearances from a range of entertainment guests including Alicia Keys, Jon Batiste, Kristen Bell, Brandi Carlile and Julianne Moore. Sheryl Crow is another fresh addition.
The show, which also airs on US channels MSNBC and CNBC, is an hour-long event that will give viewers the chance to help families by donating to the International Rescue Committee, an organization that helps people affected by humanitarian crises to survive, recover and rebuild their lives.
Ukraine President Volodymyr Zelensky will address Americans during the TV special and will encourage them to use their voices to fight for peace. NBC News will share reports on the stories of real people all around the world who have been affected by the crisis in Ukraine.
Additionally, engagement platform Buzznog will offer a digital collectible created by a Ukrainian artist available exclusively through the Zelus Wallet via a QR Code on-screen during the show. For every download of the digital collectible, Zelus is donating $10 (£8.25) to the IRC, up to $500,000 (£412,425).
The entire program will be available to stream the next day on Peacock, a streaming service that's available to US customers or UK ones through Sky and NOW TV.
Meanwhile, Kylie Minogue and Nick Cave are among some of the Australian figures featured in a Ukraine video thanking Australia for its military aid.
The video, which was posted to the official Twitter account of Ukraine's Ministry of Defence on Wednesday (June 29), is accompanied by a caption expressing gratitude for the assistance provided by Australia as a non-NATO country.
"Australia has become a major non-NATO supplier of military aid to Ukraine," the caption read. "[Australia] is so far from [Ukraine], yet is one of our closest partners.
Ukraine Defence went on to directly reference the specific aid provided by Australia, with the government gifting the war-torn country a fleet of armoured vehicles in early April. "Your weapons will help us with pest control of our fields. Thank you!" the tweet concluded.
The accompanying video tribute begins with a text stating that "the world culture has long been enriched by fine Australian exports", before launching into a montage of popular Australian figures alongside imagery of native animals.