Watch Paul Stanley's Soul Station Perform A Sweet Rendition Of 'Ooo Baby Baby'
The KISS co-founder's group offered stunning four-part harmonies in their remote performance of the Smokey Robinson classic.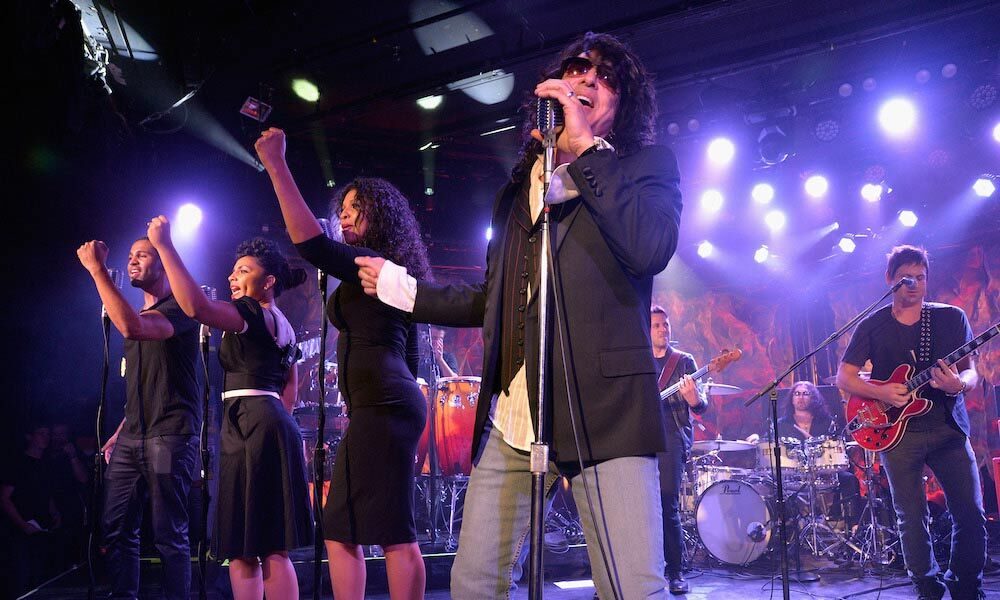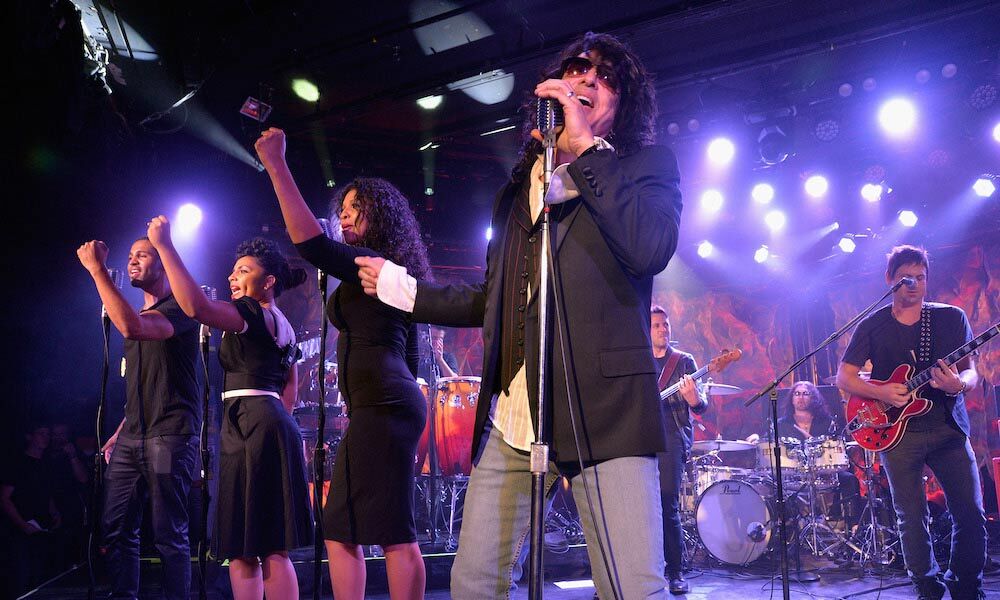 When not on the road with KISS, Paul Stanley helms an impressive ensemble called Soul Station. For the past five years, the group has primarily been a live act, performing soul and R&B classics from the 60s and 70s. While in lockdown, however, Stanley and several of his bandmates got together remotely to record their very first video – an engaging cover of Smokey Robinson's 1965 hit, 'Ooo Baby Baby'.
Backed by keyboardist Alex Alessandroni, who serves as musical director for the 17-piece ensemble, Stanley engages in stunning, four-part harmonies with three singers from his group: Gavyn Rhone, Crystal Starr and Laurhan Beato. It's a departure from the hard rock anthems that Stanley is known for, as the rhythm guitarist and singer in KISS, but fans of The Starchild know that his first love was the music of Motown.
Paul Stanley's Soul Station - Ooo Baby Baby (Stationed At Home)
Halfway through the song, Stanley offers a hopeful message to his fans at home. "You're not really alone, cause all of us are in this together, and music can bring us that much closer together", he said, encouraging his fans to sing along.
In an official statement, Stanley elaborated, "These are challenging times. Long before I ever heard the great British bands, I grew up listening to Philly Soul, Motown and so much more. I was lucky to see Otis Redding and Solomon Burke among others. That music and its storytelling gave me strength and hope even in some tough days.
He continued, "The great classics of that era are magical medicine for most and I felt myself drawn back to that era for some sorcery I think we could all use. While it's hard to connect physically, some of Soul Station decided to reach out and make a virtual and emotional connection on a great Motown and Smokey Robinson classic, 'Ooo Baby Baby'."
Since forming, Soul Station has toured around the US and Japan, drawing acclaim from the likes of Rolling Stone, who praised the singer's "Genuine emotional power." More recently, Stanley and his talented ensemble have been spending time in the studio, recording material for a forthcoming project.
Stanley, meanwhile, was in the middle of KISS' massive "End Of The Road" tour when COVID-19 struck. The multi-year farewell tour, which began in 2019, celebrates KISS' nearly 50-year career, which has included a record-breaking 30 gold albums in the US, and over 100 million albums sold worldwide. In an interview with Outlaw earlier this year, Stanley called the world run "Really is a massive experience emotionally – it's life-affirming and a tour to celebrate everything we've done together".
Listen to the Best of KISS on Apple Music and Spotify.
Format:
UK English