Paul Stanley's Soul Station Shares Performance Video For 'I, Oh I'
The original song arrives ahead of their debut LP, 'Now and Then.'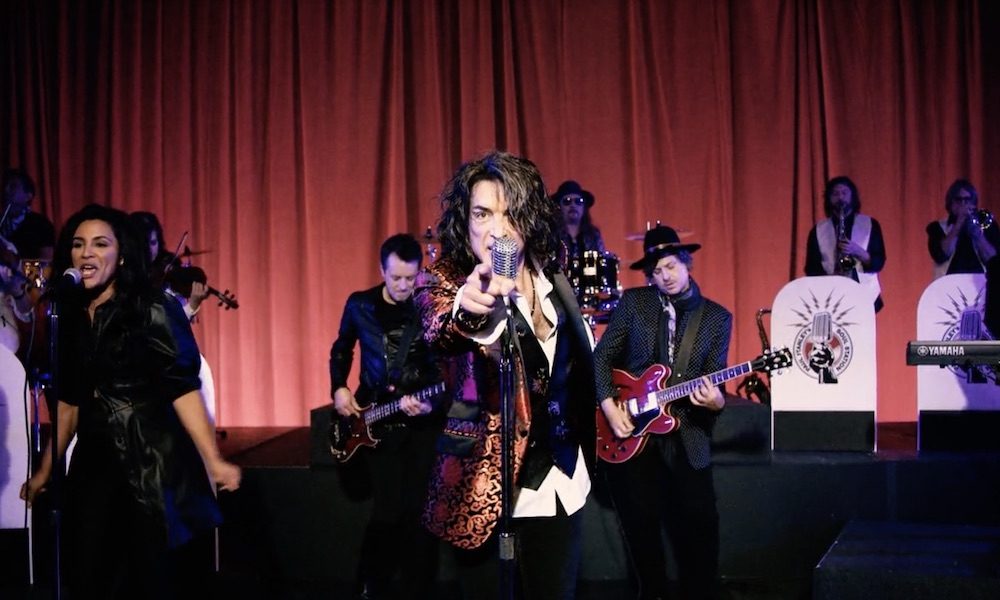 Last week, Paul Stanley's Soul Station unveiled 'I, Oh I' – the first original song from their forthcoming album, Now and Then. Today, the KISS co-founder and his talented ensemble have shared a performance video for the irresistible tune – which channels mid-century Motown grooves.
"As much as Soul Station is rooted in the past, I wanted our music to also live in the present," said Stanley in an earlier statement. "'I, Oh I' shows what can grow from those deep roots. With love and respect, we're proud of where we come from and where we're going. Check out the first of five originals from the album!"
Paul Stanley's Soul Station - I, Oh I
Available March 19 via UMe, Now and Then features nine covers of classic soul songs plus five original tracks, including "I, Oh I." Stanley has previously shared impressive renditions of the Five Stairsteps' "O-O-H Child" and the Spinners' "Could It Be I'm Falling In Love."
The Rock and Roll Hall of Fame inductee assembled Soul Station several years ago in an effort to pursue his passion for classic R&B – a genre that shaped him heavily as a young musician.
The 15-piece ensemble includes some of today's best musicians and vocalists, including Rafael "Hoffa" Moreira on guitar and backing vocals, Sean Hurley on bass, Alex Alessandroni (musical director, keyboards), Ely Rise (keyboards), Eric Singer (drums, backing vocals), Ray Yslas (percussion), Gavyn Rhone (backing vocals), Crystal Starr (backing vocals), Laurhan Beato (backing vocals), and Jon Pappenbrook (lead trumpet). The band is also augmented by three string players and two horn players.
Over the past few years, when Stanley is off the road with KISS, the group has toured the U.S. and Japan – and garnered rave reviews along the way. On the band's forthcoming debut, the San Diego Union-Tribune recently wrote, "There is no doubt Stanley is devoted to capturing the specific sounds, textures, and moods of the 60s and 70s soul he salutes."
Now And Then is out on March 19 and can be pre-ordered here.