Peach PRC Reimagines Wheatus' 'Teenage Dirtbag' For Spotify Singles Double Release
The Australian singer also performed a stripped back version of her protest single 'God Is A Freak.'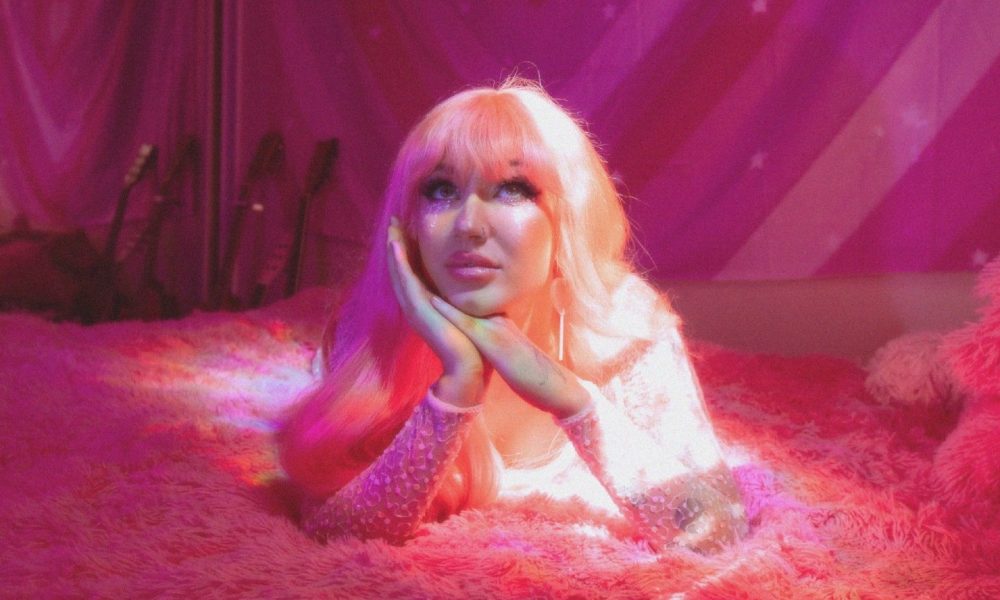 For her latest Spotify Singles double release, Australian singer and songwriter Peach PRC flipped Wheatus' 2000 hit "Teenage Dirtbag" for a reimagined, queer rendition of the track. She also tackled a stripped back version of her latest single "God Is A Freak," both of which arrive via Republic Records.
"To be releasing my own version of teenage dirtbag feels so special to me. I would sing this song as a kid in my dad's house after school using karaoke videos," Peach PRC shared of the hyperpop reimagining. "Now when I listen to my Spotify Singles version, I imagine 14-year-old me hearing it and how elated she would be."
While some skeptics filled Peach PRC's mentions pushing back on the glitching, updated version of the rock track, she's celebrating the opportunity to have shaped "Teenage Dirtbag" in a form no one has in the past and telling them to grow up, tweeting: "The amount of men who are being so mean about my Teenage Dirtbag cover lol they act like Metallica is gonna walk in their living room and hand them a beer for pointing out autotune. Being a loser takes inches off your hairline."
The singer has rarely ever held back in her songwriting, either, whether on the brutally heartbreaking "Heavy" or the cheeky "God Is A Freak," of which she added: "And of course getting to rework a song that already means so much to me was an absolute joy."
The single arrived earlier this year as the culmination of the singer and songwriter's ongoing TikTok series that started off with a cheeky, comedic twist before the song itself became what she described as "an anti-worship song for my religious trauma girlies." As of late, the track has found a home among protesters championing her writing to share vulnerable stories.