Pearl Jam Team Up With Apple TV For Gigaton 4K Visual Experience
The 'Gigaton' Visual Experience goes live tomorrow, 24 April, and will be free for seven days, after which it'll be available to rent or buy.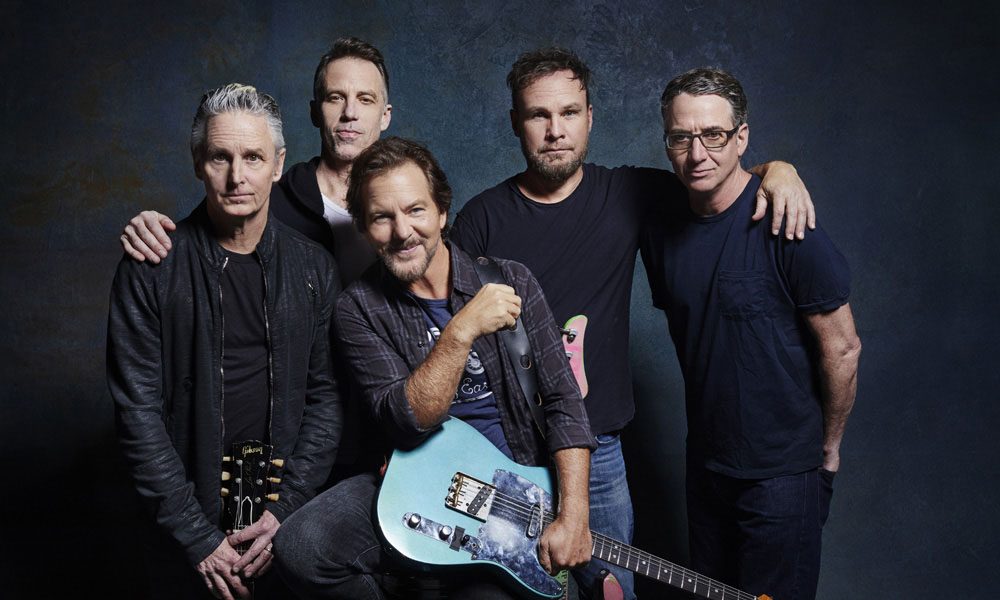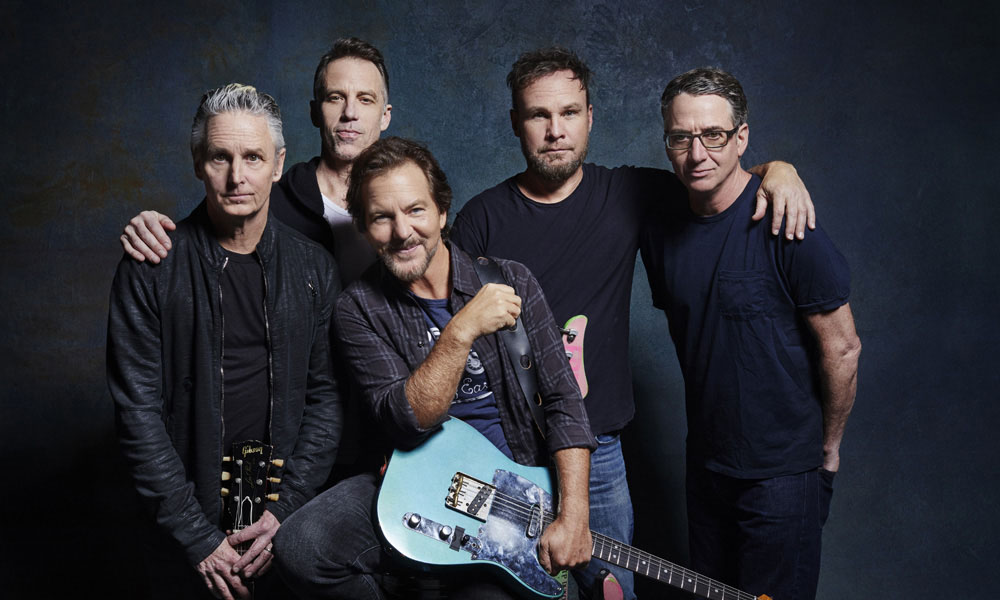 Pearl Jam have teamed up with Apple TV for an audio-visual treat for fans based around their new studio album Gigaton.
The Gigaton Visual Experience is a special event which will be available for free to all Apple TV app users in over 100 countries. It'll go live tomorrow, 24 April, and will be free for seven days, after which it'll be available to rent or buy.
Pearl Jam have partnered with Evolve Studios for the event which promises to "create an unparalleled experience that enhances Gigaton's massive scope."
The Gigaton Visual Experience will available in Dolby Atmos and Dolby Vision and screened in 4K.Dolby Atmos expands the creative palette for artists and puts you more directly in touch with their vision without compromise, bringing you closer than ever to the songs you love. Instruments and vocals can be articulated with incredible clarity and the use of immersive sound makes listeners feel like they're inside the music.
Dolby Vision transforms your TV experience with ultravivid picture quality—incredible brightness, contrast, color, and detail that bring entertainment to life before your eyes. When compared to a standard picture, Dolby Vision can deliver colors never before seen, highlights that are up to 40 times brighter, and blacks that are 10 times darker. The result is a refined, lifelike image that will make you forget you are looking at a screen.
To experience the album in Dolby Atmos or Dolby Vision, viewers will need an Apple TV 4K (paired with a Dolby Atmos and/or Dolby Vision enabled device) or compatible iPhone, iPad, or MacBook device.
Gigaton producer Josh Evans says: "I'm excited for fans to be able to immerse themselves in the sound and to hear the depth and layers of these songs and and performances. It's truly a unique way to experience this album."
Pearl Jam - River Cross (Official Visualizer)
Pearl Jam are no strangers to engaging with fans through the use of technology. Before Gigaton was officially announced, interactive posters began to appear around the world, which came to life when viewed through smartphones. Fans also got the chance to hear 'Superblood Wolfmoon' in advance by pointing their phones directly at the moon.
Earlier this month, Gigaton debuted at No.1 on the Billboard Rock Albums Chart. It also landed in the Top 5 of the Billboard Top 200. Internationally the album debuted at No. 1 in Italy and Austria, Top 5 in Netherlands, Switzerland, Australia, Germany, Belgium, Norway, Canada, and Finland and Top 10 in the UK, Ireland, and New Zealand.
Among numerous positive reactions to Gigaton, Associated Press exclaimed, "Pearl Jam come roaring back with superb new album." In a four-out-of-five star review, Rolling Stone wrote, "The group has blended the miasmic angst of 'Jeremy' and 'Alive' with a sense of tenderness and even flashes of hope."
Produced by Josh Evans and Pearl Jam, Gigaton marks the band's first studio album since Grammy award-winning, Lightning Bolt, which was released on 15 October 2013.
Gigaton is out now and can be bought here.
Format:
UK English