Pearl Jam To Make Up 'Gigaton' North American Tour Dates Starting In May 2022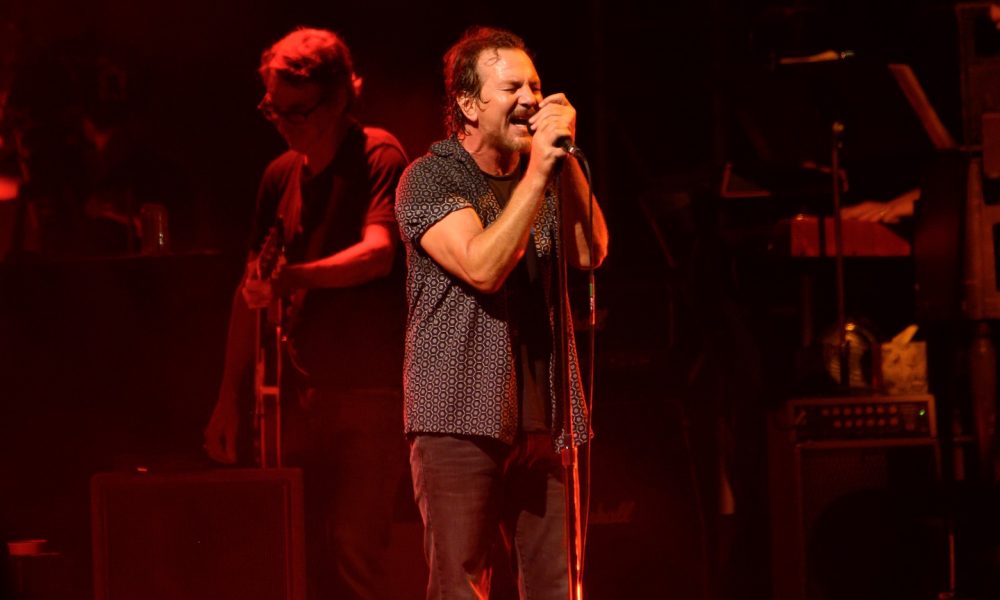 Pearl Jam have revealed that they will be embarking on their Gigaton tour, which was originally scheduled to begin in March 2020 at a show in Toronto.
The band is currently working to finalize the tour's details, including safety requirements and measures, and will announce the rescheduled dates early next year. "For nearly two years, the band has wanted nothing more than to play their new music live for you," Pearl Jam wrote on their social media accounts. "The whole Pearl Jam team shares your excitement for us all to be safely on the road again together."
For fans who were missing out on the experience that is a Pearl Jam show, the band released 186 complete concert recordings on streaming services for the first time back in May. The drop consists of the most sought-after bootlegs from fan-favorite tours during 2000, 2003, 2008, and 2013. Across the uploads, Pearl Jam listeners now have access to 5,404 live song recordings on Spotify, Apple Music, Amazon Music, and Tidal.
The release of these recordings coincided with the launch of Pearl Jam's latest venture, Deep. Deep is a database of bootleg concerts with search accessibility and detailed information about them included shows. The microsite has been a long time coming. The band is launching Deep in collaboration with Universal Music Group and Republic Records.
Fans using Deep will have the ability to curate playlists that act as personalized setlists of the included music. Frontman Eddie Vedder has written out the titles to the featured tracks, adding the perk of users receiving a handwritten setlist graphic to accompany their unique playlists.
"We're really trying to make it easier for longtime Pearl Jam fans, bootleg aficionados, and appreciators of Pearl Jam live music to stream the shows. We're also hoping that these tools will introduce live and bootleg Pearl Jam to a new generation of fans, who are more adept at navigating the streaming environment," Tim Bierman told Variety.
Bierman is the head of Pearl Jam's fan organization Ten Club. The fan group was the first to have access to these newly released live recordings, which were made available for purchase through the organization before they were widely released.
Listen to the best of Pearl Jam on Apple Music and Spotify.