Pharoah Sanders To Livestream 80th Birthday Concert With Azar Lawrence
The concert special 'Another Trip Around the Sun' will be aired from the Zebulon in Los Angeles on October 13.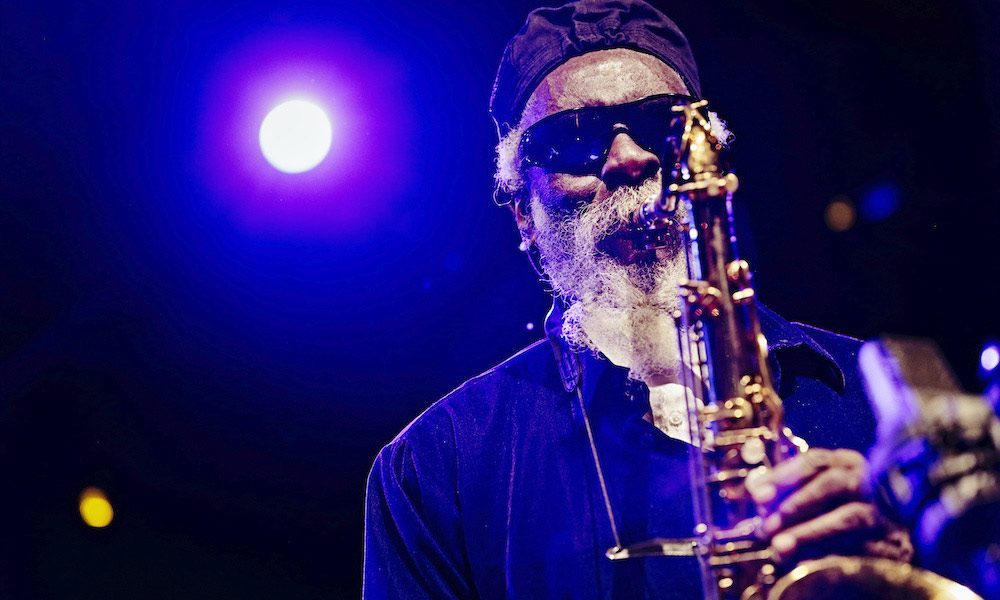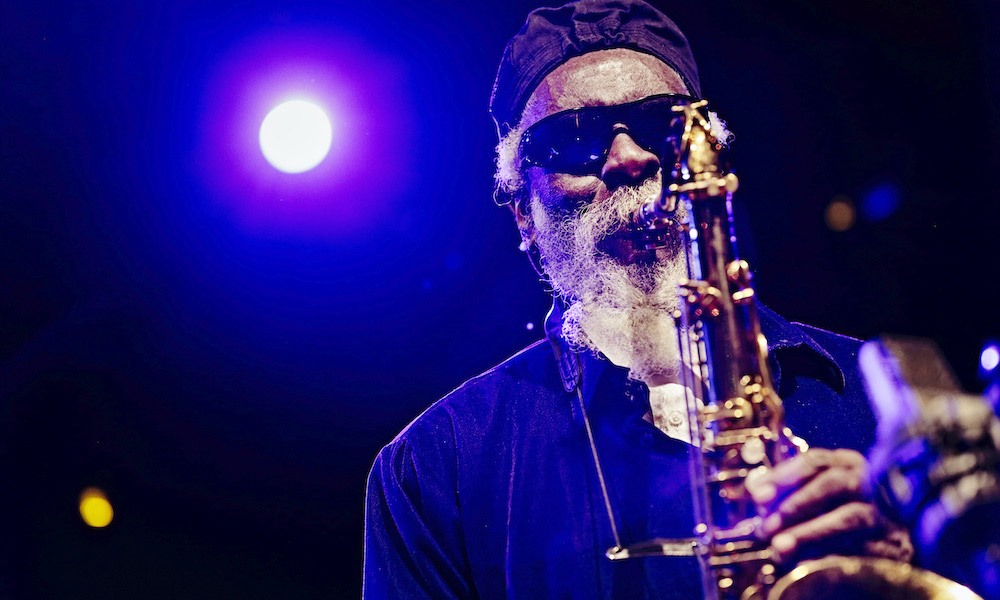 Legendary jazz saxophonist Pharoah Sanders will celebrate his 80th birthday with a special livestream performance, alongside longtime collaborator Azar Lawrence, on October 13.
Presented by Zebulon and Trazar Records, the concert special "Another Trip Around the Sun" will be streamed live from the beloved experimental venue space, Zebulon in Los Angeles, with Lawrence joining Sanders on sax.
Trazar Records is calling the event, "an experience for the ages," saying "Masters of their crafts, these two great friends on the stage together represent and honor the long road of successes and continuing challenges." They have also teased a record encapsulating the event.
In addition to Lawrence, John Beasley will assist on keyboards, Tiffany Austin on vocals, Munyungo Jackson on percussion, Sekou Bunch on bass, and Tony Austin on drums.
"We are honored to welcome the heroic Pharoah Sanders," says Zebulon. "We miss the music community, the friendship, and random encounters, and look forward to sharing the spirit of our venue."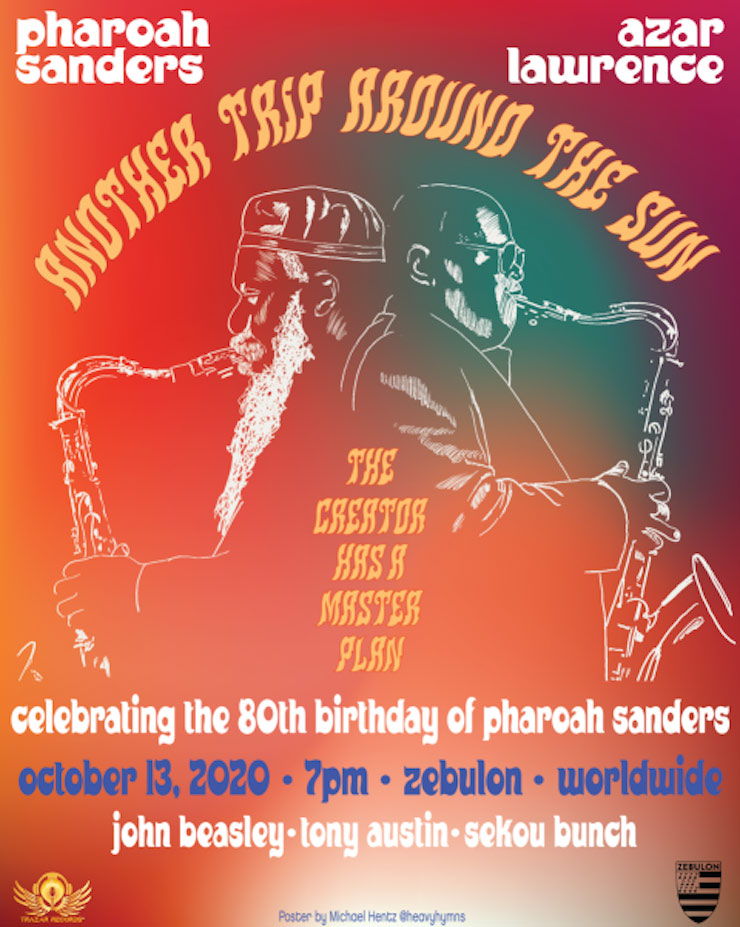 Sanders and Lawrence are credited with further developing the sound of spiritual jazz, following the passing of jazz icon John Coltrane. In 1965, Sanders become a member of Coltrane's band and recorded with him on Ascension, followed by their dual-tenor album Meditations. After this, Sanders joined Coltrane's final quintet and played a large influence on Coltrane's later style.
The style of jazz, also known as cosmic jazz, is characterized by ambient-filled improvisations paired with melodies. Using African and Indian percussion instruments, harps, chimes, and vocal incantations, it introduced an entirely new musical vocabulary.
In an exclusive interview with uDiscover Music, Lawrence recalled being inspired by African rhythms on his debut solo album Bridge Into The New Age. The 1974 release has since been deemed a classic example of the spiritual jazz.
The spiritual jazz sound has since been revived thanks to a new generation of performers like Kamasi Washington.
"He's been very helpful because he's definitely brought attention to what we've been doing," said Lawrence, who attended high school with Washington's father. "Everybody's talking about spiritual music again and that's what we've been doing for 40 years."
Proceeds from "Another Trip Around the Sun" will benefit Sanders, his musicians, and Zebulon. Tickets are available here.
Pharoah Sanders's 1971 classic LP Thembi was recently reissued on vinyl and can be bought here.