Watch Exclusive uDiscover Music Interview With Jazz Saxophonist Azar Lawrence
The highly-respected musician played with many of jazz's biggest names, such as Elvin Jones, McCoy Tyner and Miles Davis, as well as record solo discs for the legendary Prestige imprint.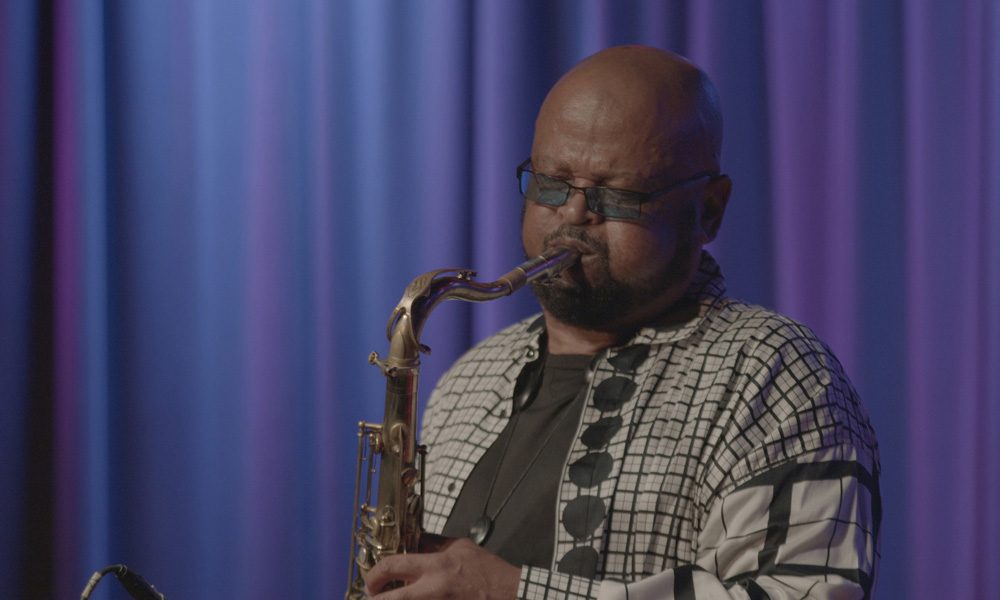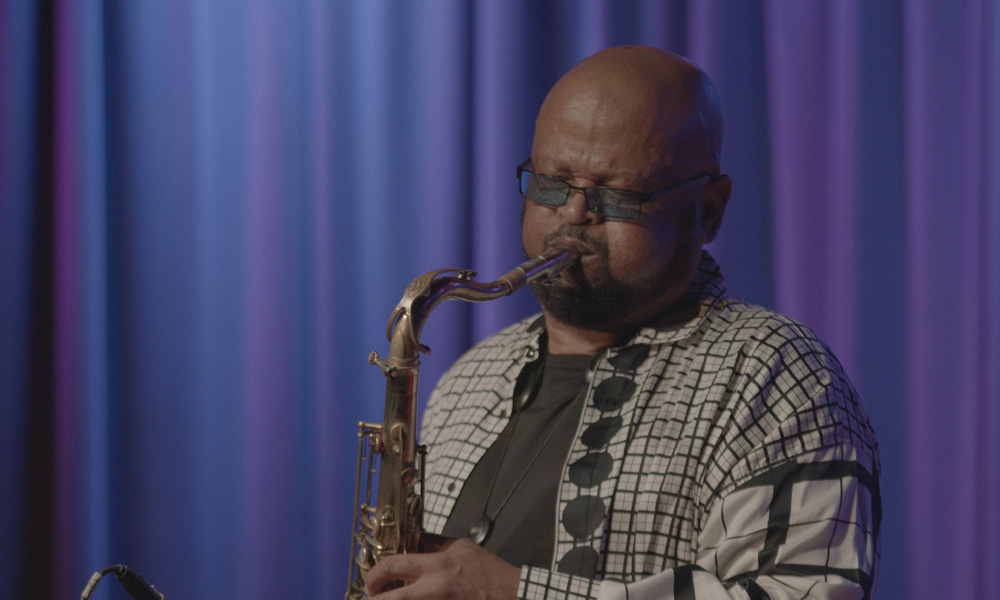 Azar Lawrence may not be a household name, but he has quite a CV to draw upon. As this exclusive uDiscover Music interview and live footage shot at the Grammy Museum reveals, the highly-respected LA-based jazz saxophonist has played with many of his genre's biggest names, such as Elvin Jones, McCoy Tyner and Miles Davis as well as forging a notable career in the mid-1970s.
Having grown up in Los Angeles in the early 1960s, Lawrence grew up in a neighbourhood where jazz greats such as Earl Palmer and Louis Jordan were near neighbours and he found a way into the wonders of jazz after befriending Reggie Golson, son of another legendary jazz saxophonist, Benny Golson.
"Reggie lived at the very, very tip of the Hollywood Hills, beyond The Monkees' Davy Jones, and he had this amazing record collection", Lawrence enthuses, speaking of his early influences in the uDiscover Music interview which you can watch in full below.
"That was how I first became familiar with Miles Davis, Hank Mobley, John Coltrane and many more. Hearing [Coltrane's] A Love Supreme was just a revalatory experience. Just the way the horns sounded…it felt like they were speaking to me personally."
Azar Lawrence On His Beginnings As A Jazz Saxophonist
A graduate of Horace Tapscott's Pan African People's Arkestra, with whom he played as a teenager, Lawrence later recorded three albums in as many years for Bob Weinstock's jazz imprint Prestige. It was while on tour in Europe with pianist McCoy Tyner, in 1974, that he was offered a chance to record as a leader by producer Orrin Keepnews. The owner of the Milestone label, Keepnews was in Montreux, Switzerland, to capture Tyner's quartet at the lakeside town's famous jazz festival.
"I did the Enlightenment album with McCoy there and that's when Orrin Keepnews heard me for the first time", he previously told uDiscover Music. "On the inside of the album cover, there's a picture of McCoy on the lake and it was taken during a yacht cruise that the record company put on. They invited me to go and, on that trip Orrin Keepnews asked me if I would be interested in signing with Prestige."
Azar Lawrence's debut solo album was 1974's Bridge Into The New Age, which flew under the radar at the time, but has since been hailed as a classic example of post-John Coltrane spiritual jazz and has been cited as a forerunner of what contemporary jazz sensation Kamasi Washington is attempting right now.
Bridge Into The New Age was reissued on vinyl by Craft Recordings in 2017 and the label also recently afforded Lawrence's seminal 1975 release, Summer Solstice the 180-g vinyl treatment, with its new edition an all-analogue mastering from the original tapes. This spiritual free jazz album remains one of the highlights of Azar Lawrence's career and he is one of very few artists from the legendary Prestige Recordings era who is still touring and putting out new music.
"My roots as far as the stuff I wrote in the 1970s, such as Bridge Into The New Age and Summer Solstice – all the rhythms basically came from Africa", he reveals in this interview. "So what we consider funk and all of that mixed together is the Azar Lawrence Experience!"
Listen to the Best of Azar Lawrence on Apple Music and Spotify.
Format:
UK English